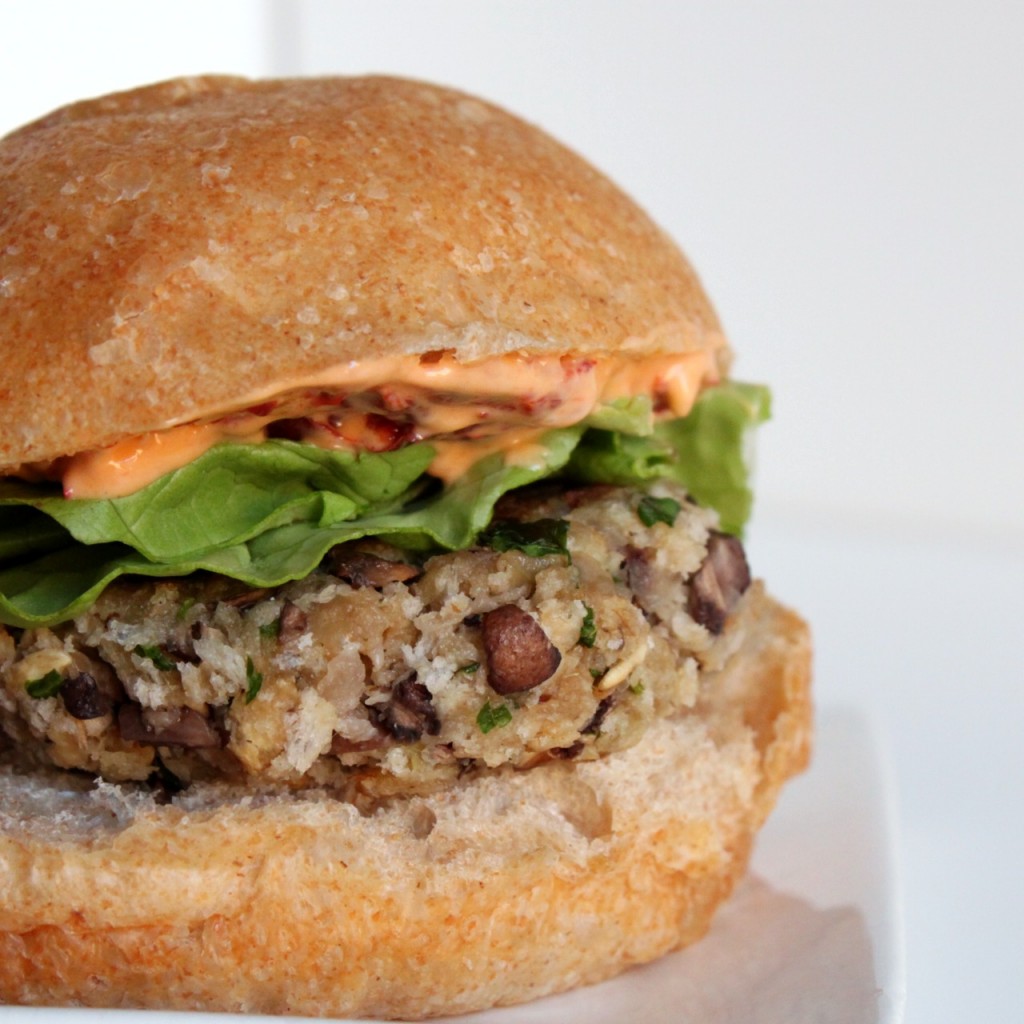 As a former vegetarian and always an animal lover, I still eat a lot of vegetarian food. Although I do eat meat burgers occasionally, I enjoy veggie versions, especially portabello mushroom burgers (they make a great one at Burgers and Brew if you live in the Sacramento or Chico areas). I also hate cooking meat so I'm always on the lookout for great veggie recipes that my meat loving partner will eat. When I randomly came across Lisa's Mushroom Burgers at We Heart Food, I was really excited – a new version of mushroom burgers that looked more like ground meat than fungi! It's healthier than hamburgers but still comes off as fairly meaty with the intense amount of chopped mushroom. Add in some oats, Parmesan and breadcrumbs, bind it with egg and season with some herbs and onion, and these burgers were given two thumbs up by my resident carnivore.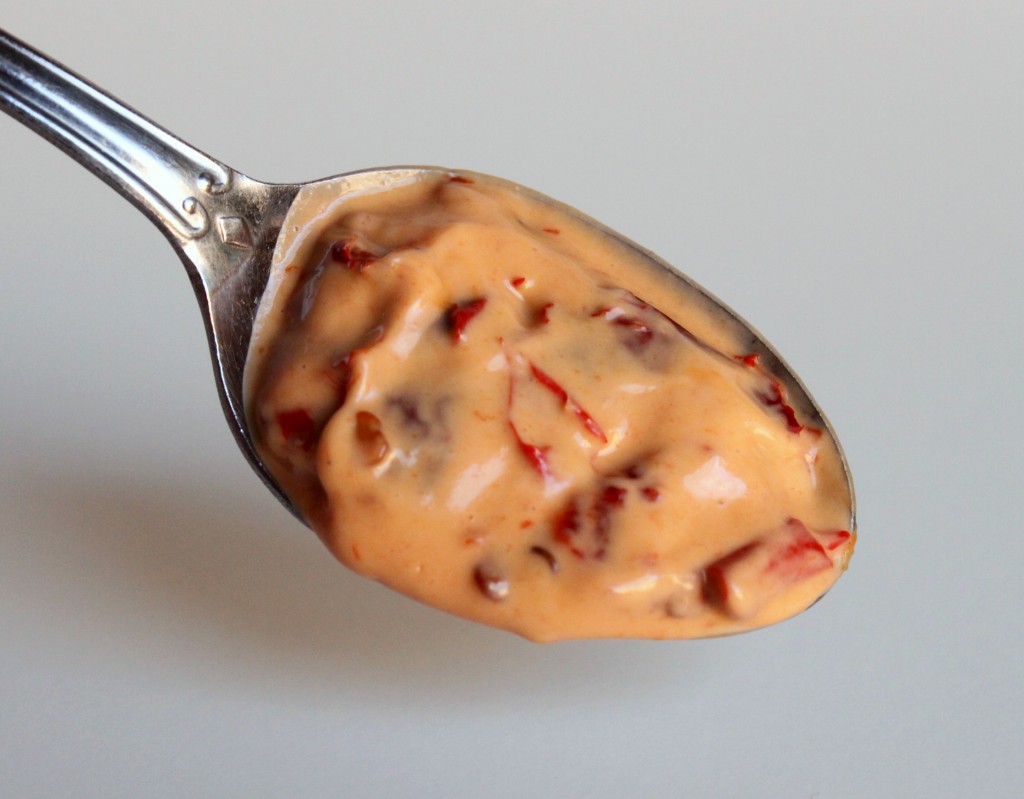 I topped the burgers with lettuce, avocado, wheat buns from a local bakery and homemade chipotle mayo. This mayo is seriously easy to make but delivers a huge dose of flavor to any sandwich or other dish. See below for the easiest recipe ever.
Recipe:
Chipotle Mayonnaise
1 jar of your preferred mayonnaise (we used a 15 oz. jar of reduced fat mayo)
1 small can of chipotles in abodo sauce (we used a 7 oz. jar and used all but one pepper)
Place mayonnaise in a bowl. Add chipotle peppers to taste. If you want a smooth sauce, puree in a blender or food processor.