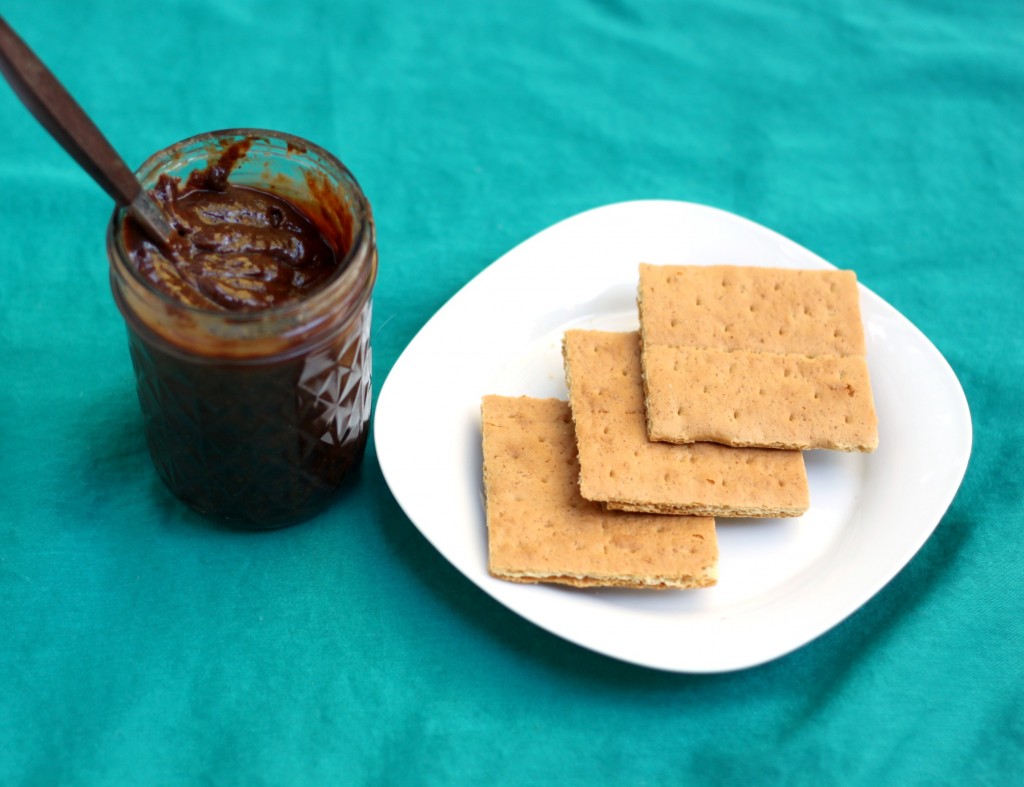 I first tried Nutella in France when I was about 9. To a kid, there's nothing better than something that's chocolate flavored and "healthy" (it's got nuts in it, right?) that you can eat for breakfast. Spreading some on a slice of freshly baked baguette was heavenly.
The fact that there's a World Nutella Day proves that there's nothing better for adults either. However,  the fact that sugar and palm oil are the first two ingredients on the Nutella label made me really want to try a homemade version that's a little more wholesome. I think hazelnuts and chocolate should be the two main ingredients instead.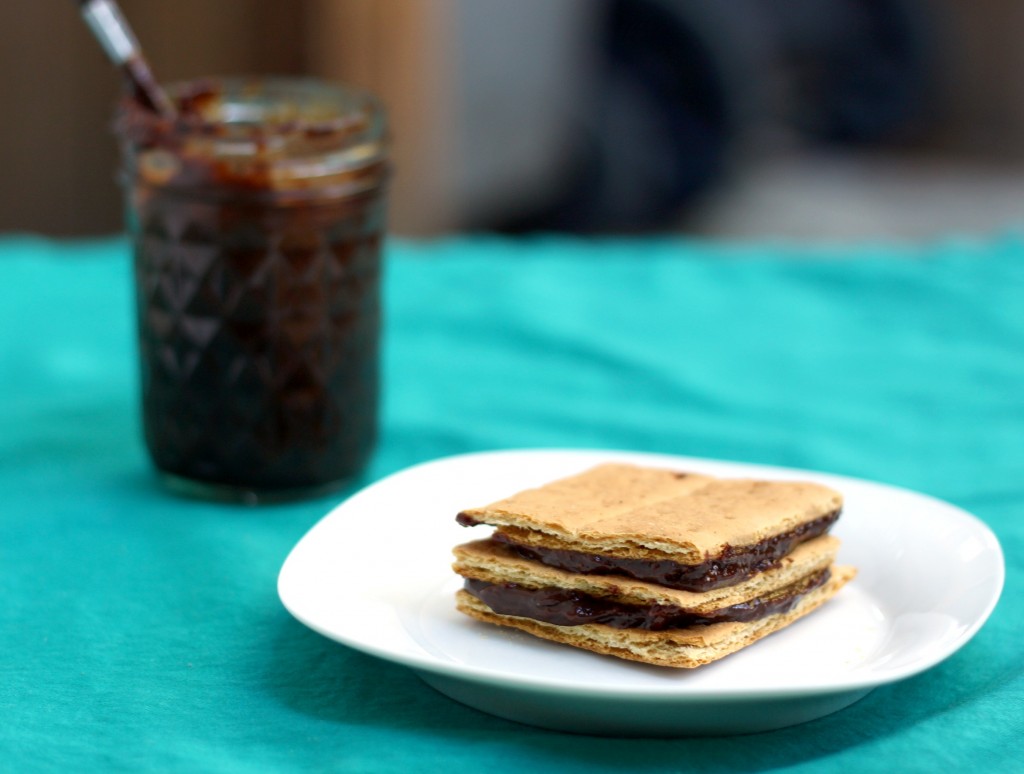 I made this interesting version that has you make caramel, let it harden, then pulverize it in a food processor. It's a little more work and I'm not quite convinced it's worth it, but I haven't had a chance to try another recipe yet. I added some extra cocoa powder to the recipe and I felt that it needed some extra sugar as well. Taste it as you make and add additinal cocoa powder and sugar as needed. I also added some milk because the consistency was way too thick, so follow the directions and add more as needed.
I ended up using most of my homemade Nutella for a fantastic pie. I will share the recipe soon!
Recipe:
Homemade Nutella (Chocolate Hazelnut Spread)
Adapted from Su Good Sweets
Yield: about 12 ounces (1 1/2 cups)
1/2 C sugar
1/4 C water
2 C hazelnuts
1/8-1/4 C milk
1/4 C + 2 T unsweetened cocoa powder
1/2 t vanilla extract
1/8 t salt
Extra sugar to taste
To make the caramel: Preheat oven to 350° F and line a cookie sheet with aluminum foil.
In a small saucepan, combine the sugar and water. (For the remainder of cooking time, don't stir it again.) Cover and cooke over medium heat until it reaches a simmer. Remove the lid and wipe down the sides of the pan with either a wet pastry brush or wet paper towel. Cover and cook for 2 minutes (until the sugar is dissolved), then uncover and cook until the syrup looks like pale amber maple syrup. Gently swirl the pan, continuing to cook until the syrup looks like medium amber. Remove from heat and immediately pour the syrup onto the prepared cookie sheet. Tilt the sheet to spread it as thinly as possible and let harden completely (around 15 minutes).
To make the hazelnut chocolate spread: Preheat oven to 350° F. Place hazelnuts on a cookie sheet in a single layer. Toast in oven for around 15 minutes, stirring halfway through, until the meat turns dark brown and the skin is almost black. Remove from oven and let cool. Wrap cooled nuts in a clean towel and rub to remove most of the bitter skin (don't worry if a little skin remains).
Once the caramel is completely cooled, break it into small pieces and process in a food processor until it looks like powder. Add the prepared nuts and process until they liquify (around 5 minutes). Scrape down the sides of the bowl as needed. Add 1/8 cup of milk, cocoa powder, vanilla, salt and process until smooth. Add more milk as needed to achieve smooth consistency. Taste and add more cocoa powder and sugar to taste.
Place finished hazelnut chocolate spread into an airtight container and store in fridge for 1-2 months. It may need stirring before serving.