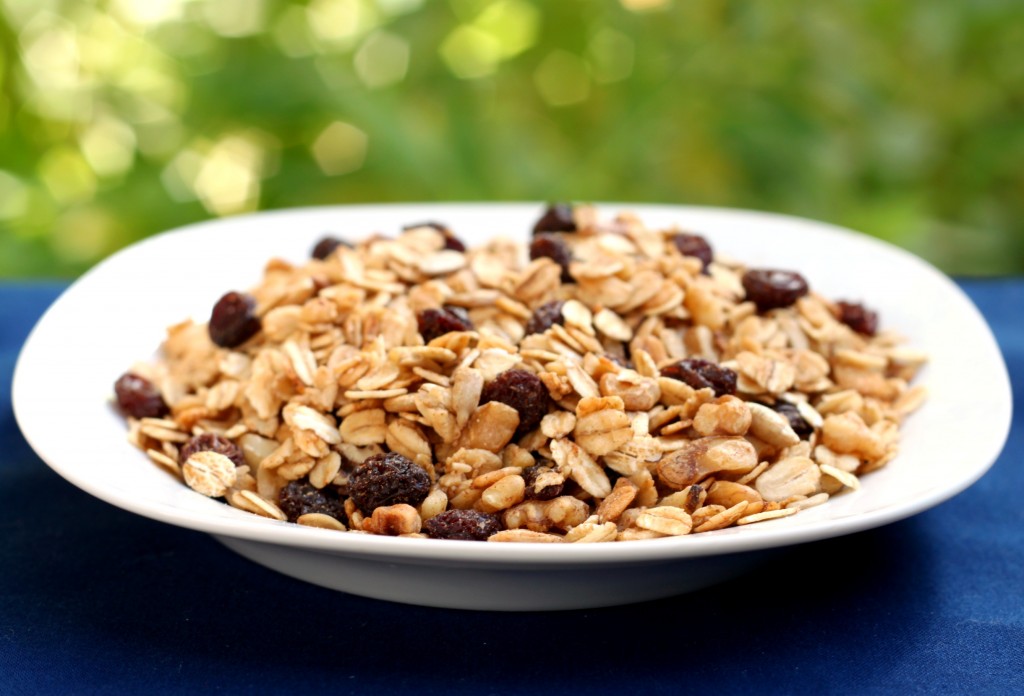 Today we can celebrate meatless Monday and slow cooker Monday with the same thing: granola. Unfortunately this isn't one of those recipes where you toss the ingredients in the Crock Pot and walk away for 8 hours recipes; instead, you have to stir occasionally. It's a good project for an afternoon when you're home and you can still get other things done around the house.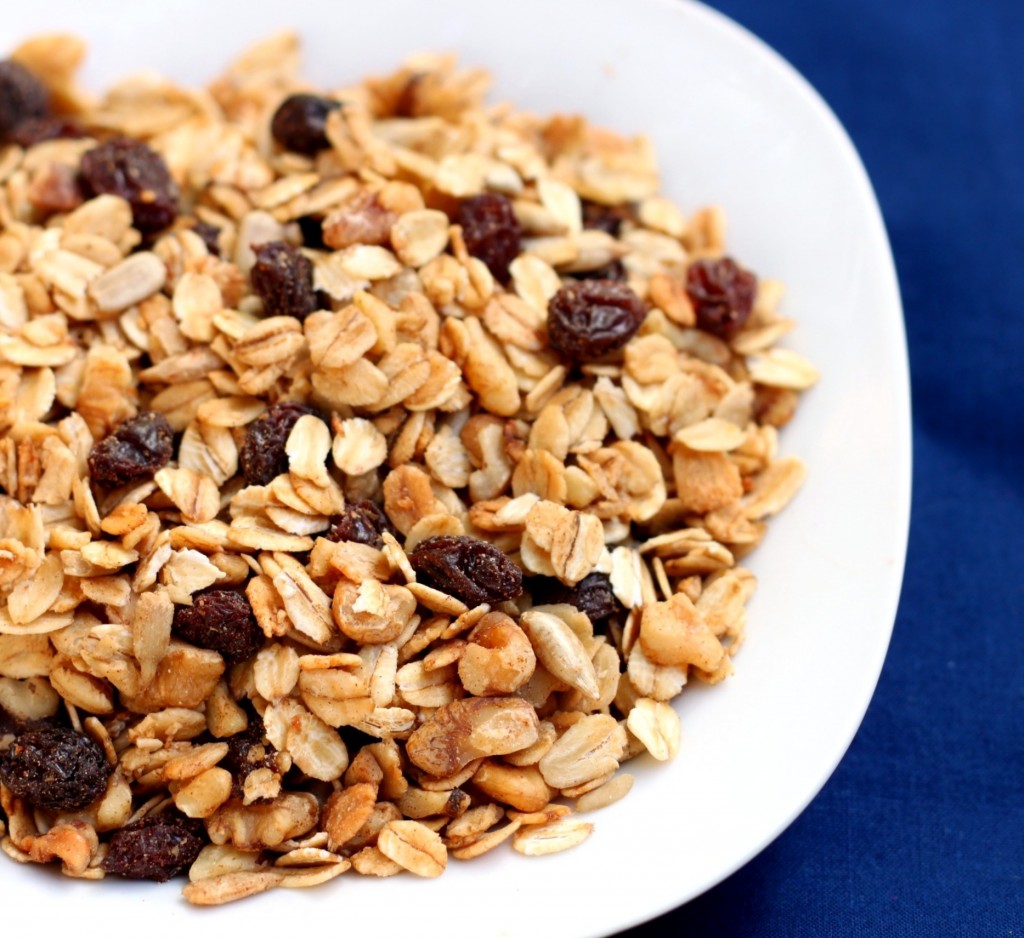 This recipe makes a more cereal-like granola – if you like really clumpy, trail-mix granola, add more sweetener and butter. As with any granola recipe, you can play around with flavors and add different nuts, seeds, dried fruit, and even fruit puree to replace some of the butter. I added maple syrup, walnuts, raisins, sunflower seeds and butter to oats to make a slightly sweet granola with the perfect toasted and nutty flavor.
What are your favorite granola ingredients?
Recipe:
Slow Cooker Granola
I made this in a 3 1/2 quart slow cooker. If you have a larger one, you can double the recipe.

2 1/2 C oats
1/2 C nuts, chopped
1/2 C dried fruit
1/4 C sweetener (honey, maple syrup, etc.)
1/4 C seeds (sunflower, pumpkin, etc.)
2 T butter (or nut butter)
1 t cinnamon
Place all ingredients in slow cooker and set to high for 3 hours. Place a chopstick or other utensil under the lid so it doesn't close all the way. Check and stir the granola around every 30 minutes, or when it becomes fragrant. Once it looks a bit browned and toasted, it's ready to go. Turn off slow cooker, let granola cool, then store in airtight bag in fridge.