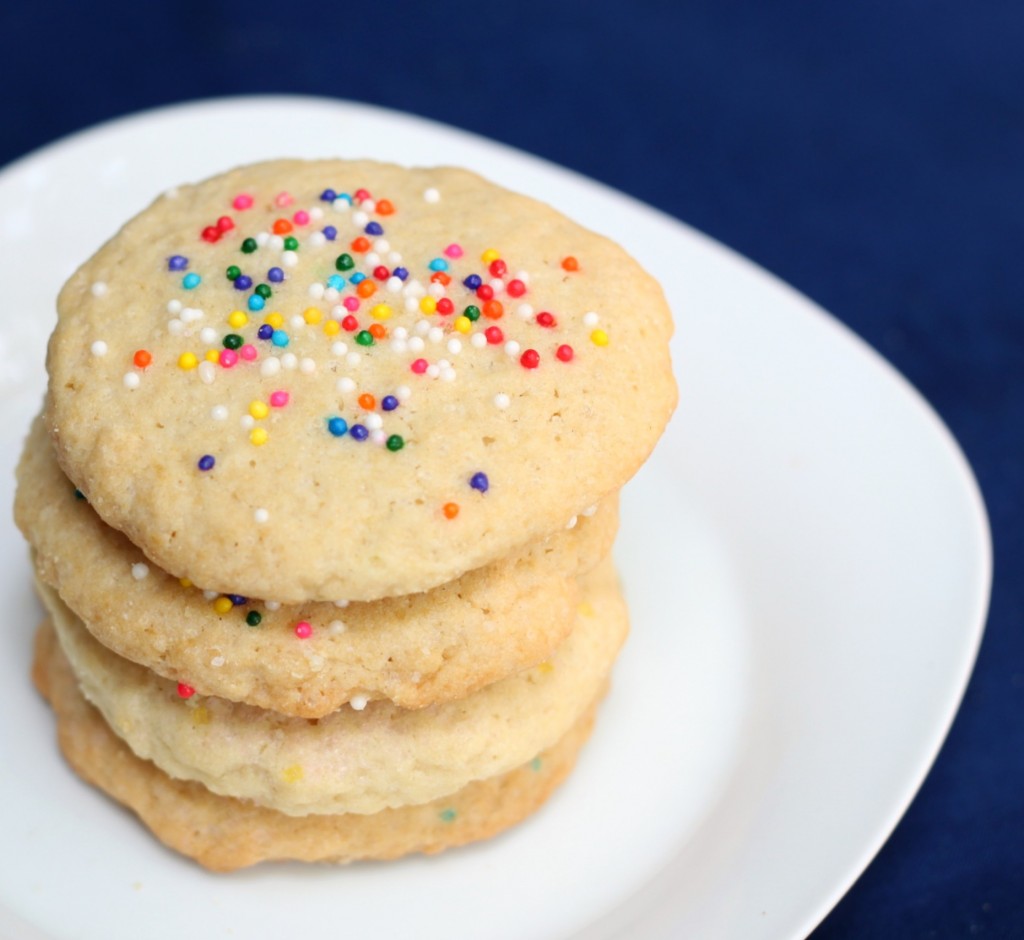 Yesterday I was having a terrible, horrible, no good, very bad day. Well, it wasn't that bad, but it wasn't good either. Then I checked my email and found two sweet messages left on some old posts. Comments are always nice, but especially when someone takes the time to come back and say how much they loved a recipe, sometimes months or years after it was posted. And then I got an awesome shout-out on Twitter from Emily, who just discovered 52 Kitchen Adventures and is "obsessed."
Comments and feedback from all of you put a smile on my face and make blogging so worthwhile. I am so thankful for everyone who reads along with my blog, whether you leave comments or not. Thank you for constantly brightening my day!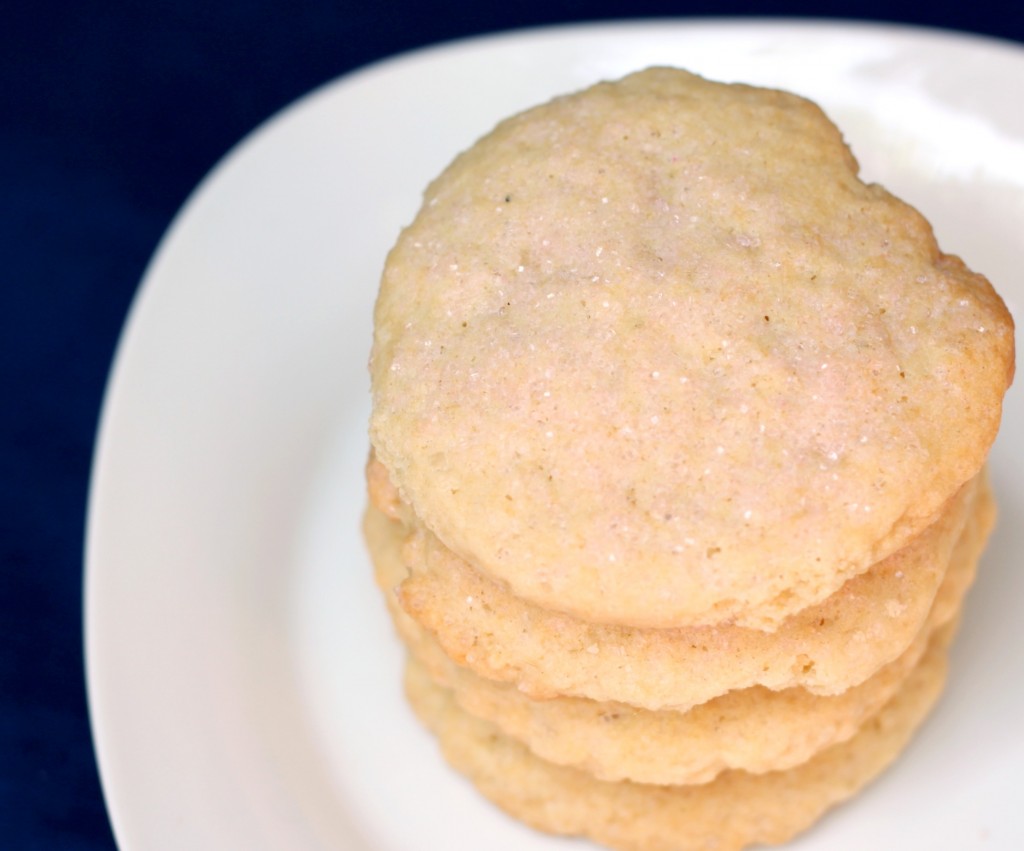 In return, I have some delicious cookies to share with you. This simple sugar cookie recipe doesn't require any chilling, rolling pins or cookie cutters. Simply mix up the dough, plop it on a cookie sheet and flatten it with a cup. You can make them colorful or sparkling by adding different sprinkles, or mix up some frosting if you're feeling particularly indulgent.

What are YOU thankful for today?
Recipe:
Drop Sugar Cookies
Adapted from Food.com

2 1/2 C flour
3/4 t salt
1/2 t baking soda
1 C sugar
1/2 C shortening
1/2 C butter
1 t vanilla extract
1 egg
2 T milk
Sprinkles (optional)
Preheat oven to 350°F and line cookie sheets with parchment paper or silicone baking mat. Combine flour, salt and baking soda in a bowl and set aside.
In a large bowl, beat sugar, shortening and butter together until lightly and fluffy. Add egg and vanilla and mix until combined. Stir in flour mixture until batter is smooth. Stir in milk.
On the prepared cookie sheets, drop batter by the tablespoon. Press cookie dough flat with the bottom of a glass. Sprinkle each cookie with sprinkles if using. Bake for 10-12 minutes or until lightly browned.