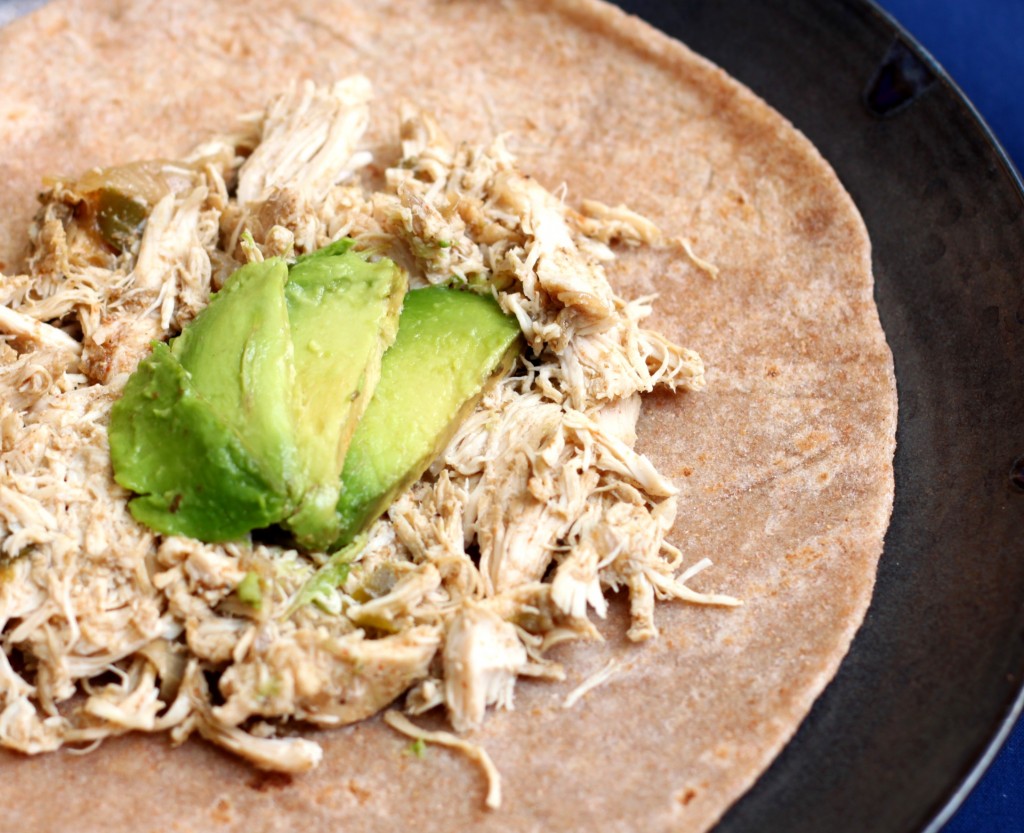 Happy Memorial Day! Today is a U.S. holiday to commemorate American service members who died while in military service. Thank you to all the service members out there, past and present, and their families for all the sacrifices you have made for our country.

Last week I was craving Mexican food. I looked up a few Crockpot recipes and found that is was just as easy as I expected to make some shredded chicken with Mexican flavors. After adapting a recipe from Good Life Eats, I came home to moist and flavorful chicken, easily shredded and tossed into a tortilla with all the fixings. Avocados are a particular favorite of mine and I will be sharing a few avocado recipes in the coming weeks.
What's your favorite thing to make with avocado?
Recipe:
Slow Cooker Shredded Mexican Chicken
Adapted from Good Life Eats

1 onion, chopped
1-2 serrano peppers, chopped
2 T olive oil
1 1/4 t ground cumin
1/2 t  cayenne pepper
1/2 t ground coriander
1/2 t garlic powder
1/3 C chicken broth
2 pounds skinless, boneless chicken breast
Salt and pepper to taste
1 lime
Tortillas for serving, plus any of the following:  salsa, shredded cheese, fresh cilantro, avocado, sour cream, beans
In a medium pan, saute onion and pepper in oil for a few minutes over medium heat (until soft and translucent). Add spices and cook for another minute. Pour chicken broth over onions and turn off heat.
Salt and pepper chicken and place in slow cooker. Pour onion and broth mixture over chicken and squeeze lime over everything. Cook on low for around 5 hours (until chicken is cooked through). Remove cooked chicken and place in a large bowl. Shred with two forks. Add onions and a little of the broth over the chicken. Serve immediately.