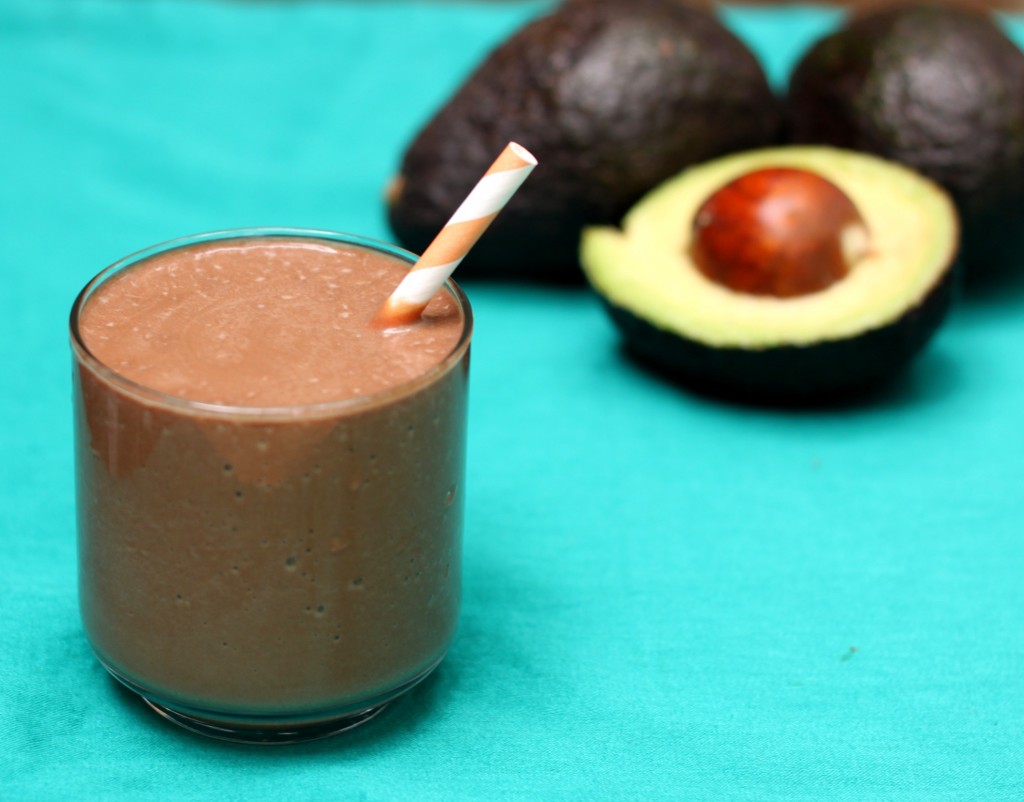 Now, I know what you're thinking…what business does an avocado have in a chocolate milkshake? It seems like a weird idea, although in Vietnam and the Philippines it's not uncommon to have an avocado milkshake (often with ice cream or sweetened condensed milk).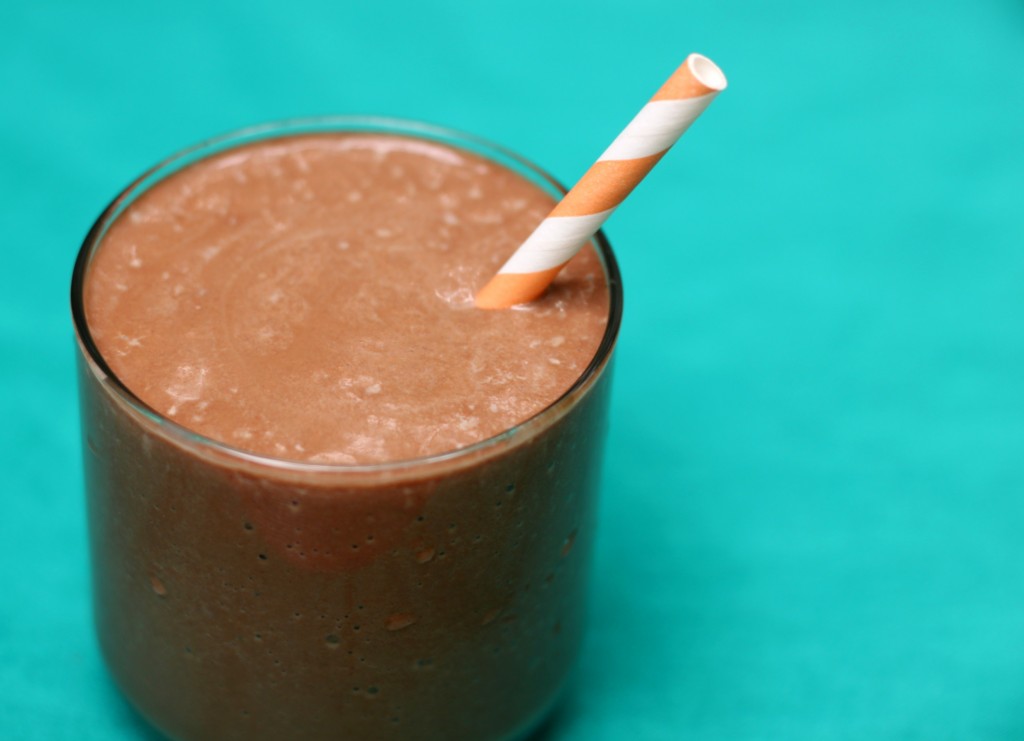 This version of an avocado milkshake is actually really healthy. There's no ice cream, just milk, avocado, cocoa powder, sweetener, vanilla. You can easily make it vegan with one of the various non-dairy milk options. The avocado gives it a creamy texture, while the cocoa powder and sweetener mask the mild flavor of the avocado and make it taste like a regular chocolate milkshake.
Give it a try next time you want something sweet but not too unhealthy. Avocados are full of healthy fats, fiber, and lots of vitamins and minerals.
When you're craving something chocolate or sweet, do you have a healthy answer? Or do you give in and indulge?
Recipe:
Chocolate Avocado Milkshake
Makes 1 serving

1/2 avocado
1-1/2 C milk
2 T unsweetened cocoa powder
1-2 T preferred sweetener (sugar, agave nectar, etc.)
1 t vanilla extract
A few ice cubes
Place all ingredients in blender and blend until smooth. Serve immediately.
Disclaimer: As part of the Foodbuzz Tastemaker Program, I received free California Avocados