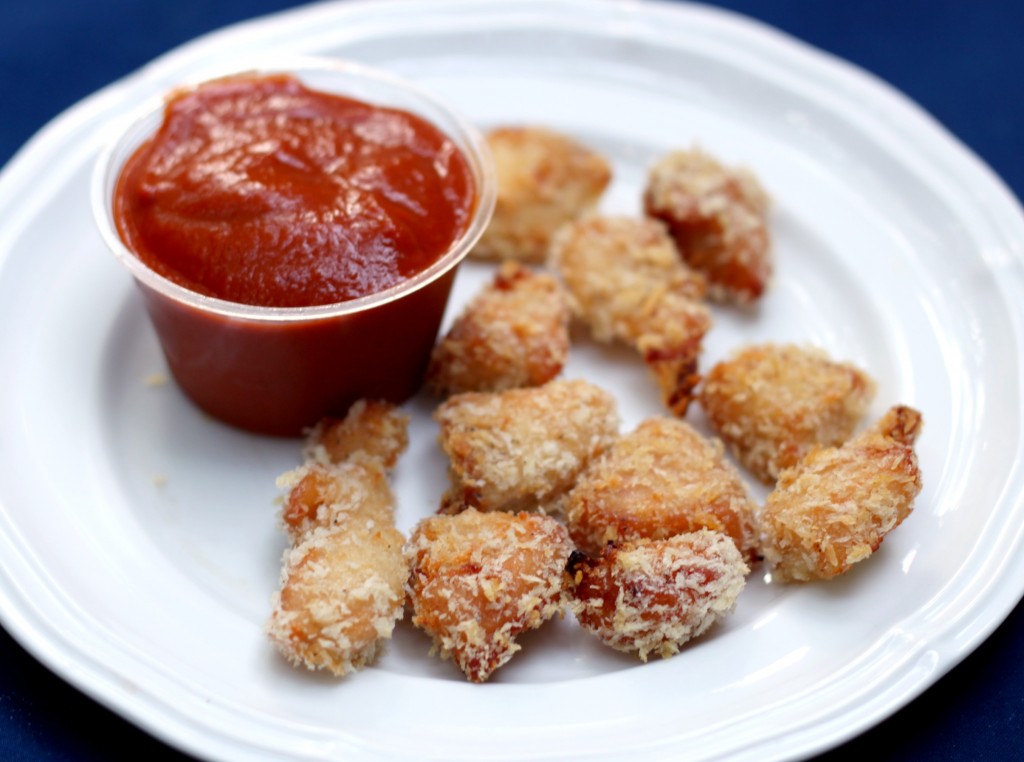 A couple of months ago I asked for savory recipe requests and someone suggested chicken nuggets. I came across a slow cooker chicken nugget recipe on A Year of Slow Cooking and thought it would be a fun to make them in a new way (plus fulfill my weekly slow cooker recipe goal).
Boy, was I wrong.
Do NOT make these.
They seem to have sort of worked (with some soggy pieces) for Stephanie at a Year of Slow Cooking, but not for me.
The recipe calls for layering chicken nuggets between aluminum foil. The further down you went, the soggier my layers got. I took them out after 3 or 4 hours and put them in the oven to crisp them up and some were still soggy. Plus, if you have to put them in the oven, what's the point of using the Crockpot?
You win some, you lose some.
Next time, I'm making chicken nuggets in the oven like a normal person.
What was your most recent cooking disaster?