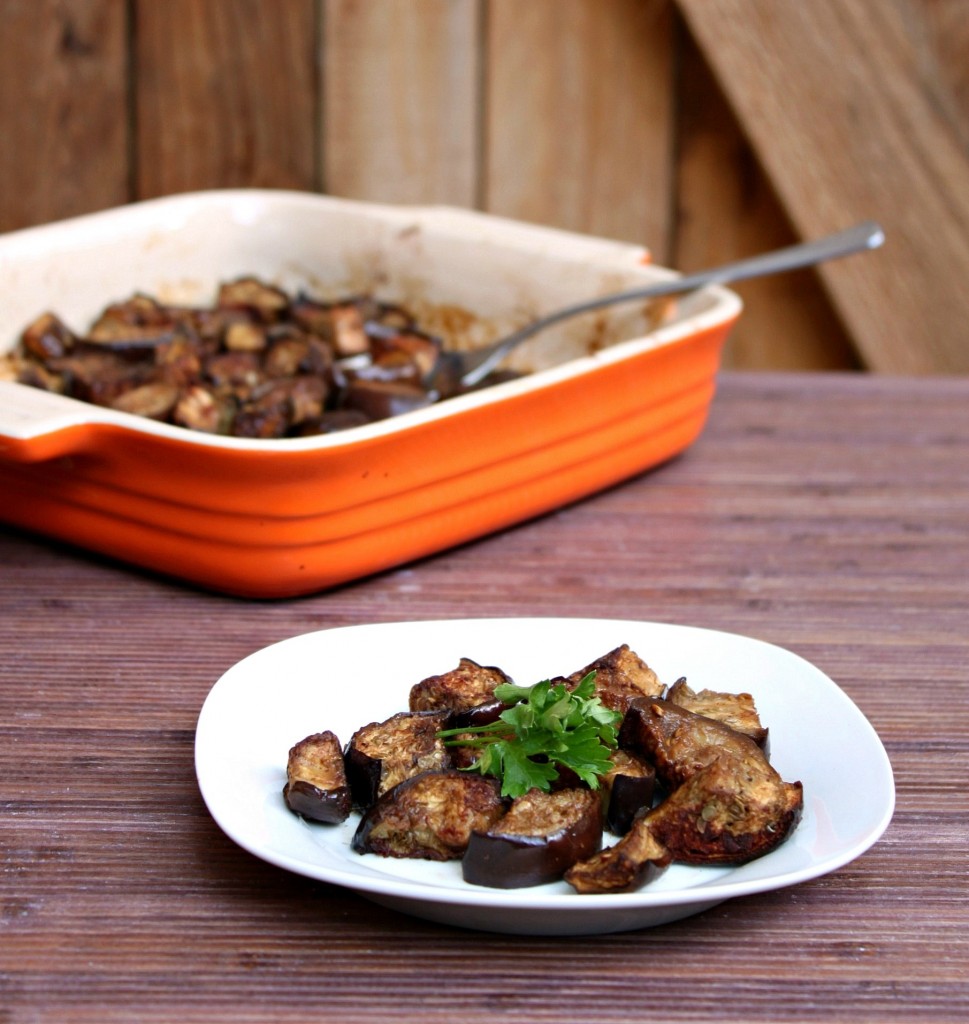 This post is dedicated to my sister, whose birthday is today! Happy birthday Dani! I got this recipe from one of her fun weekly mini-cookbooks. And she got the inspiration for the recipe from The Flavor Bible, which I actually gave her for her birthday.
The Flavor Bible is an amazing encyclopedia of complimenting flavors, interspersed with anecdotes and recipe recommendations from famous chefs. Basically you look up almost any ingredient and find a list of other foods and flavors that go well with it. Dani looked up eggplant, found 3 flavors she had on hand that she had not tried with it before, and put them all together. You would think that if certain things are all complimentary to eggplant, they should compliment each other, right? This proved that theory right! I would never have thought to pair balsamic vinegar, cinnamon and sesame seeds with eggplant, but it works. The roasted eggplant comes out soft, with a sweet and tangy flavor.
I picked out this recipe to make both because I like eggplant and it sounded interesting, but also in large part to use my brand-new orange Le Creuset baking dish. I found it at Marshall's for $14.99(!) and just had to get it. Isn't it pretty? This was the first thing I made in it, but I'm sure I will use it more soon. Maybe to make some cookie dough brownies…
Recipe:
Eggplant Nixon*
From PeaceMeals
Makes 8-10 servings (I cut the recipe in half to fit in my new 8×8 pan)
2 very large eggplants (about 4-6 pounds total)
2 tablespoons of cinnamon
4 tablespoons of good balsamic vinegar
4 ounces of sesame seeds
Olive oil, salt, and pepper to taste
Preheat the oven to 400 degrees. Cube the eggplants and toss with olive oil, salt, and pepper. Spread out in two brownie pans and drizzle everything else evenly over the top.
Bake for at least half an hour, until the eggplant is browned and so soft it's practically puree.
*Why "Eggplant Nixon?" Named after an eggplant that looked like Nixon, of course!