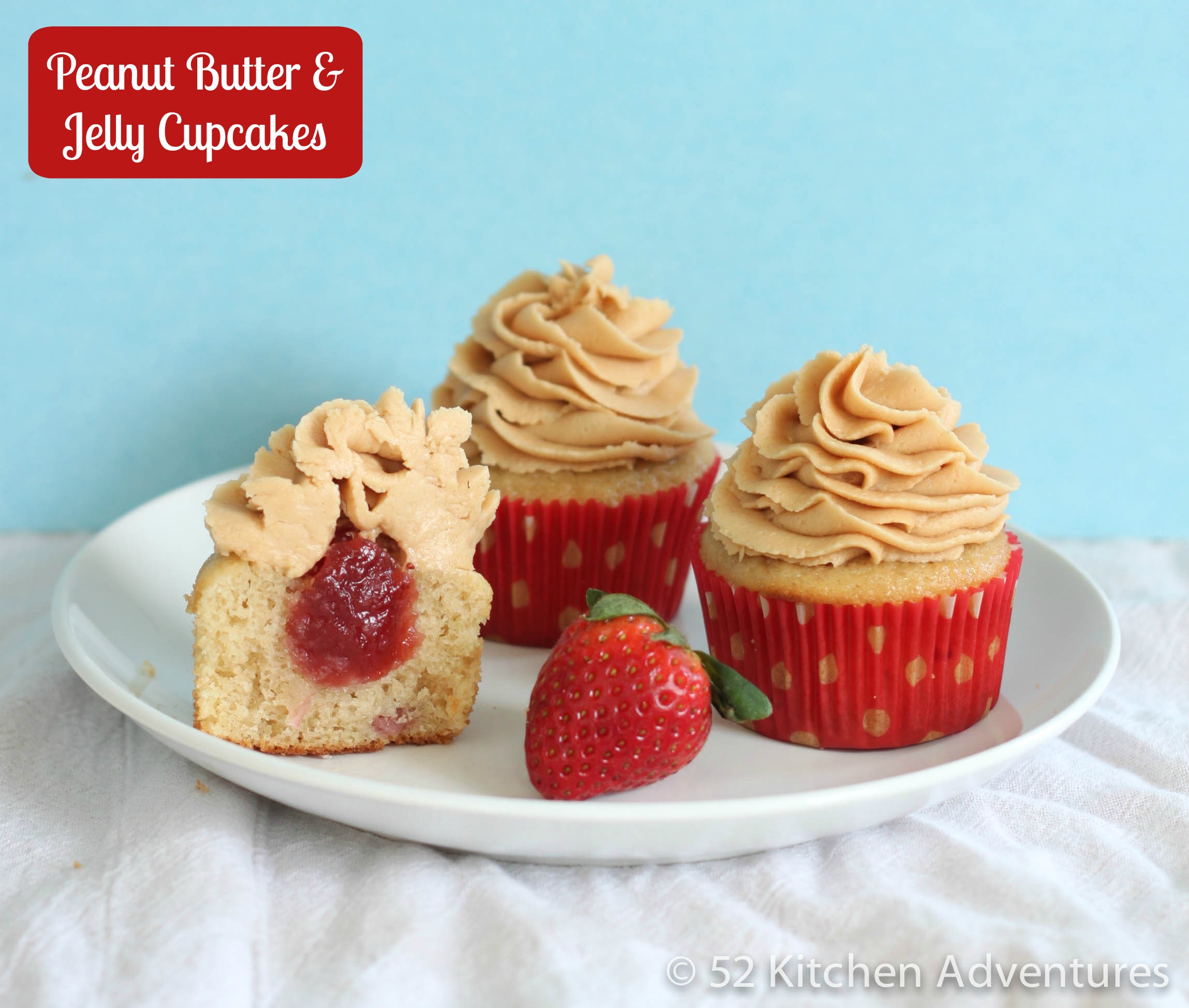 Growing up, I had peanut butter & jelly sandwiches almost everyday for lunch. They bring back a sense of nostalgia for me – not to mention they are a delicious combo. Who doesn't love a good PB&J?
When I heard National Peanut Butter and Jelly day was coming up (there is a "day" for everything, isn't there?), I decided to pay homage to this childhood classic with a delicious dessert: Peanut Butter and Jelly Cupcakes!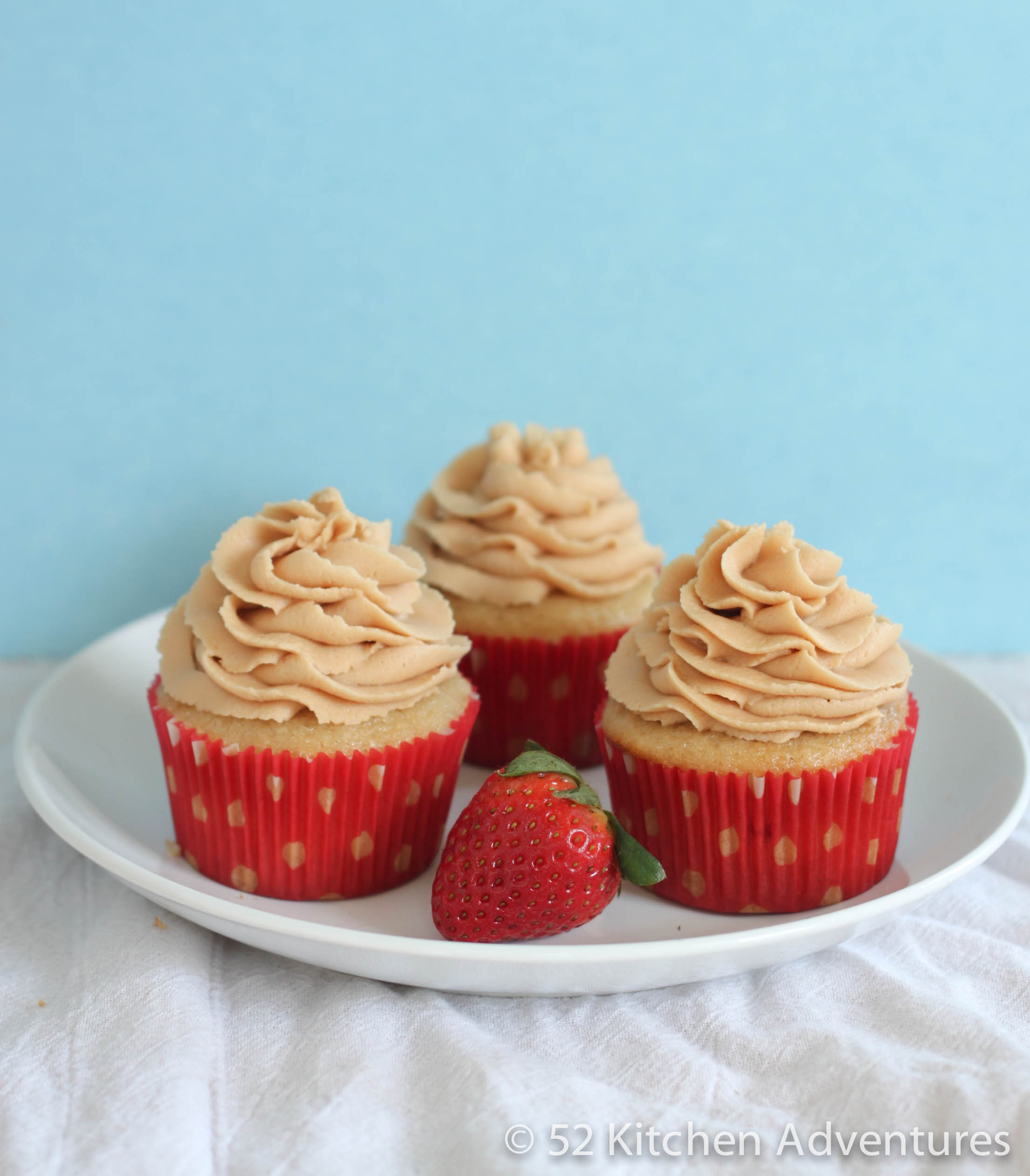 I love how these turned out. I used Cupcake Project's Ultimate Vanilla Cupcakes as the base, which creates a really moist, airy cake. The inside is filled with strawberry jam and it's topped with a peanut butter buttercream. Each bite has a little jam and creamy peanut butter frosting, and when combined with the cake, it reminds me of a sweeter version of the PB&J.
To fill the cupcakes, I recommend cutting a small hole in the middle and then piping or spooning the jam inside. I tried sticking a piping bag in the middle without cutting a hole, and found that you just couldn't get as much jam in that way. You can use a small paring knife, the open end of a large pastry tip, or even a melon baller to cut the hole.
To show you what I mean, here's how I used this method to fill limoncello & meyer lemon cupcakes: