I'm hosting a bridal shower for my lovely friend Hannah next month. There's a loose theme of sweets/desserts so I decided to make gourmet s'mores kits for the favors. Homemade marshmallows were a given, but I'd never attempted to make homemade graham crackers. Every recipe and blog post I saw gushed on and on about how amazing they are and I didn't doubt it, as most homemade versions are better than store bought.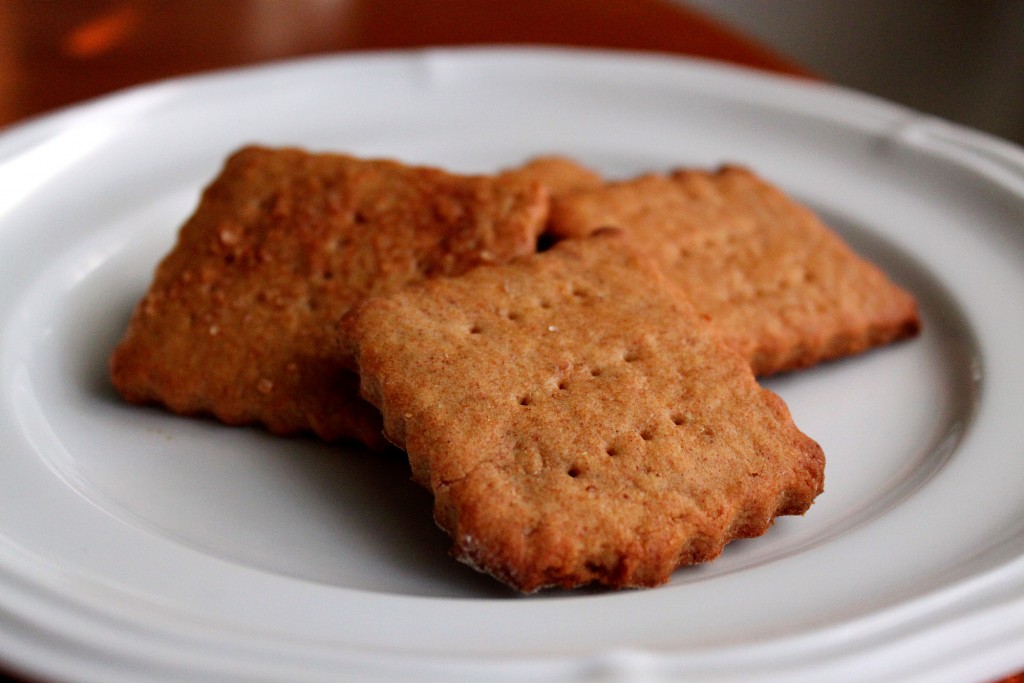 I tried two different recipes and the crackers did turn out well, but were more like soft cookies (similar to gingerbread cookies) than crunchy store bought crackers. When I rolled them out very thinly, they did snap and crunch, but were more like crispy crackers than graham crackers. The first recipe from King Arthur Flour was simple and really good, although Nancy Silverton's recipe was richer, with an underlying flavor of molasses.
While I loved the soft texture of the thicker graham crackers, they weren't quite right for s'mores, and I didn't like the thin version, which was too thin and crispy for my taste. Plus, they are fairly time consuming to make – rolling out the dough, chilling, cutting, poking holes in it, etc. takes a long time and I have to make several for each guest (there will be 20-25).
I'm opting for store bought graham crackers, but will make homemade vanilla bean marshmallows (recipe coming soon), which definitely trump store bought any day. Add in Ghirardelli milk chocolate squares, a cute label and bag, and hopefully I'll have a favor that people will love. If you received a kit like this at a party, would you be happy? Also, do you have a favorite brand of graham crackers? Or do you think they're all the same?