Burdock is a biennial thistle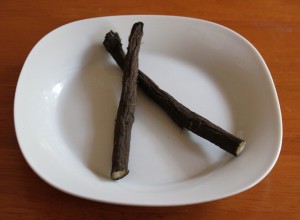 plant. While the prickly burrs at the tip of the plant were the inspiration behind velcro, the root is the edible part. The roots are dark brown and look like sticks but are white on the inside. They are fairly hard and tough, with a mild, earthy flavor. They are used for many medicinal purposes, from being a diuretic, treating throat pain, eczema, acne, psoriasis, among other things (in different forms -such as topical cream- not just eating it). Burdock roots are also high in fiber and several vitamins and minerals.
Warning: I've read that burdock root can act as a laxative, and can interfere with prescription medication. It's also recommended that pregnant women stay away from it.
Another warning: this wasn't my favorite root vegetable. Older roots can be a bit woody (it's recommended that you harvest within the first year of growth), and that may be why the ones we had weren't very appealing. Give it a try yourself and let me know what you think!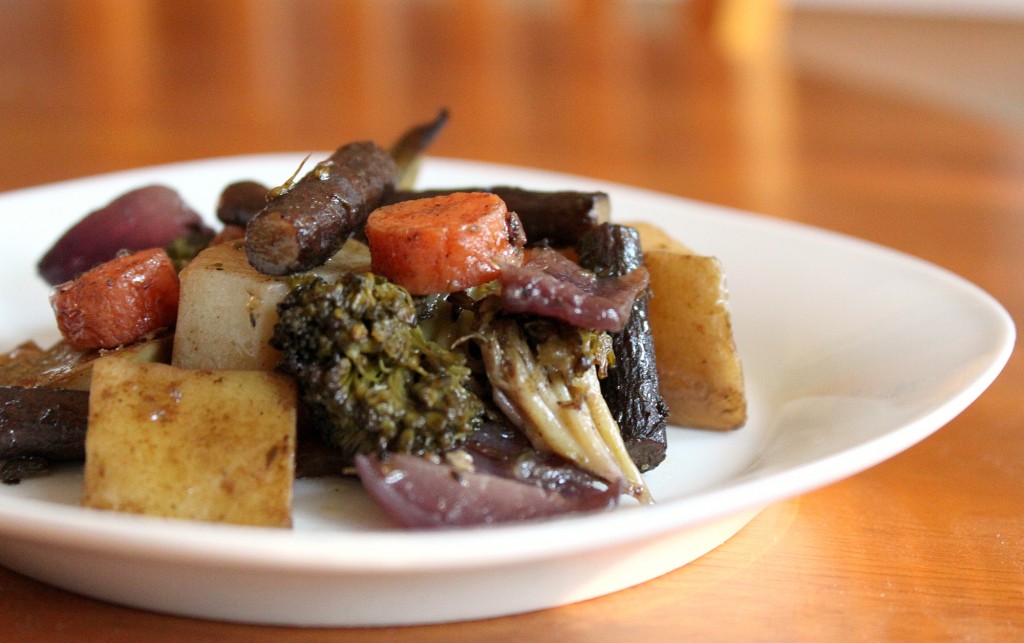 Roasted Vegetables
2 large burdock roots
1 large carrot
4 Russet potatoes
1 red onion
1 head of broccoli
1 T dried thyme
1 T dried oregano
Salt and pepper to taste
A few T of roasted garlic oil (or olive oil and 3 cloves of garlic)
Preheat oven to 400°F. Cut vegetables into evenly size pieces and toss with herbs and enough oil to coat everything. Place vegetables into a casserole dish and bake for around 20 minutes or until vegetables are tender.
More recipes you'll love: