Recently, Russ and I visited Portland, where we went to an amazing farmer's market. Uh-mazing. We're talkin' tables as far as the eye could see, piled high with perfectly ripe heirloom tomatoes, fragrant herbs, colorful bell peppers, and row upon row of luscious berries – strawberries, blueberries, blackberries, and raspberries (my favorites).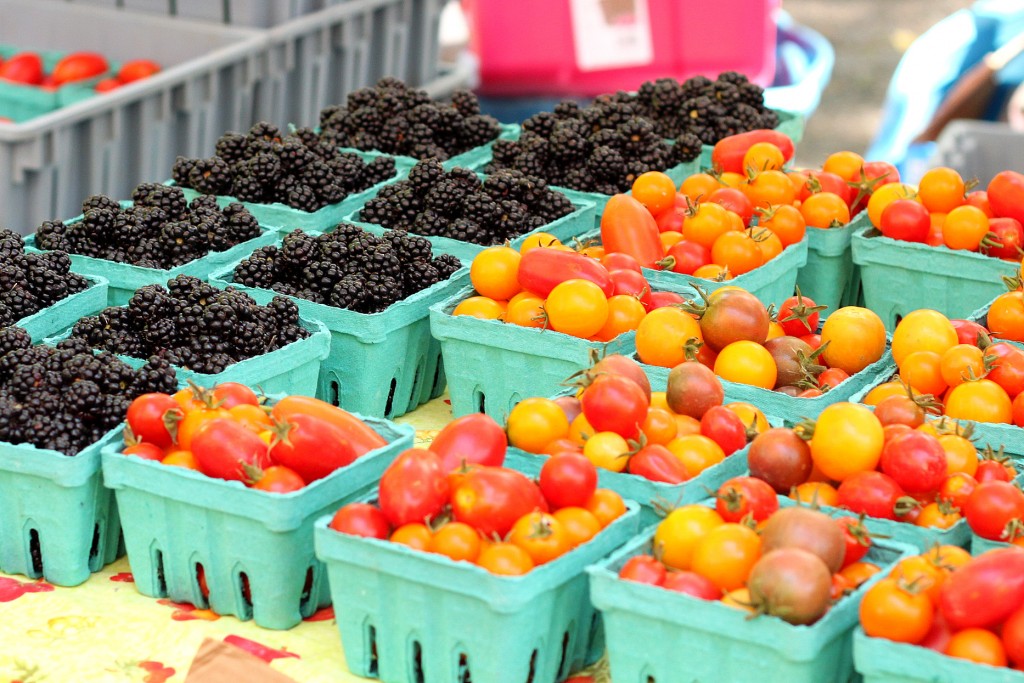 There was every type of meat you could imagine (yak, anyone?), fresh eggs, and an endless variety of other delicious food items, including a mushroom vendor. We made a beeline to Misty Mountain Mushrooms, where we discovered a fantastic variety of fresh mushrooms. We couldn't get any since we didn't have access to a kitchen, but lucky for us they also had a nice selection of dried mushrooms, including candy caps. Russ was immediately excited, but I was clueless; I'd never heard of them.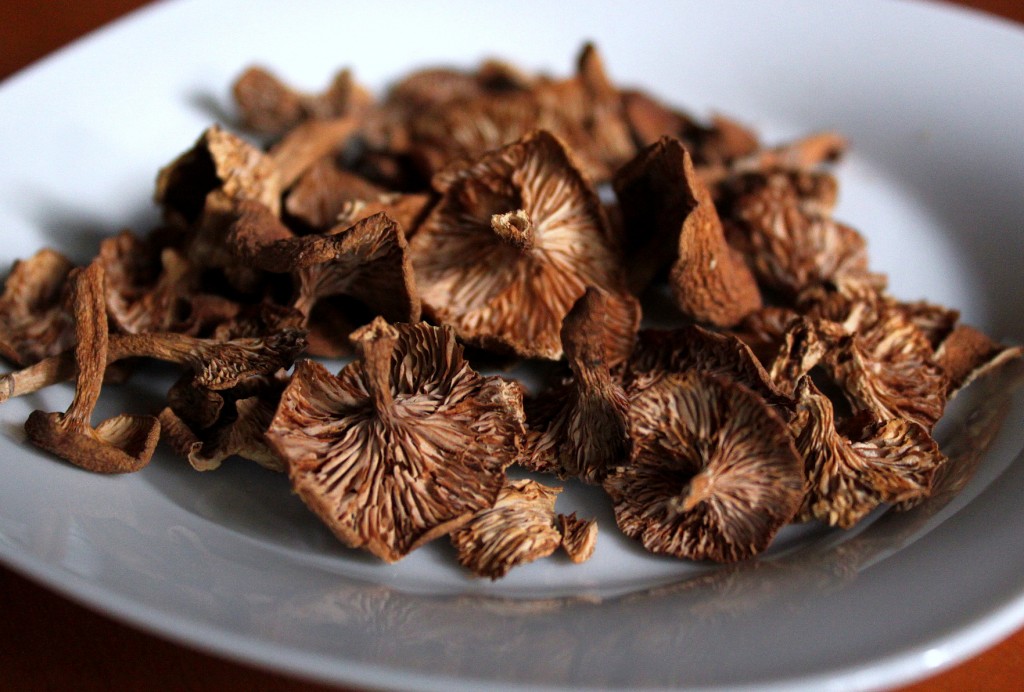 Turns out candy cap mushrooms are used to flavor sweet dishes and smell just like maple syrup (and I gotta tell you, the smell is quite pungent when they're dried). Apparently they grow in the San Francisco Bay Area, not far from where I live, and in other parts of the West coast. After debating for several days, I chose to make a flan with these sweet fungi. Steep them in some heavy cream and whole milk, add in some eggs and sugar, and you get this…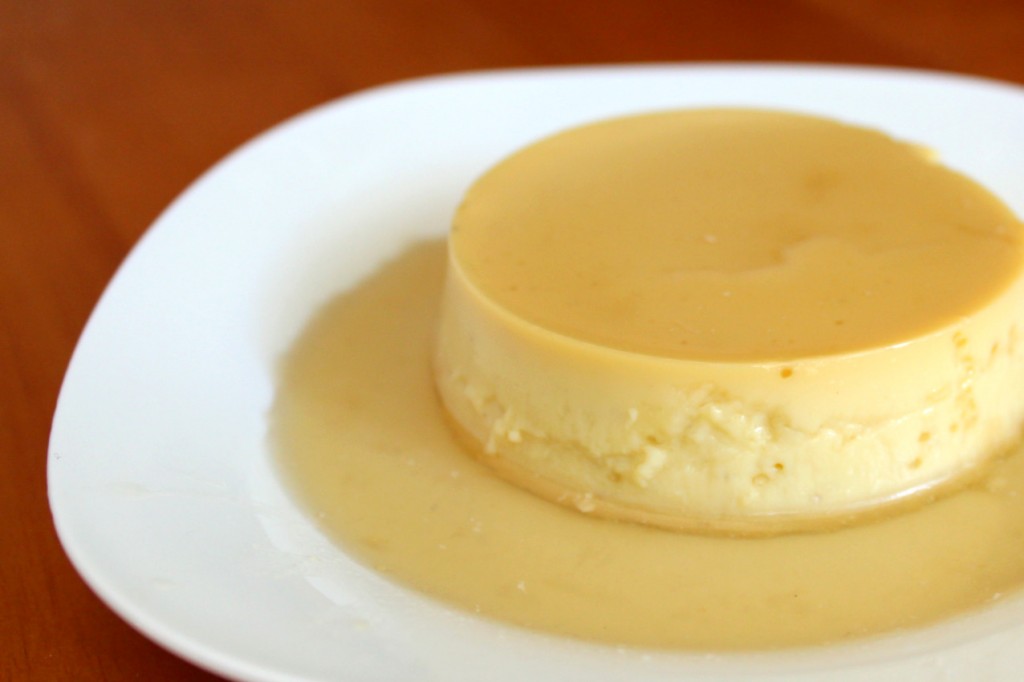 Sweet, creamy, smooth custard, coated in caramel syrup with hints of maple. And while that may sound painfully sweet, since candy caps were used for flavoring rather than maple syrup, the flan is well balanced.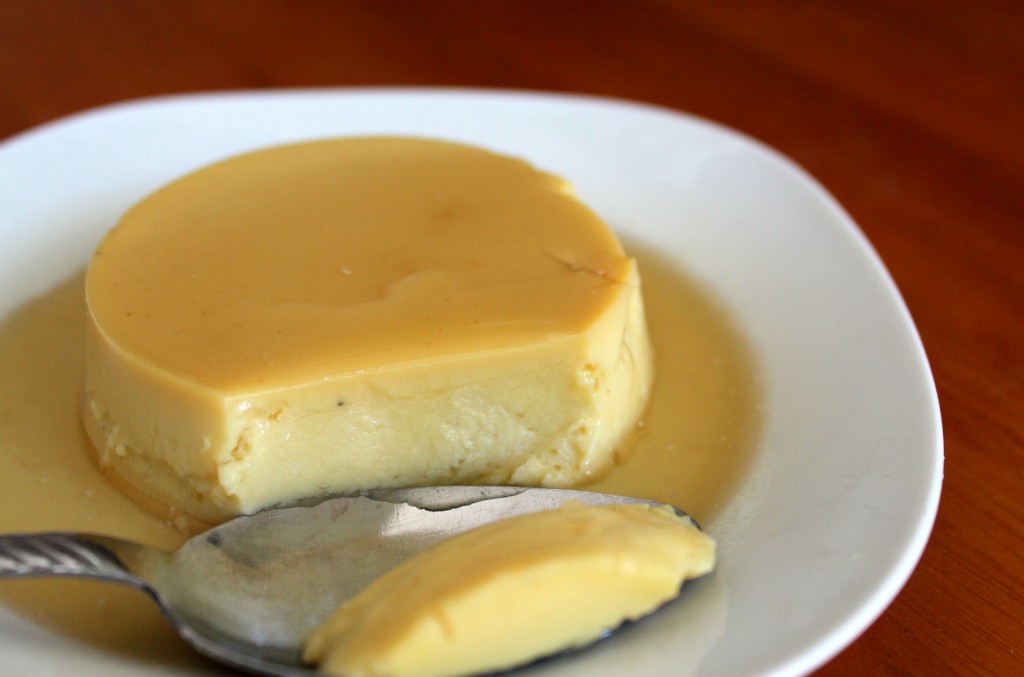 Begin making this dessert at least one day before you want to serve it and up to a couple of days ahead if you want.
Candy Cap Flan
Adapted from The Bojon Gourmet
Yields 4 servings
You will need 4 4-oz. ramekins and a small baking dish 2 inches deep

1/4 oz. dried candy cap mushrooms

1 C heavy cream

1/2 C whole milk

1/4 C sugar, divided
A pinch salt

1 egg

2 egg yolks
Place a rack in the center of the oven and preheat to 325ºF.
In a small saucepan over medium heat, combine dried candy caps with milk, cream and 1/8 cup of sugar. Cook until the mixture begins to steam and bubbles form on the sides of the pan. Remove from heat, cover and let steep for around 30 minutes.
In the meantime, prep the ramekins. Pour the 2 tablespoons of water into another small saucepan. Add the sugar to the water and bring to a boil without stirring. Tilt the pan if necessary to ensure that sugar browns evenly. When it reaches a medium amber color, remove from heat and pour into the bottoms of the ramekins immediately. Tilt the ramekins to evenly coat the bottom and place in baking dish.
In a medium bowl, whisk together the egg, yolks, salt and 1/8 cup of sugar. Place the bowl on a damp towel and heat the saucepan of milk, cream and mushrooms back up to 180ºF. Very slowly pour the milk mixture into the egg mixture, whisking quickly and without stopping. Strain everything through a fine mesh sieve into a small bowl or pitcher.
Evenly pour the custard mixture into the ramekins. Fill baking pan with hot water that reaches 2/3 way up the sides of the ramekins. Cover the pan with aluminum foil punctured with holes. Bake for around 40-50 minutes, or until the flan has a slight jiggle (not runny, liquid-y or bubbling along the sides).
Once cooled, remove from water bath and refrigerate for at least 12 hours. To remove from ramekins after refrigeration, place ramekin in a small bowl of hot water. Loosen the sides of the flan with your fingers or a knife and turn over onto a plate. Shake a few times to slide flan out.