Recently, I made a Moroccan themed dinner for a bunch of family. Along with a chickpea appetizer and chicken tagine with apricots, I served a simple fig dessert. Figs are just starting to go out of season, but for a while we had a limitless supply from a friend's tree (one of my favorite times of year!). The Moroccan recipe, which I'll share below, is an incredibly easy way to prepare figs and make them into a beautiful dessert. The original recipe had a bit too much rose water, so I adapted it. If you're looking for a simple dessert for a dinner party, this recipe is perfect.
Rose water has a very strong and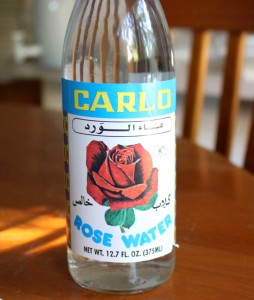 distinctive rose flavor and odor. It is used often in Iranian cuisine, particularly in desserts. In other countries it is used in beverages and to replace alcohol in cooking.
Rose water is a by-product of the production of rose oil (made for perfumes), and is used to flavor food, as well as for religious purposes, cosmetics and medical preparations. Rose petals are crushed and distilled by steam to produced rose oil. Muslim chemists first produced rose water for use in perfume and drinking beverages.
I found rose water in my local grocery store (try the ethnic aisle) for a surprisingly cheap price. It packs a lot of flavor and I can't imagine finishing this bottle anytime soon!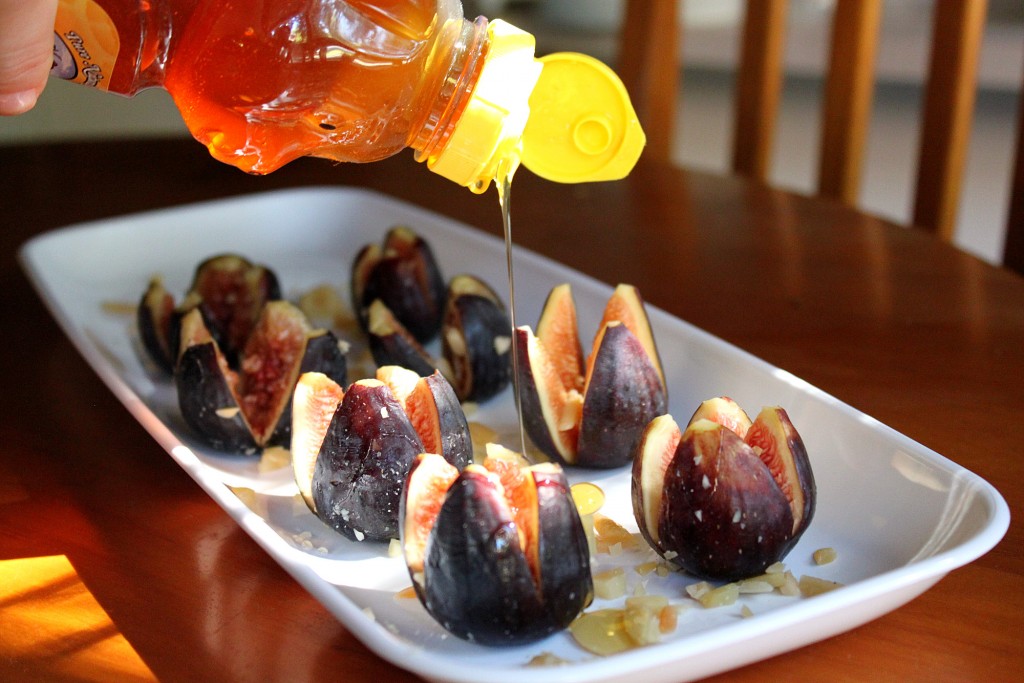 Pouring honey over the figs, which were already sprinkled with rose water and toasted, chopped almonds.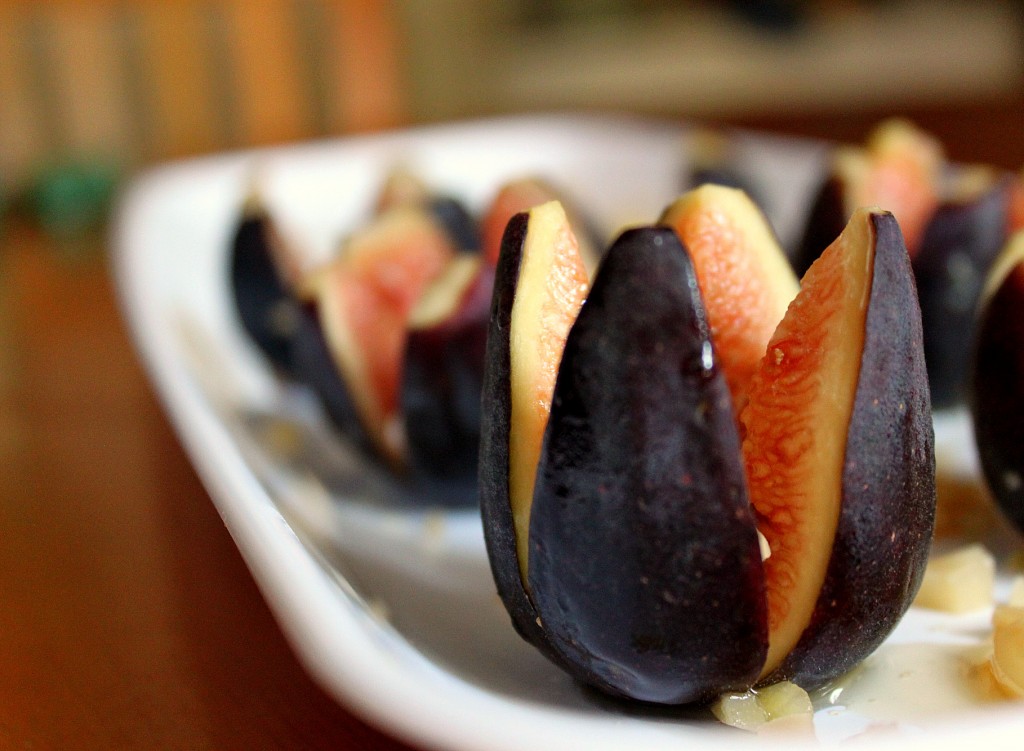 The finished platter of figs.
Fresh Figs with Rose Water, Honey & Almonds
Around 6 servings
1 dozen figs
1/3 C blanched almonds, toasted and roughly chopped
2 t rose water
2 T honey
Gently clean and dry figs. Place figs upright on a serving platter and slice into quarters, cutting almost to the base. Refrigerate until ready to serve.
Gently open the figs and drizzle a few drops (no more than 1/8 t) of rose water into the middle. Sprinkle almonds on top off figs and across the platter. Drizzle honey over figs and almonds, and serve immediately.
More recipes you'll love: