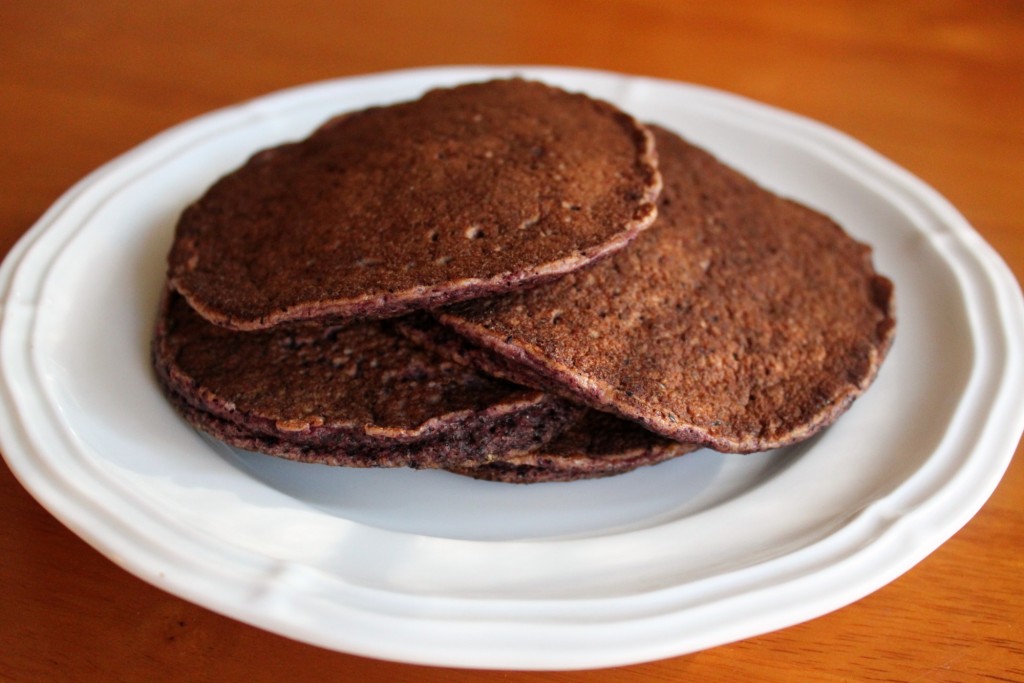 Sorghum is a genus of many types of grasses which are native to continents all over the world. The kind of sorghum featured here is used for food (both the grain and the syrup from the plant, which is called sorghum molasses), liquors, animal feed and even biofuel. It is one of the five top cereal crops in the world and, when fermented and distilled, produces one of China's most famous liquors (maotai). It grows in tall stalks and at the top are lots of seeds like the ones you see below.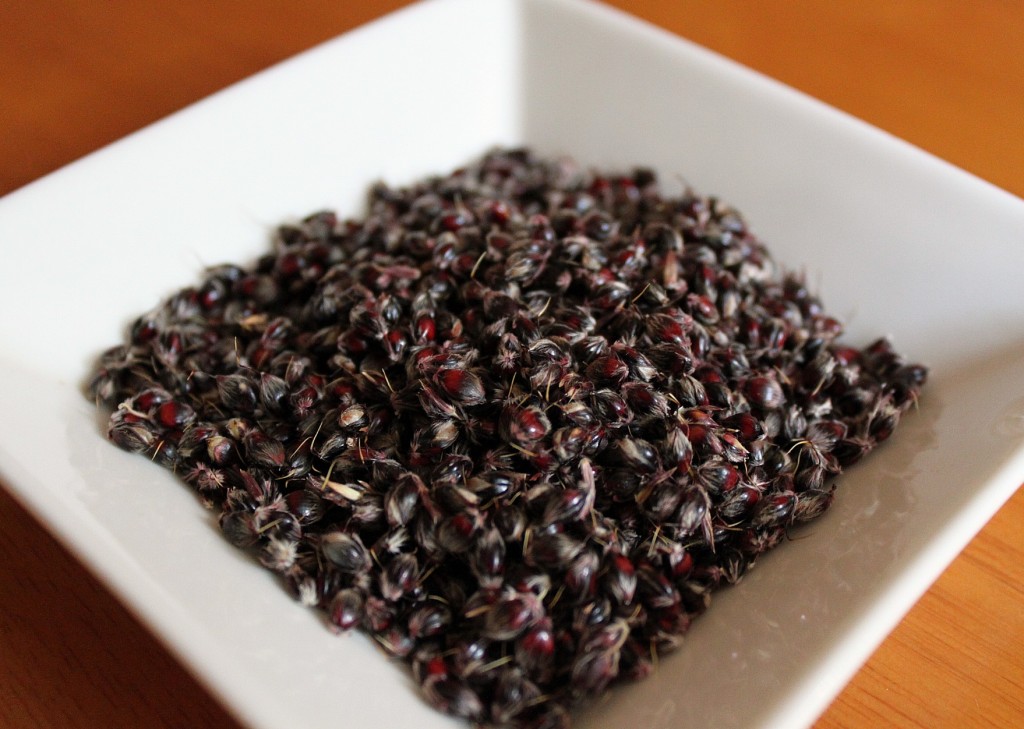 At first, I tried to pop them like popcorn, but apparently the varietal I had wasn't meant to be popped. Hence, the mess below: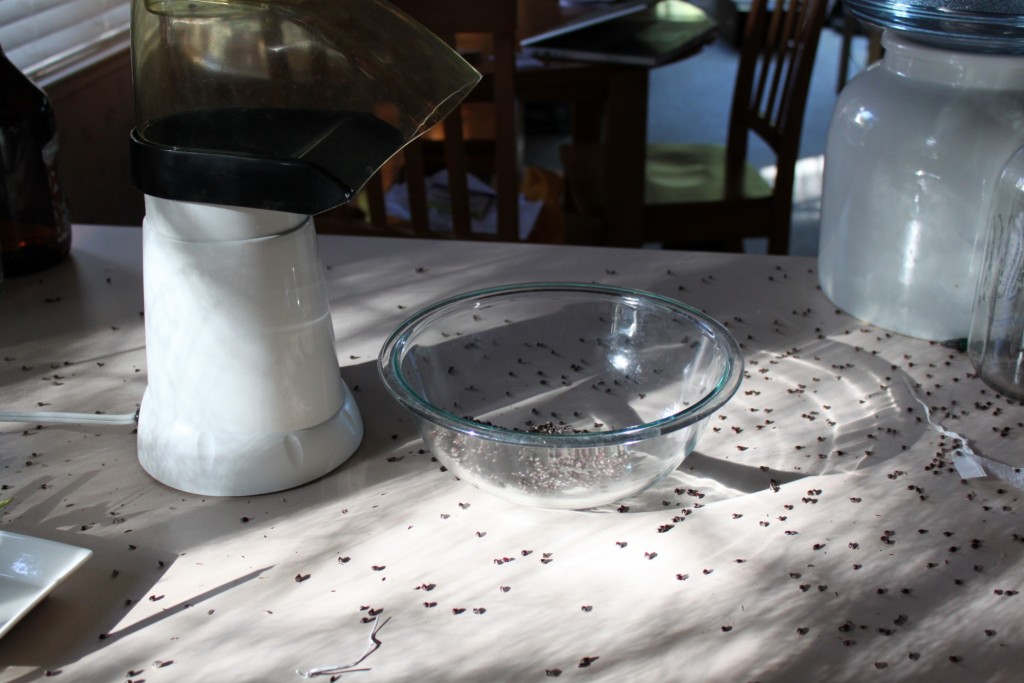 Instead, I placed the seeds in a (cleaned) coffee grinder and then pressed the grounds through a sieve to make homemade (gluten free!) flour. I made pancakes out of the flour, which were hearty, nutty, and a fun purple color inside: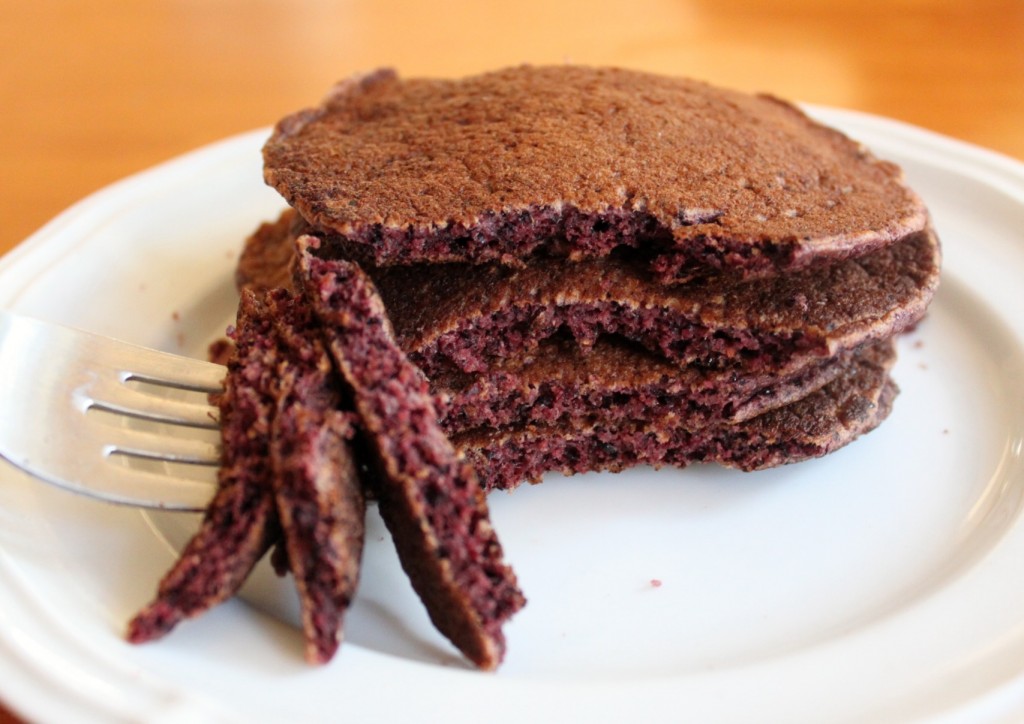 Sorghum Flour
In a clean coffee or spice grinder, finely grind seeds. Place a sieve over a large bowl. Pour ground seeds into sieve and push through to sift. Discard pieces left on top of sieve. Use sorghum flour in recipe below or find more recipes here.
Sorghum Pancakes
2/4 +1/3 C sorghum flour
2 T buttermilk powder
1/2 T sugar
3/4 t baking powder
1/2 T cornstarch
1/4 t baking soda
1 egg
1/2 C water
1 1/2 T oil
Combine dry ingredients in a large bowl and wet ingredients in a small bowl bowl. Add wet ingredients to dry and mix until smooth. Heat a greased griddle over medium high heat. Ladle around 1/4 of batter at a time onto preheated griddle. Once the top is partially set, flip and cook until both sides are browned.
More recipes you'll love: