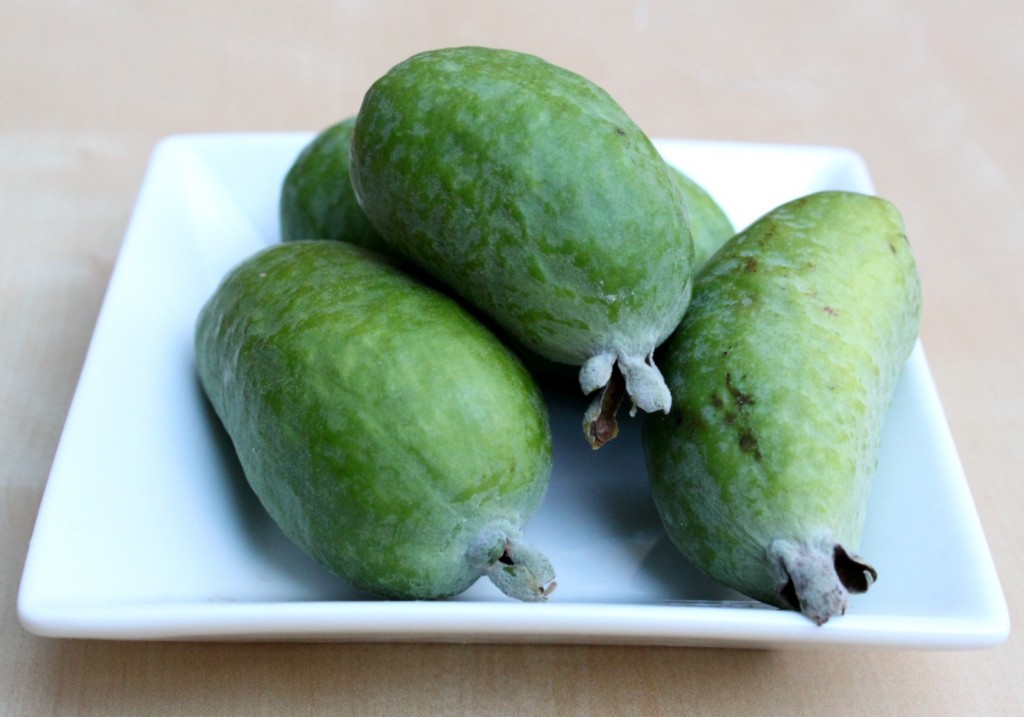 As I transition from unusual ingredients to more everyday cooking, I thought I'd bridge the gap in the 2nd to last Kitchen Adventure by sharing something I'd normally do in the kitchen: bake with 2 local, seasonal ingredients, feijoa and Meyer lemon. Feijoa, also known as pineapple guava and guavaseteen, are the small elliptical green fruits you see above. They are native to Brazil, but now commercially grown in California and New Zealand.
The skin is edible but tastes pretty bitter, while the flesh has a wonderful combo of pineapple, guava and strawberry flavors. To eat one, I recommend either cutting it open and scooping out the flesh, or biting one end and sucking it out. To find ripe feijoas, gently squeeze them – they should give just slightly, like an avocado. Try using them in jam, salsa, chutney, smoothies, or this lovely muffin recipe. The Meyer lemon gives a nice tang to the muffin batter, while the little chunks of feijoa add some sweetness and tropical flavor.
Feijoa Meyer Lemon Muffins
Makes 10-12 muffins
50g butter ( = around 3.5 T. I only had 40g of butter and added 10g canola oil, which was fine), melted
1/2 C Meyer lemon juice
1 t finely grated Meyer lemon rind
2 eggs
3/4 C unbleached flour
1/2 C whole wheat flour
1/2 C sugar
2 1/2 t baking powder
1 C feijoa, peeled and roughly chopped
Preheat oven to 350ºF. Line a muffin pan with paper liners. Peel and chop feijoas.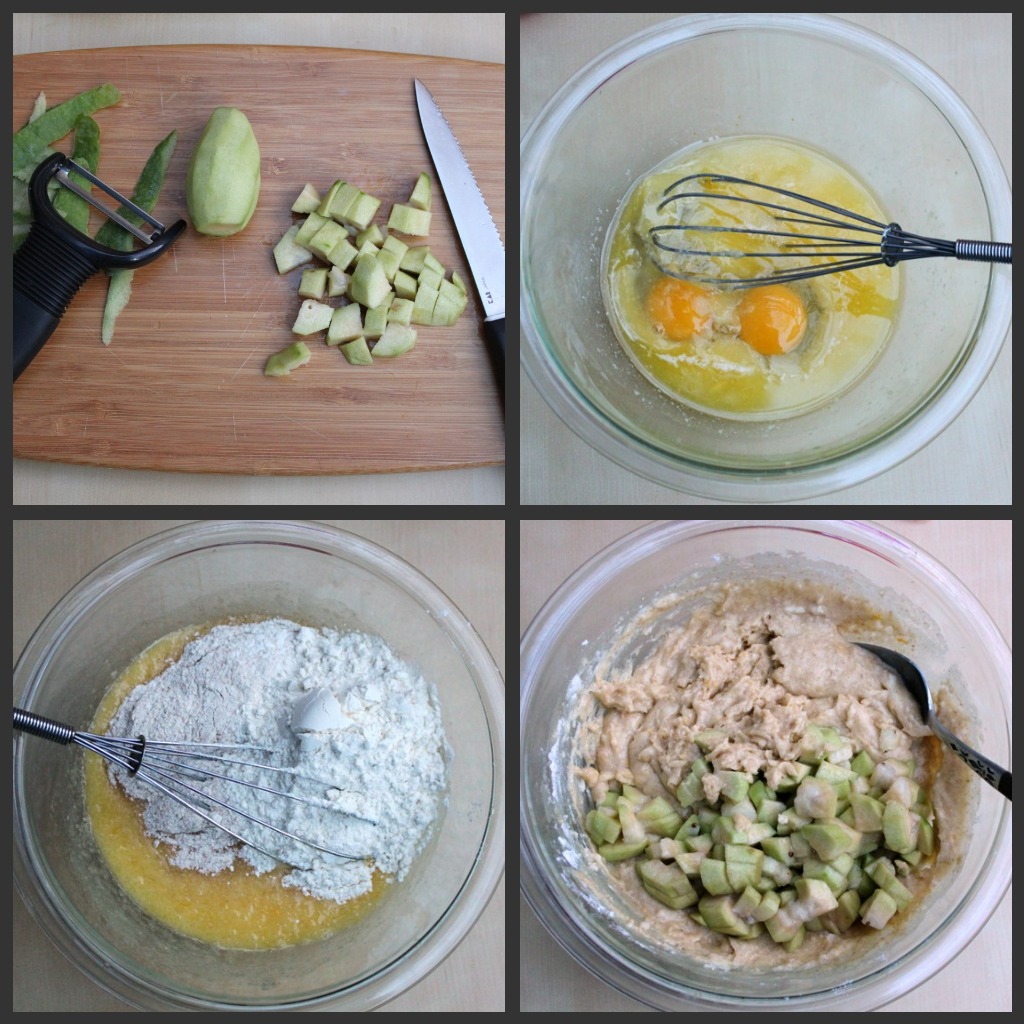 In a large bowl, whisk together melted butter, lemon juice, lemon rind, and eggs. Mix in both kinds of flour, sugar, and baking powder until just combined. Gently fold in feijoa and fill muffin pans 3/4 full with batter.
Bake 15-18 minutes or until a toothpick inserted in the middle comes out clean.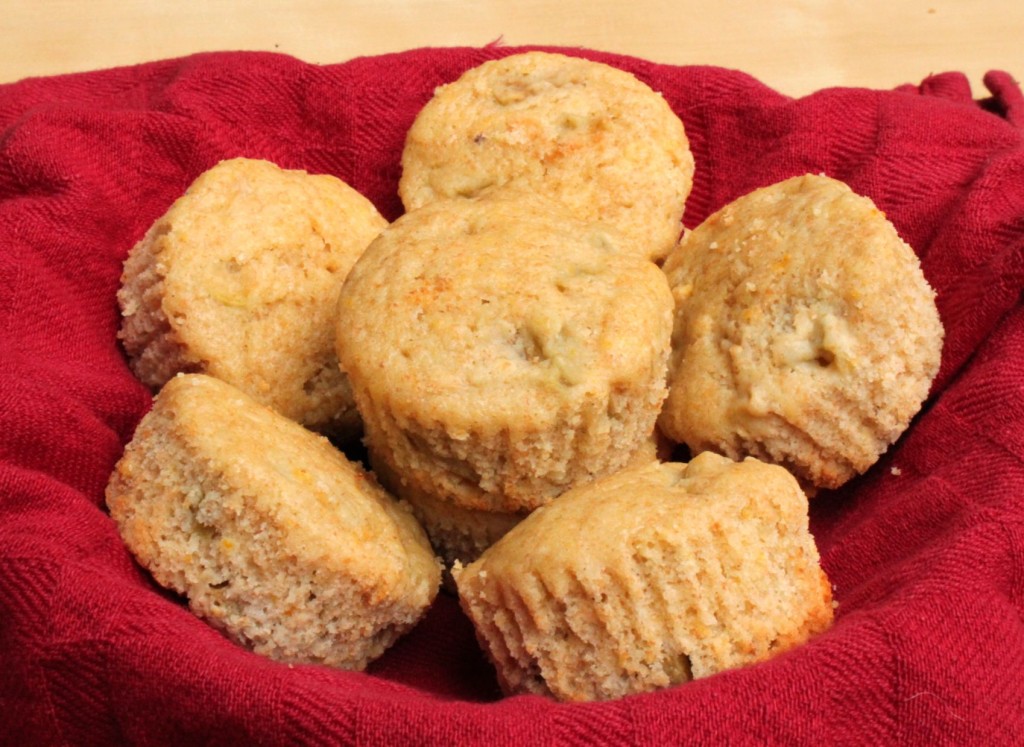 More recipes you'll love: