Week 19: Lavender lemon sugar cookies
It's already past week 50, which means less than 2 weeks before this project is over (how is that possible?! It feels like only yesterday I picked up some quince, took some crappy pictures and posted about it). I started 52 Kitchen Adventures at the beginning of the year as sort of a New Year's resolution to make myself cook more, blog regularly, and try some new foods. Almost a year later, I've tried a lot of new foods, connected with lots of other foodies and food bloggers, and had a lot of fun in the process.
But the question is: what's the next step? After 2010 and 52 weeks of unusual ingredients is over, I could continue attempting to find more unusual ingredients (there's definitely a lot more out there, but they're getting continually more challenging to find). Or I could do something new. As people close to me will tell you, I am ready for something new!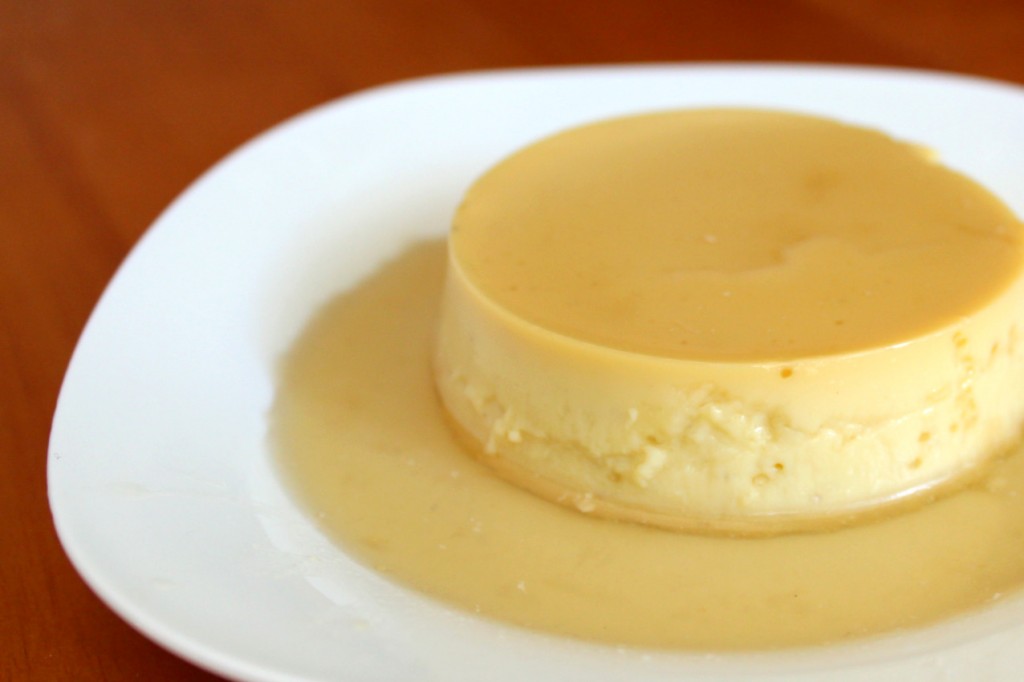 Week 37: Candy cap flan
While the weekly adventures forced me to cook and blog once a week, it was very constraining and I'm kind of over it. I was going to set a new theme to blog about each week, but after going through lots of ideas (seasonal foods, different ethnic foods, crock pot recipes, etc.), I think I've decided: no theme! Instead, I'm going to let things happen more organically, and just blog about what's happening in my kitchen on a normal day. Some of the things I most enjoyed sharing were random things we made over the year like shrimp sandwiches, homemade funfetti cupcakes, s'mores pie with Guiness, the ultimate bacon chocolate cupcakes (and subsequent bacon chocolate ice cream cupcakes). I'm not going to promise to blog on a weekly basis (although I am proud of myself for meeting that goal in 2010!), but I have other goals, such as including more step by step pictures, improving my photography, and continually improving the blog.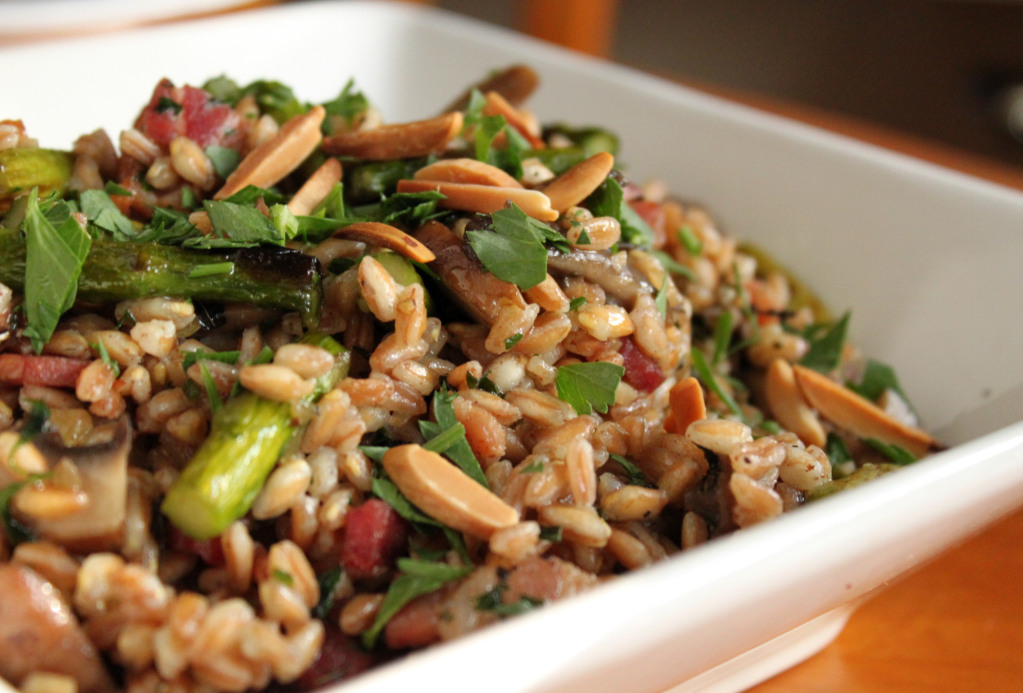 Week 17: Farro with mushrooms, bacon and asparagus
Throughout this post are some highlights of the unusual ingredients we tried over the past year. These were some of my favorites, although I'll never forget the oddly smelly durian, pig's feet, or the tiny mini limequats. It was fun to pick up random things I'd never heard of and try to figure out what to do with them. I'm sure I'll still do this occasionally and share more unusual adventures with you – it's just too fun to try new things.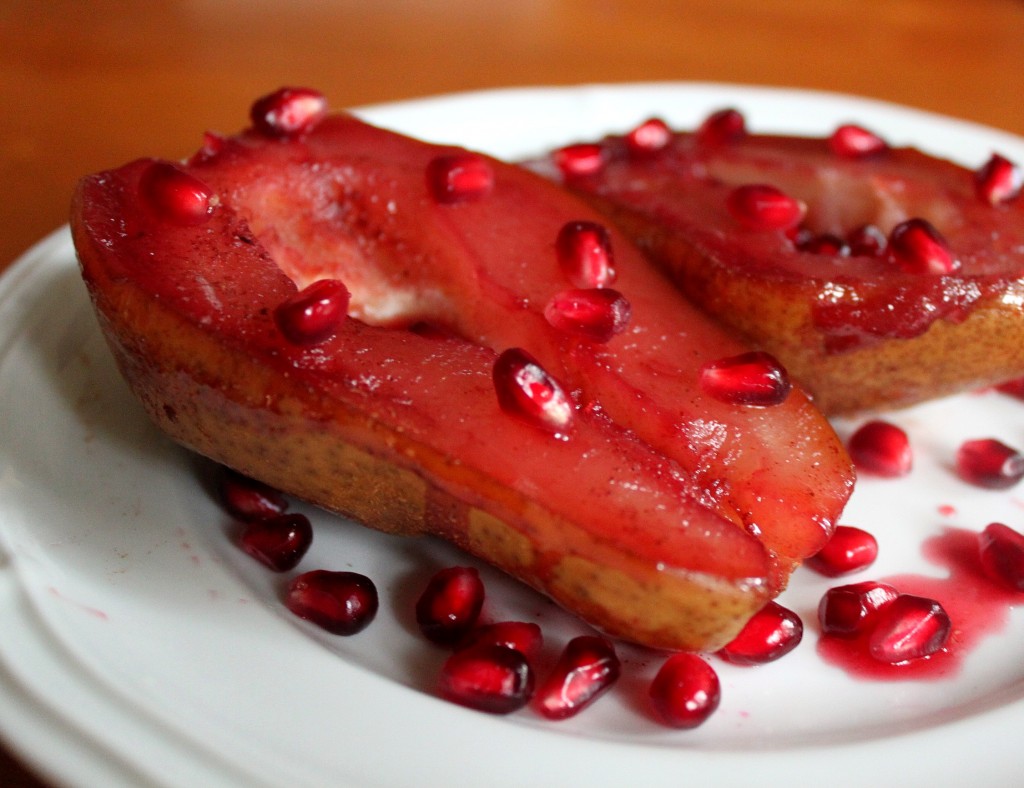 Week 46: Pears in pomegranate syrup
Exploring unusual ingredients each week was a great adventure and I'm so thankful all of you came along for the ride! I hope you continue to enjoy 52 Kitchen Adventures in its new incarnation in 2011. As always, email any recipe requests, food questions, comments, etc.
What was the most unusual thing YOU ate this year? I sure have a lot of answers to that question! To see all 52 Kitchen Adventures (after December 26), click on the "Kitchen Adventure" category. If you try any of the Kitchen Adventures recipes from 2010, please let me know how they turned out for you!