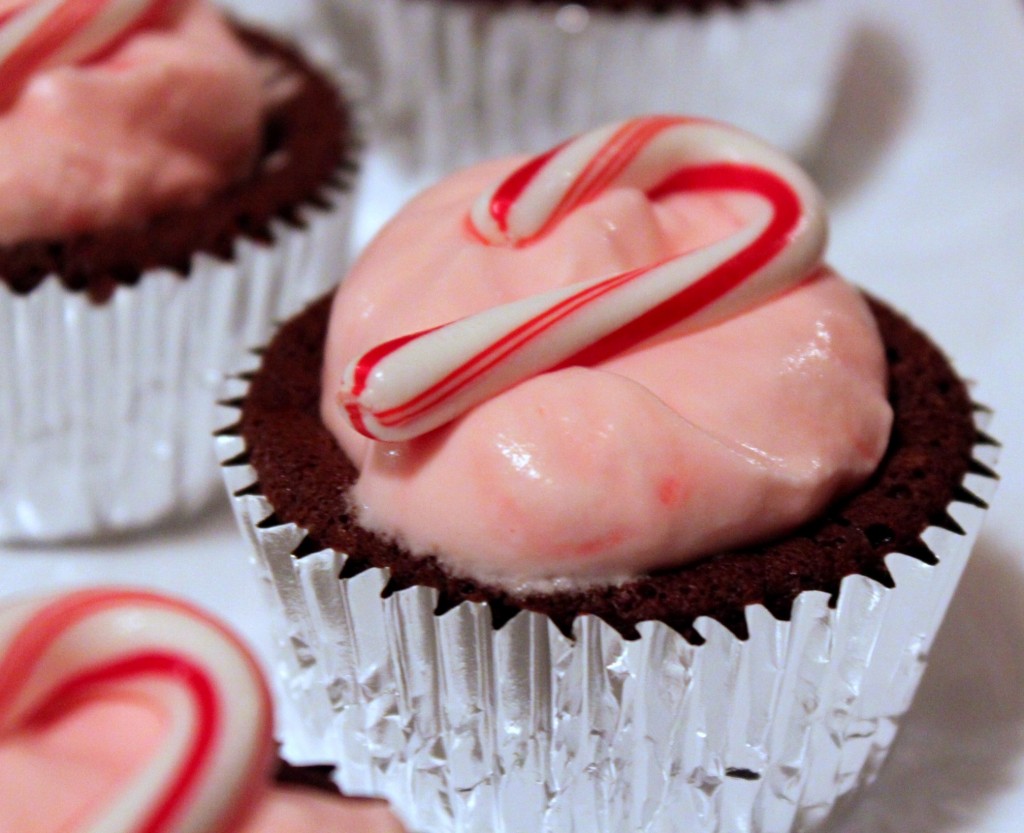 Drop whatever you had planned for Christmas dessert. Forget about those cookies you were going to bake for gifts or the pie recipe you wanted to try. You need to try these amazing chocolate souffle cupcakes!
These flourless cupcakes weren't only the best gluten-free cupcakes I've ever had, they were one of the top cupcakes I've ever had! Although they are flourless, these cakes are the opposite of dense. By whipping the egg whites and gently folding them into the batter, you're left with a light and fluffy cake which has an incredibly decadent, rich chocolate flavor without being overly sweet.
I saw these cupcakes originally on Smitten Kitchen, where they were topped with a white chocolate mint cream. Instead, I made the simplest topping I've ever made for a cake (seriously, it's only 2 ingredients), which was light, pepperminty and had just the perfect amount of sweetness. Crush some candy canes and mix them into freshly whipped cream and you're done! The sugar in the candy canes sweetens the cream and gives it a fantastic peppermint flavor which is so much better than extract. Plus, it makes a fun pink color. Garnish with a miniature candy cane and you have a cute and festive dessert that is guaranteed to be a huge hit at your next holiday party.
Chocolate Soufflé Cupcakes with Peppermint Whipped Cream
Cupcakes adapted from Smitten Kitchen
Makes 8-10 cupcakes
Chocolate Soufflé Cupcakes

3 large eggs, separated
6 T sugar, divided
6 oz. bittersweet chocolate, roughly chopped
6 T unsalted butter, sliced
1/4 t salt
1 t vanilla extract
Peppermint Whipped Cream
3/4 C heavy whipping cream
Crushed candy canes to taste (I recommend 8-10 tablespoons)
Mini candy canes for garnish
Preheat oven to 350°F. Line muffin pan with paper liners.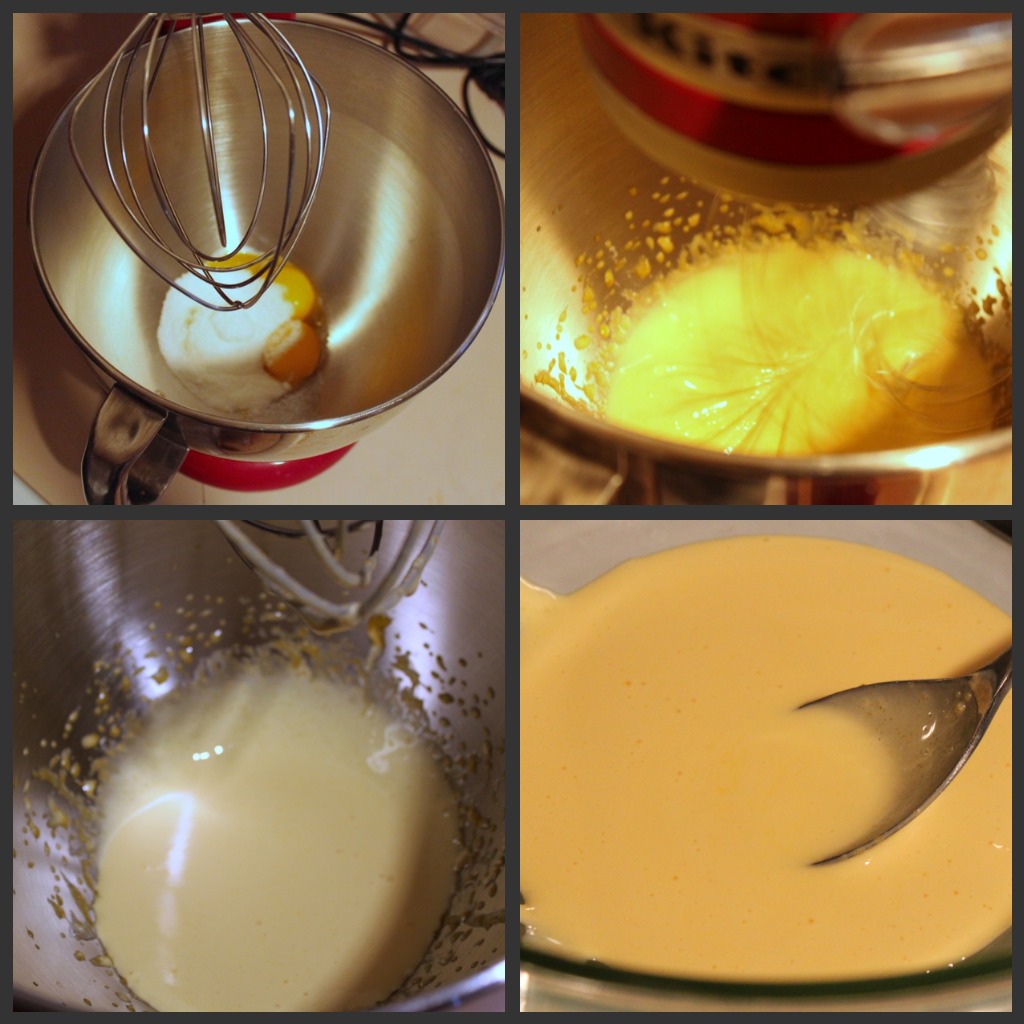 Beat egg yolks with 3 tablespoons of sugar until thick and pale yellow (around 2-3 minutes). The lighting in my kitchen is pretty horrible, hence the different colors above, but you get the idea.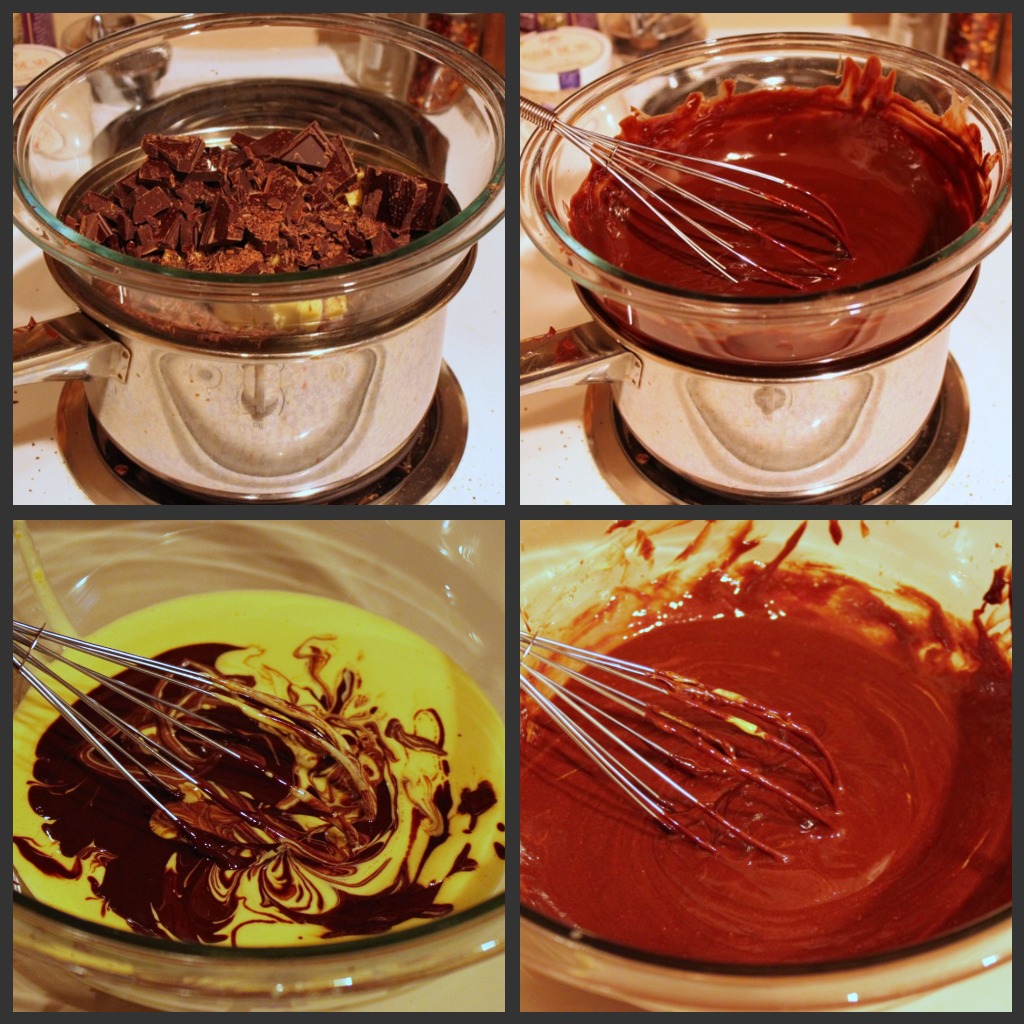 Set up a double boiler over medium heat and melt the chocolate and butter together, whisking until smooth. Remove from heat and let cool. Add cooled chocolate mixture to the egg yolk mixture, whisking until combined. Mix in vanilla extract.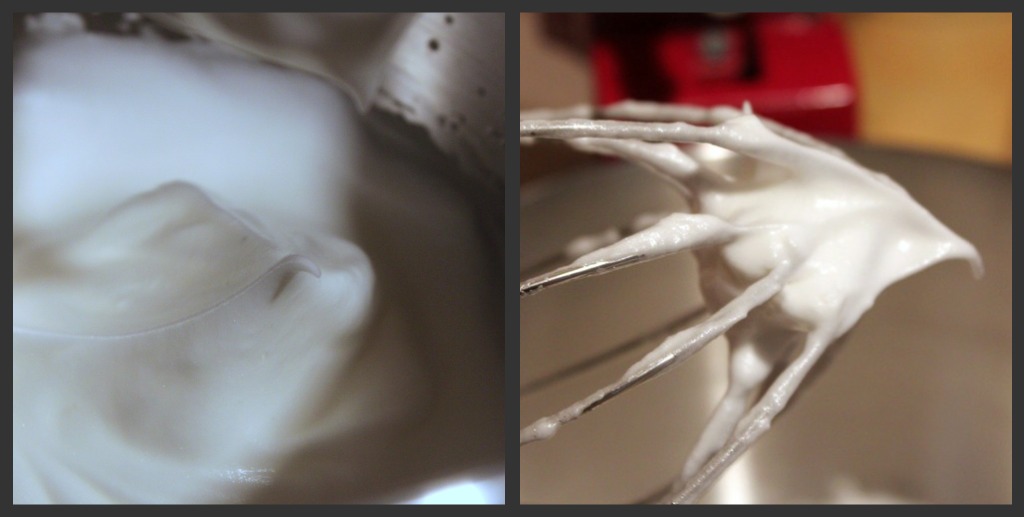 In another bowl with a clean whisk, beat egg whites until soft peaks form. Add remaining 3 tablespoons of sugar and all of the salt and continue to beat until medium-firm peaks form, as you see above.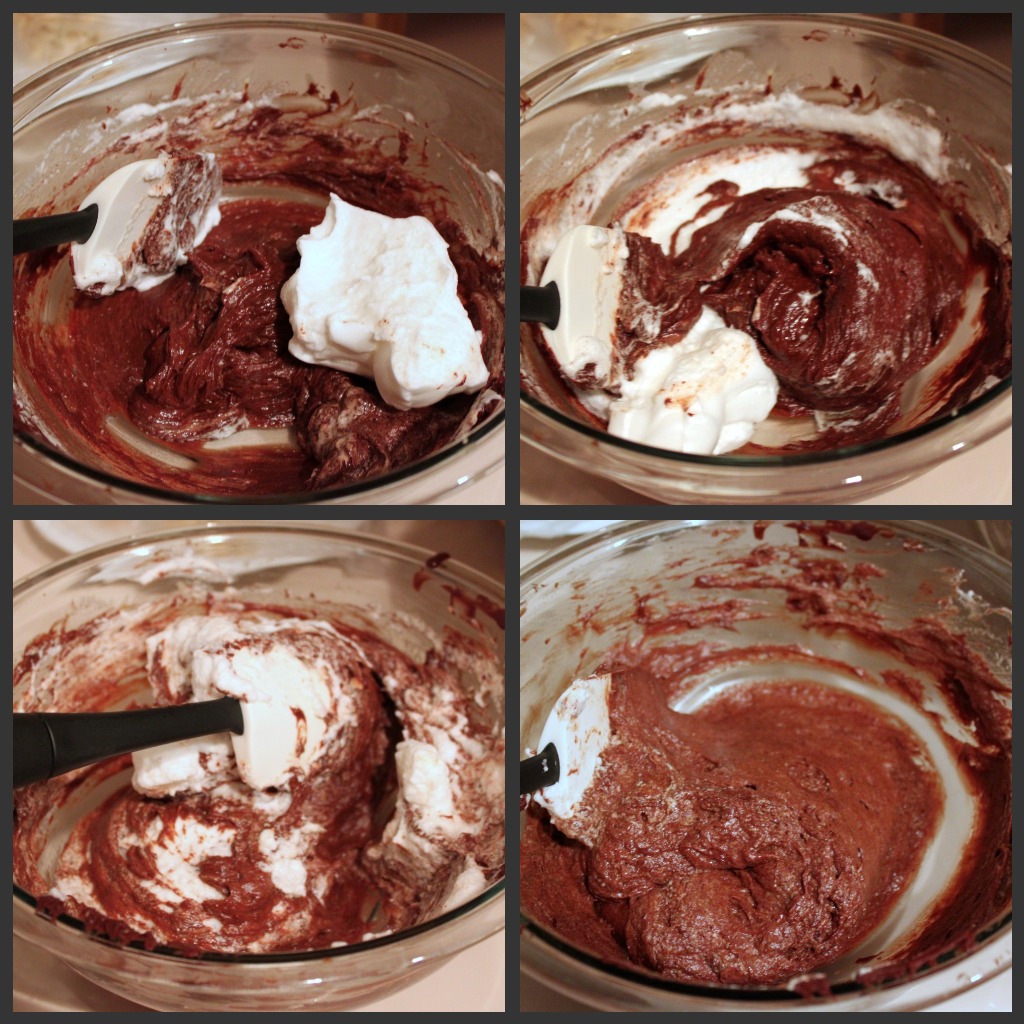 Take 1/3 of the egg whites and gently fold into the chocolate mixture. Fold in the remaining egg whites in 2 additions.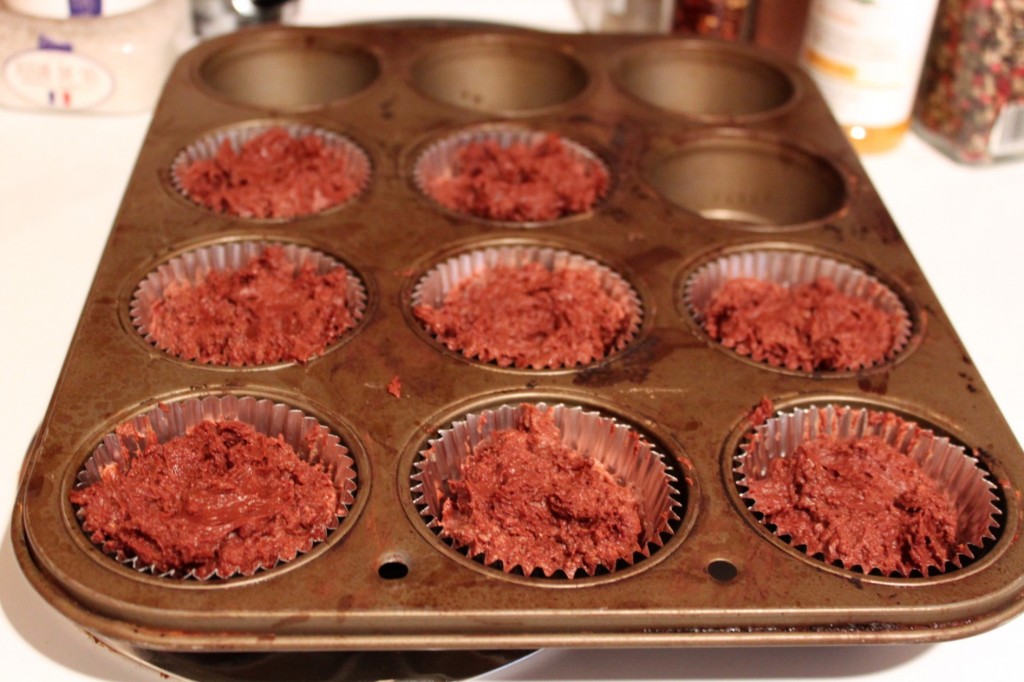 Fill lined muffin cups 3/4 full and bake 15-20 minutes, until tops are puffed and feel dry to the touch. A toothpick inserted in the middle should come out clean with some moist crumbs. The tops will cave in as they cool, but don't worry, you're just going to cover that up anyway!
Once the cupcakes are cooled and ready to be served, prepare the peppermint whipped cream. Crush the candy canes in a food processor or by placing them in a plastic bag and beating them with a heavy object (good therapy!). Beat the whipping cream until it reaches the desired consistency, then mix in crushed candy canes. Spoon whipped cream onto each cupcake, garnish with a mini candy cane and serve immediately.