Happy New Year! Although the 52 Kitchen Adventures are technically over, I have another unusual ingredient to share with you…
No, that's not some odd sea creature. It's a Buddha's hand, a fragrant cirton shaped somewhat like a creepy hand. Some of these citrons come with the "fingers" more spread out, although according to tradition, Buddha prefers them to be closed as it symbolizes praying. Buddha's hand doesn't have any juice. Under the yellow peel you will find only white pith, which isn't bitter like most other citrus.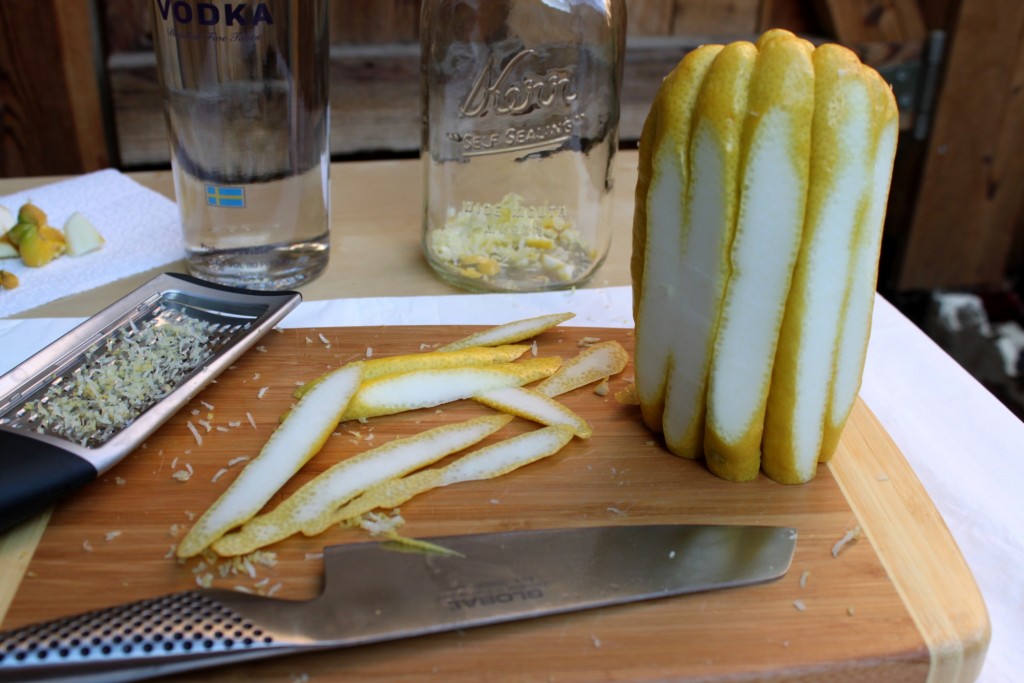 The fruit is so fragrant that many people use it as an air freshener. It also makes a great conversation piece as an interesting centerpiece. But after you use it to brighten your room, don't just throw it out! You can use Buddha's hand zest in any recipe that calls for lemon zest. Plus, since the pith isn't bitter, you don't have to worry about just zesting the outer layer (which is very challenging with its odd shape). I chose to infuse vodka with the Buddha's hand rind, which I'll later use to make limoncello (Buddhacello? maybe citroncello).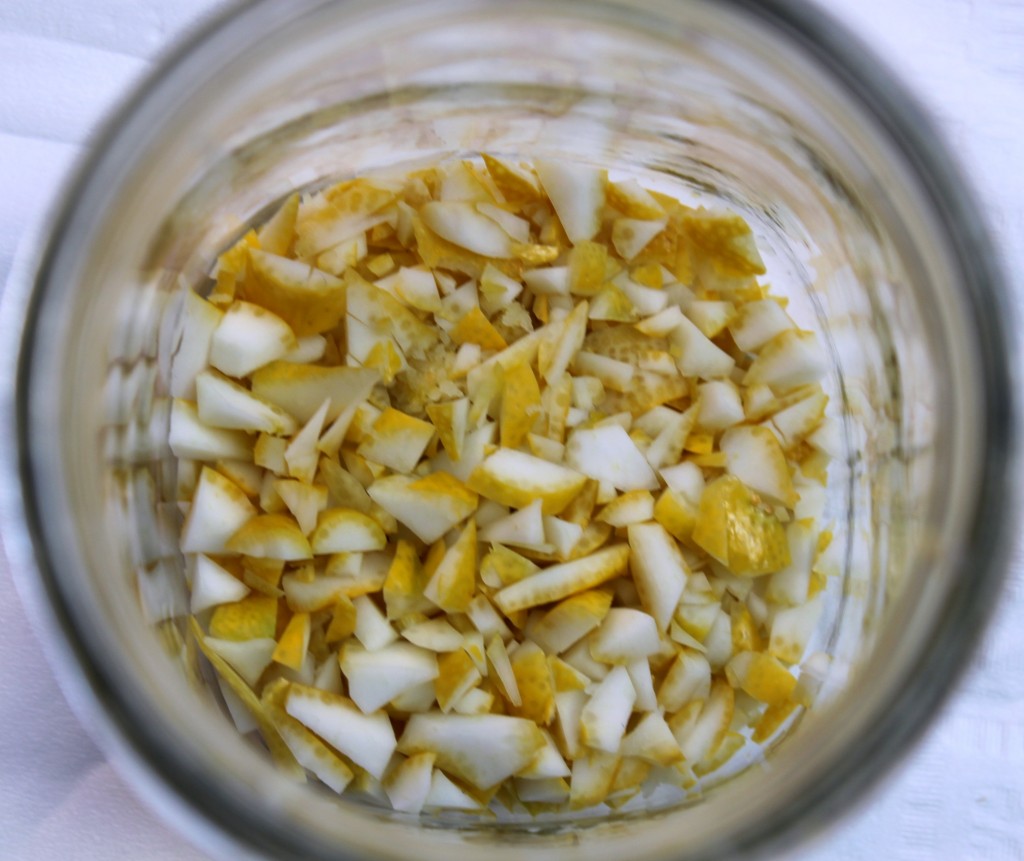 Step 1: First, zest and/or finely chop the Buddha's hand. I ended up using almost the entire fruit. Place into a glass jar or bottle. As you can see, I both zested some of the rind and then ended up finely chopping a lot of it.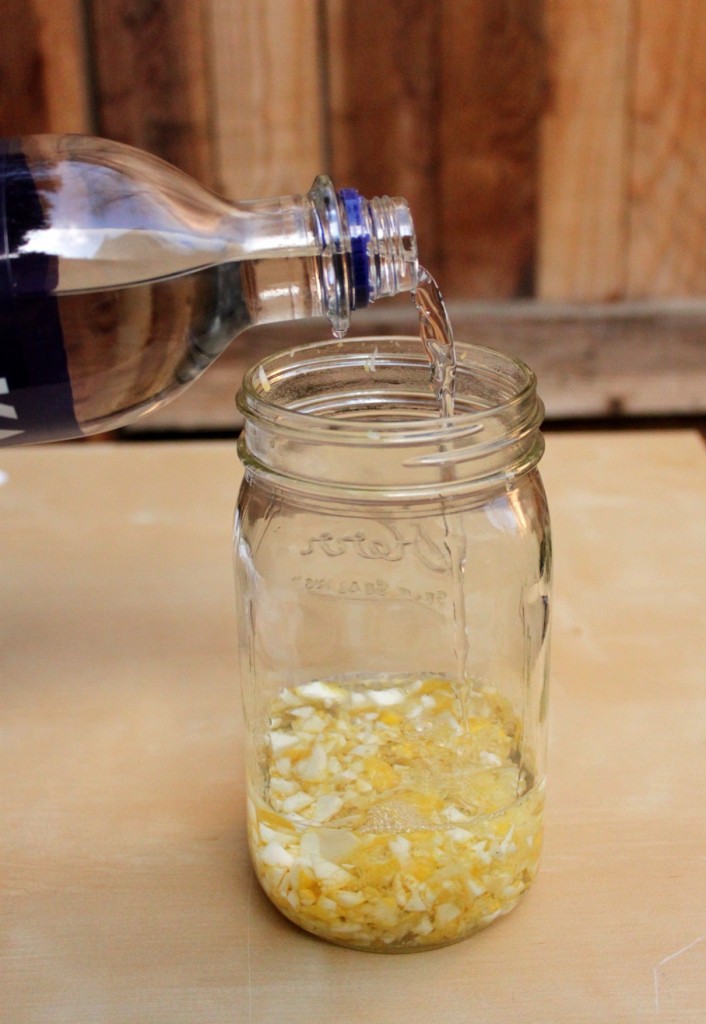 Step 2: Cover zest with vodka. I used Svedka, A Swedish vodka which is 80 proof (I've read you should use 100 proof, but I didn't have time to go find that). I used a wide mouthed large Mason jar, which fit the entire 750ml bottle of vodka perfectly.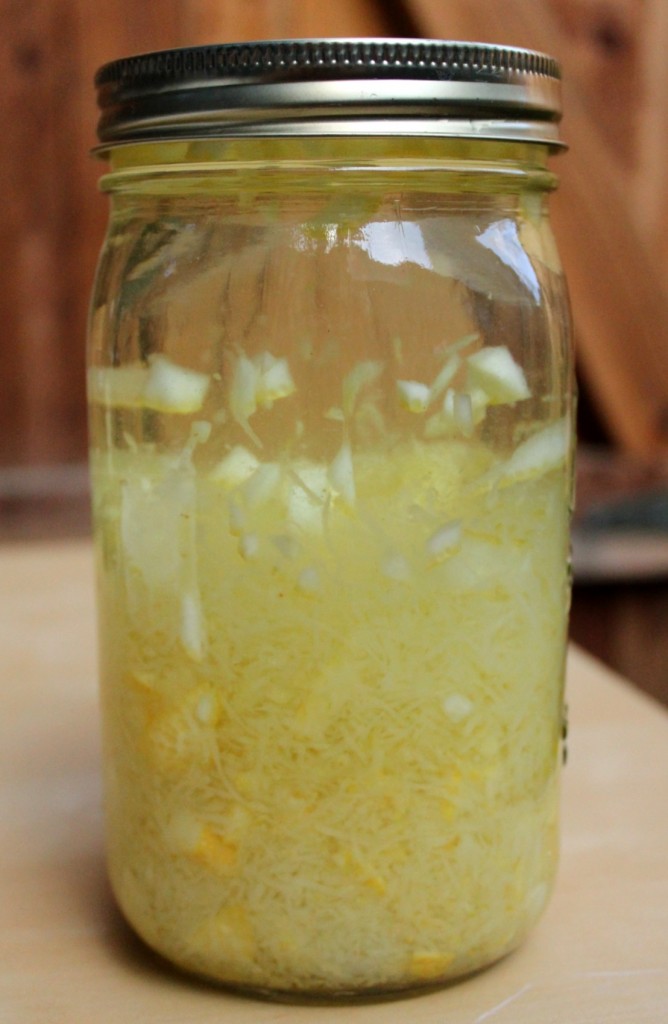 Step 3: Place jar with vodka and Buddha's hand zest into a cool, dark place. Let sit for at least 2 weeks. Come back and we'll talk about the rest of the process in a few weeks…
More recipes you'll love: