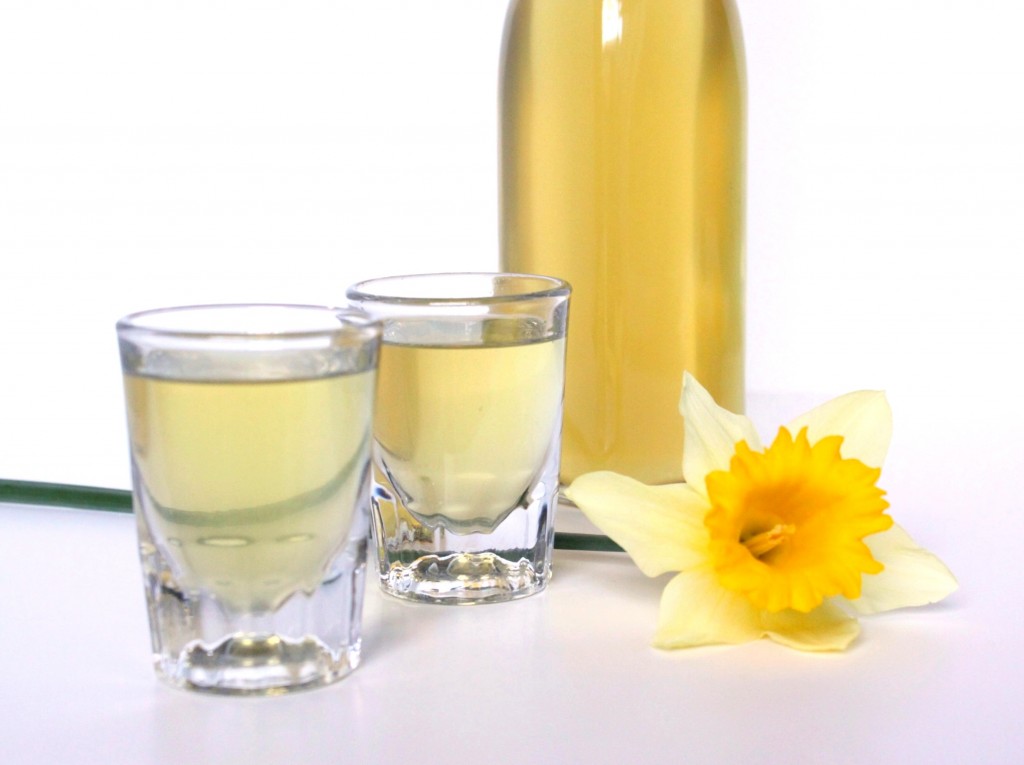 Back in December I found Buddha's hand, a fragrant and oddly shaped citron that is all zest. I grated it up and placed it in a jar filled with a bottle of vodka. It sat in a dark, cool closet for around 7 weeks, when I took it out to find a strongly flavored citron vodka.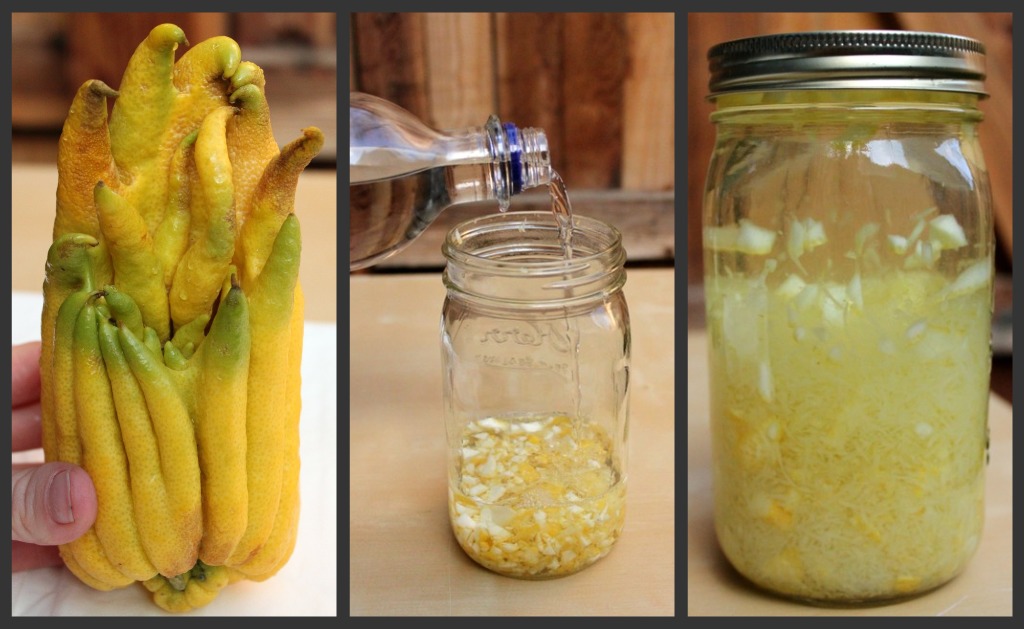 I strained the citron vodka and added some simple syrup to make a refreshing and wonderfully flavored limoncello. It was perfect timing – I made it on the last day of a streak of sunny, spring-like weather in the middle of winter. Daffodils were in bloom and everything was idyllic outside.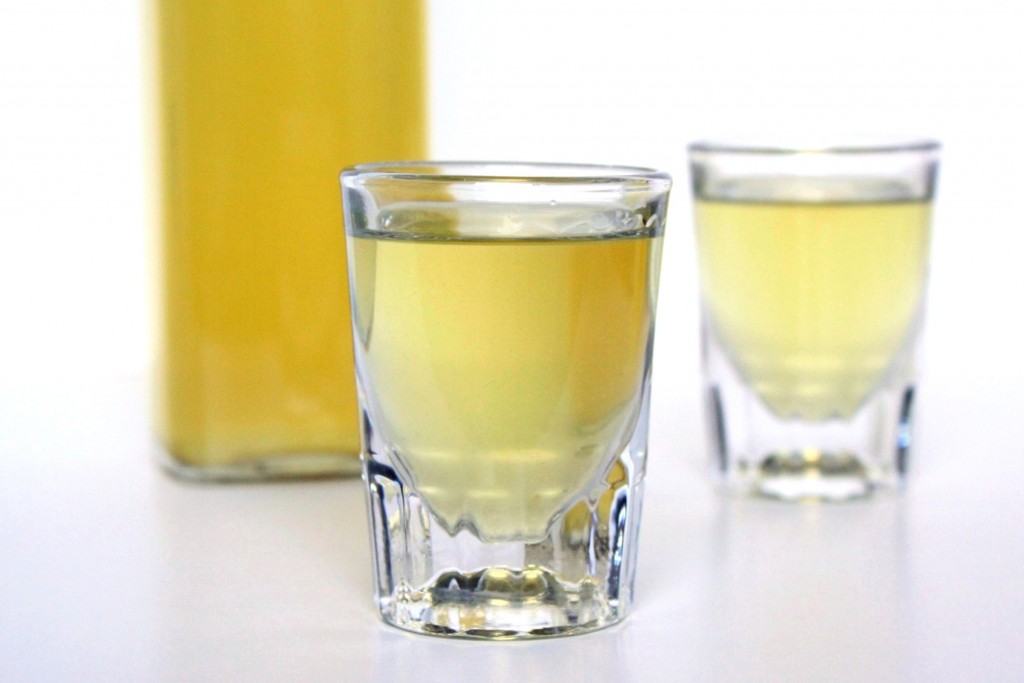 Now I can sip the limoncello while it's dreary and overcast outside and bring a little sunshine to a cold winter day. Limoncello is a a refreshingly bright beverage you make with winter fruits (lemon or Buddha's hand) and pretend it's already spring.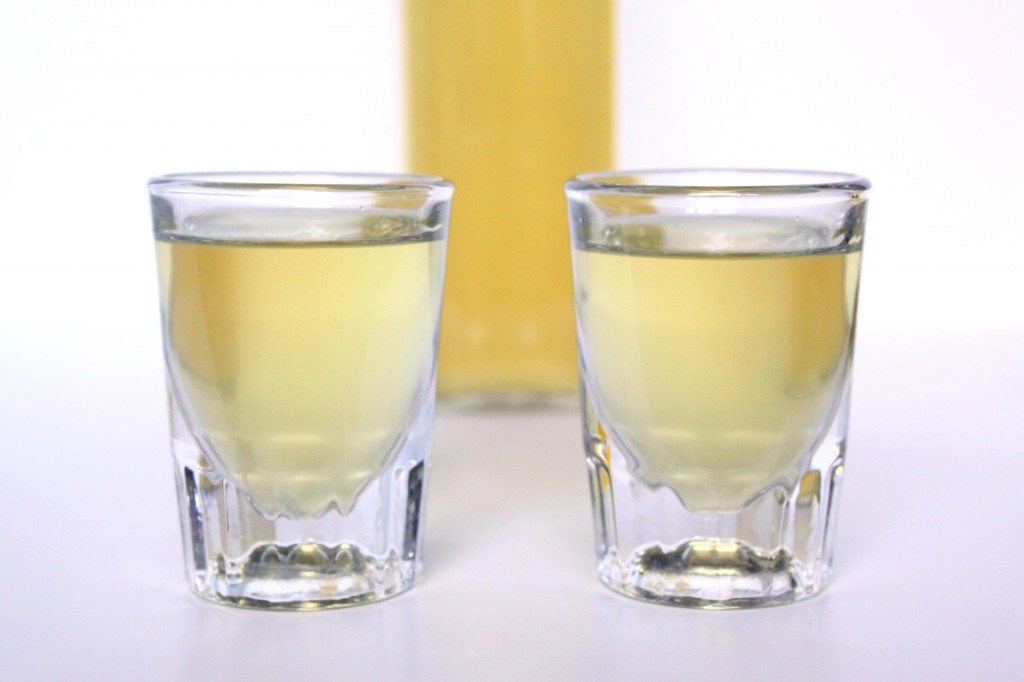 One for you and one for me!
Recipe:
Buddha's Hand Limoncello
See here for how to make citron vodka.
750 ml citron vodka
1 C water
1 C organic sugar
Once your vodka is ready (let infuse for at least 2 weeks), strain at least twice through a sieve. Bring water and sugar to a boil in a small saucepan. Stir until sugar is dissolved, then remove from heat and let cool. Once cool, add a little of the simple syrup at a time to the vodka until it is sweetened to your taste.