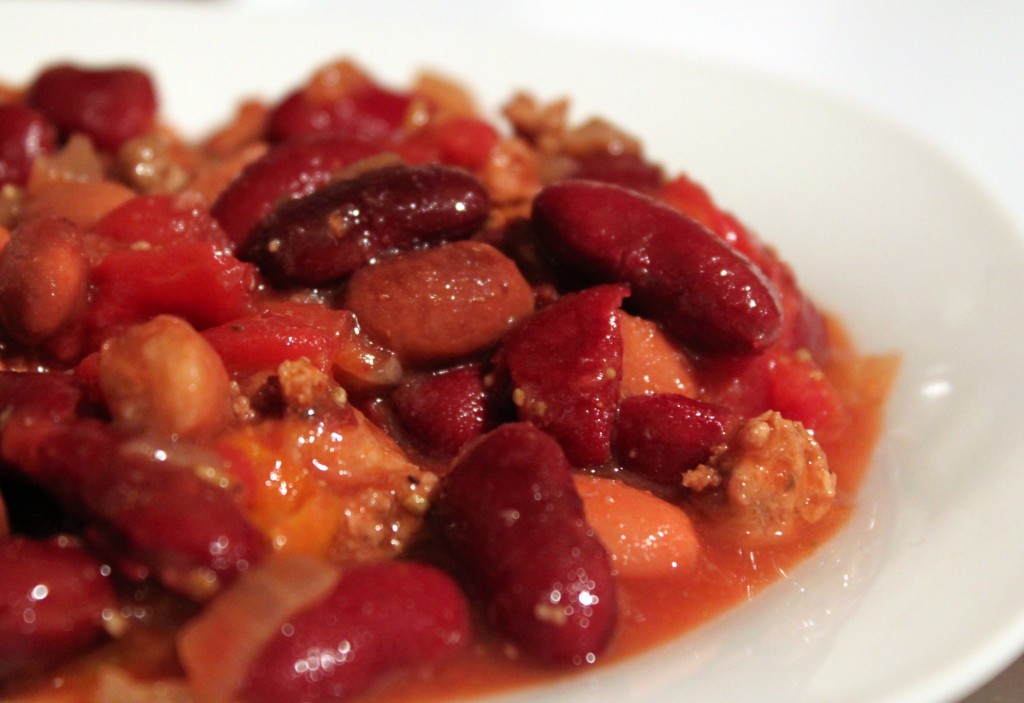 This slow cooker meal was a savior. On top of a long workday, I had to drive an hour each way to pick up Russ from work and got home past dinner time. After a stressful afternoon, it was amazing to have a hot, comforting meal ready when we got home. Otherwise, I'm sure we would have had some unhealthy take-out that night.
The chili was a little more watery than I like, but scooping it out with a slotted spoon did the trick. I served it with some corn bread, which is the perfect side to hearty chili. I didn't have time for homemade and I'm not usually a fan of boxed mixes, but I found this all natural mix that doesn't have any weird chemicals added to it: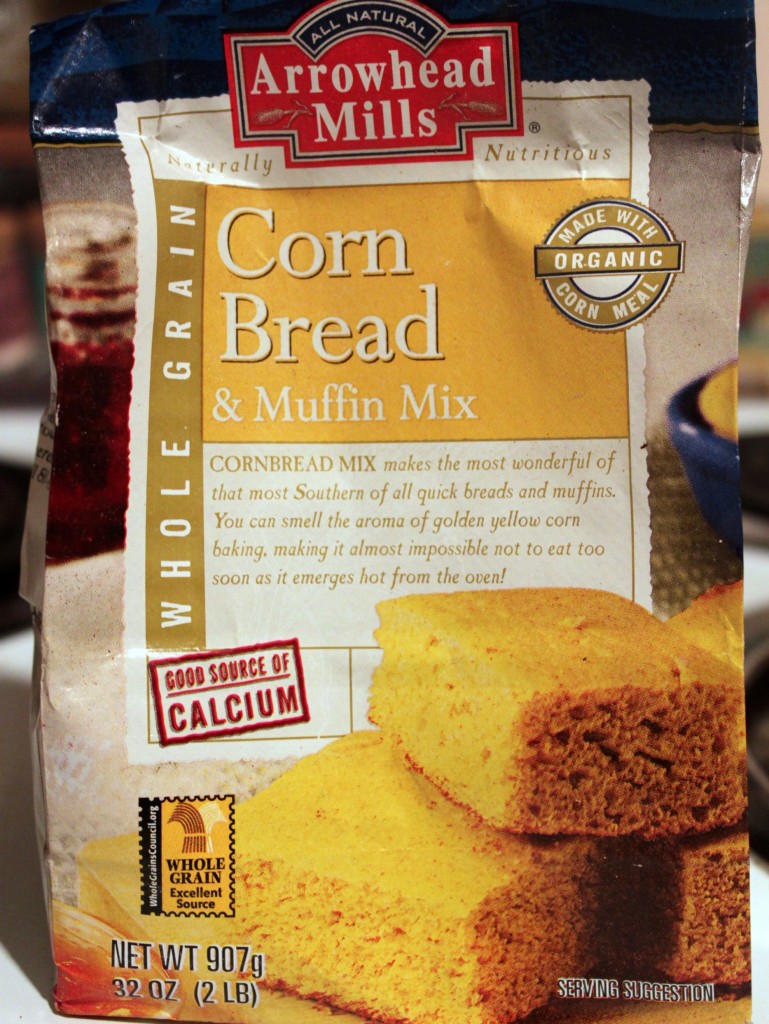 I recommend it! It's really easy and quick to make and tastes great. All you need is a little oil, honey and eggs.
Have you ever had a crock pot meal save the day?
Recipe:
Slow Cooker Turkey Chili
1 medium red onion, chopped
1 bell pepper, chopped
1 T olive oil
1 lb. ground turkey
1 15-oz. can pinto beans, drained and rinsed
2 15-oz. cans kidney beans, drained and rinsed
2 cans diced tomatoes
1 T ground cumin
2 T chili powder
1 t smoked paprika
Salt and pepper to taste
Tortilla chips, shredded cheese and/or sour cream for garnish
In a large skillet, sautee onion and bell pepper in olive oil until onions are soft. Add ground turkey and cook until browned and cooked through, breaking the turkey up with a spatula. Once cooked, place in slow cooker along with remaining ingredients except garnish. Stir to combine and cook on low for 8 hours or high for 3-4 hours. Serve with crushed tortilla chips, cheese and/or sour cream sprinkled on top.