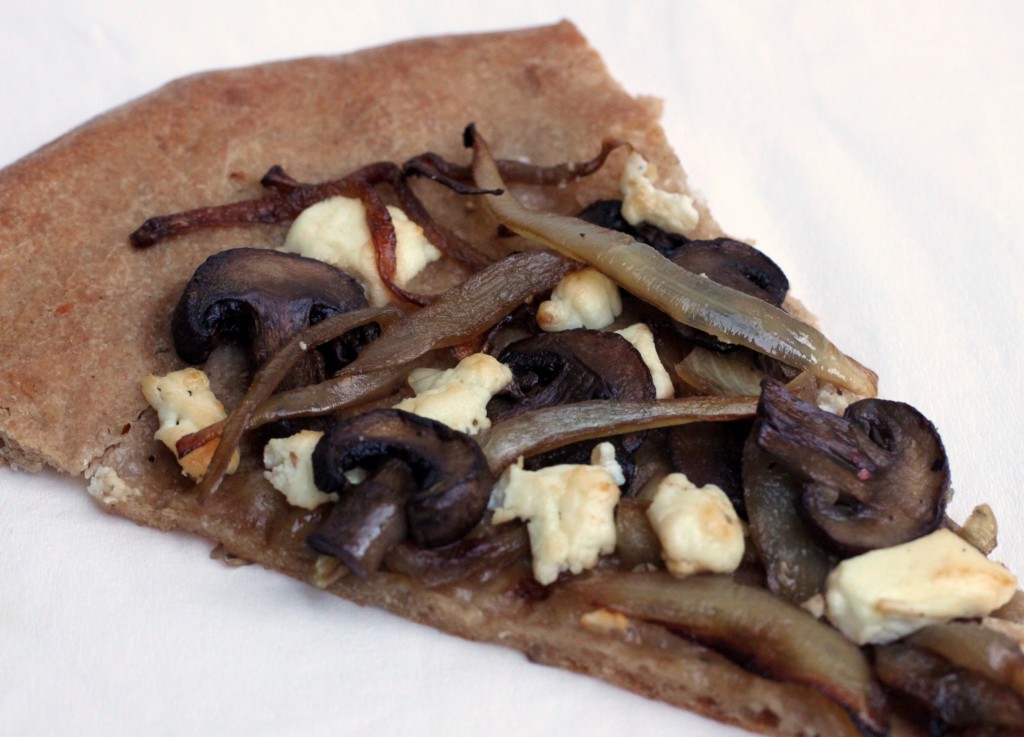 With the start of the new year, one of my goals was to plan meals for the week ahead of time to save money and also ensure I have ingredients on hand for healthy meals. It's been going well so far, and one favorite dinner was a pizza I made last week. I had intended to make homemade whole wheat pizza dough, but sort of forgot/ran out of time (you know how it goes). Instead, I went to Trader Joe's and picked up a bag of premade dough for under $2. They have whole wheat, regular, and some kind of herb flavor (better for bread probably) in the refrigerated section near the produce and other prepared foods. It tasted great and is a steal for that price.
I topped it with goat cheese, mushrooms and caramelized onions and had dinner ready in an hour or so. I made a simple winter salad with blood oranges and a blood orange vinaigrette (recipe coming next week), which was a light and refreshing side to the pizza.
What are your favorite homemade pizza toppings?
Recipe:
Goat Cheese, Caramelized Onion and Mushroom Pizza
1 package of Trader Joe's pizza dough or homemade dough (Smitten Kitchen has a simple recipe)
2-4 T olive oil, divided
1 small yellow onion, peeled and sliced
8 oz. crimini mushrooms, sliced
4 oz. goat cheese
Follow package directions (TJ's dough says to leave it out for 20 minutes before rolling) or recipe.
Caramelize the onions in olive oil (Simply Recipes has a great how-to guide here). Once caramelized, add in the mushrooms and sautee until cooked through.
Preheat oven to 450°F. Roll out pizza dough to desired thickness and place on a lined or oiled baking sheet. Brush with remaining olive oil, then top with caramelized onions, mushrooms and goat cheese. Bake for the specified time from the dough package or recipe (usually till the bottom is golden brown).
More recipes you'll love: