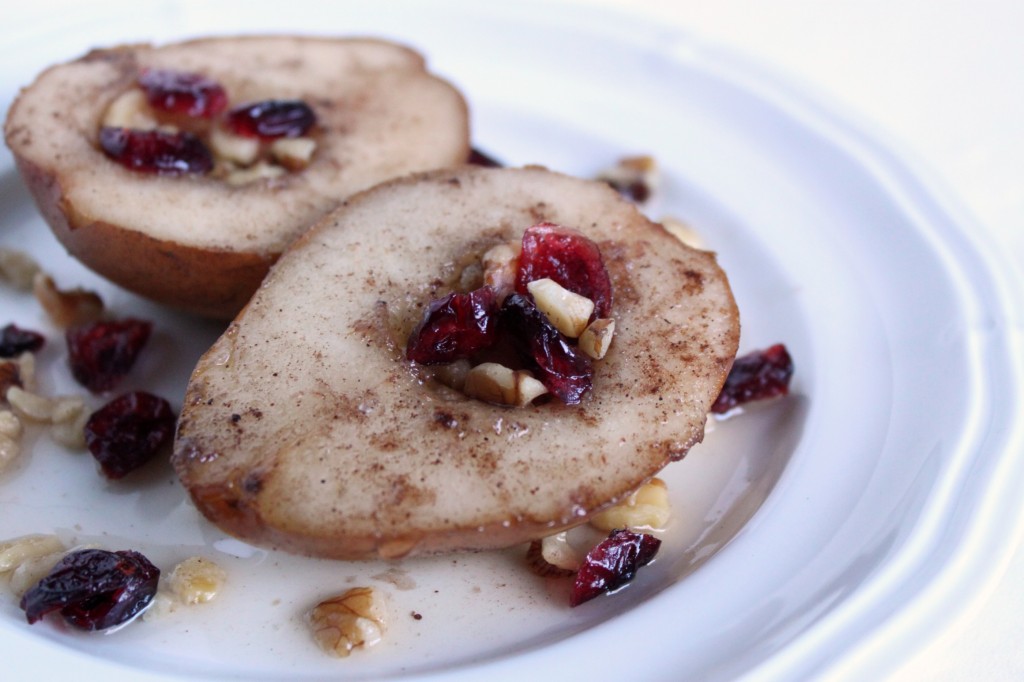 You knew it was coming: a dessert for the slow cooker. I waited until my month without sugar was over to make it a little easier, but I still chose a dessert based on a sweet fruit (and cut the amount of sugar that other similar recipes use).
The pears came out super soft with lots of flavor from the added spices. I was very glad I added the dried cranberries and walnuts, because they not only added additional flavor but also some much needed texture and a nice tang to keep the dish interesting.
I still need to try a more traditional dessert. What desserts have you made in a slow cooker?
Recipe:
Slow Cooker Poached & Stuffed Spiced Pears
Makes 2 servings
2 pears, sliced in half and cored
1 1/2 C water
1 cinnamon stick
1/4 C brown sugar
1 t allspice
1/2 t freshly grated nutmeg
2-3 T chopped walnuts
2-3 T dried cranberries
Place pear halves in slow cooker. Pour water around them and place cinnamon stick in the water. Sprinkle sugar, allspice and nutmeg over pears and water. Place chopped walnuts and dried cranberries into the center of the cranberries. Cook on high for 1 hour or low for 3 hours (until pear are very soft).
Optional: you can cook liquids down to a syrup (you may need to add more sugar for this) for serving.