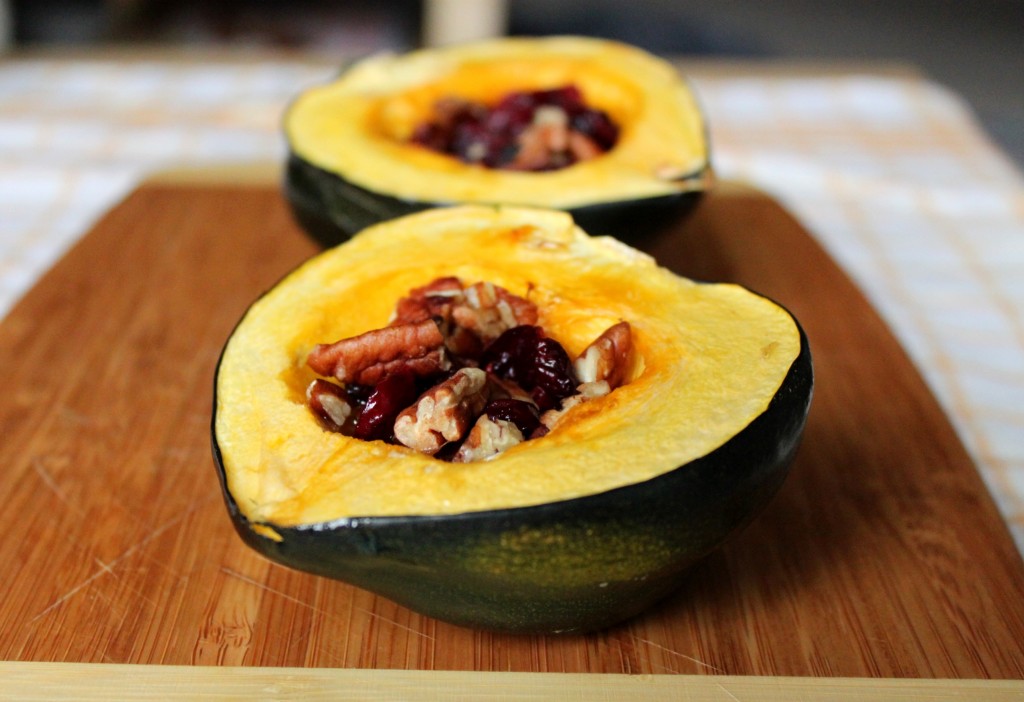 This week's slow cooker recipe is very simple and easy, but reminded me how good acorn squash can be! The soft, slightly sweet acorn squash pairs well with a splash of maple syrup, crunchy pecans and chewy dried cranberries. Depending on the size of your squash, you can feed 2-4 people (or more if you can fit more than 1 squash in your slow cooker) this delicious side dish from your Crock Pot.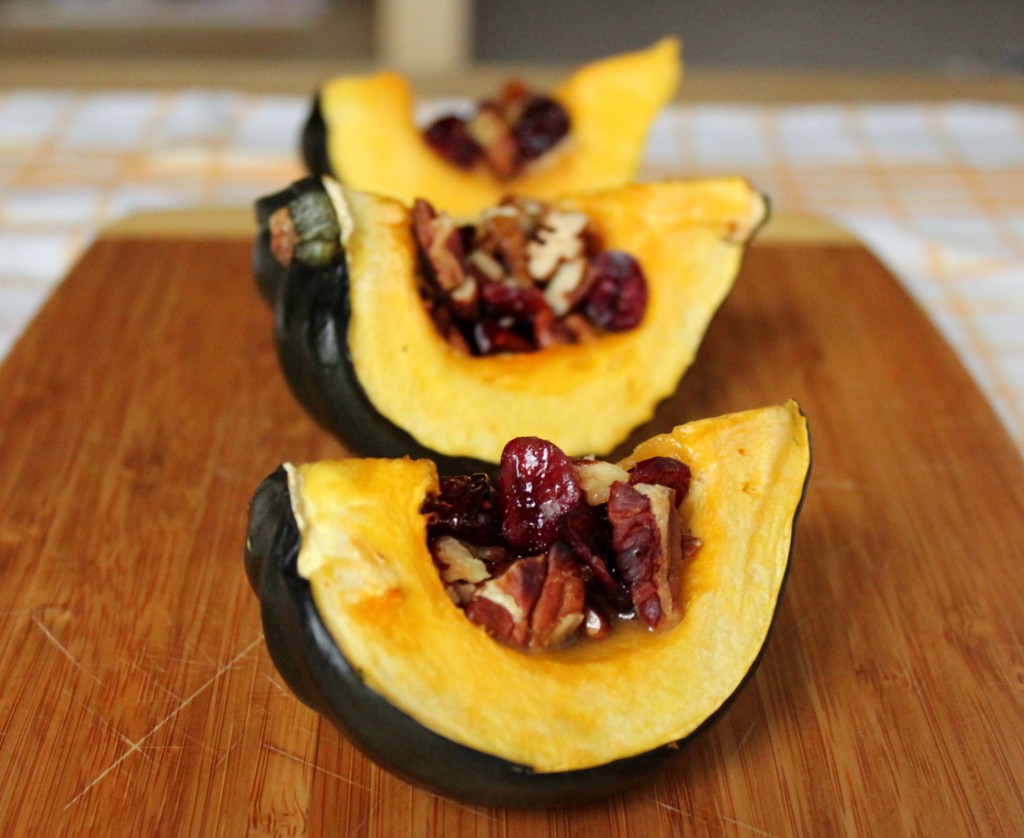 This is a great recipe if your oven is in use cooking a main dish or dessert. Since it can take several hours to cook, you can also get this prepared and out of the way early, which can be especially helpful if you have guests over for dinner.
Recipe:
Stuffed Acorn Squash
Makes 2-4 side dish servings
1 acorn squash
1 T maple syrup
1 T butter, melted
1/8 C pecans or walnuts, chopped
1/8 C dried cranberries
Pinch of salt
Cut squash in half and remove seeds and stringy pulp from middle. Place cut side up in slow cooker. Combine remaining ingredients and spoon into center of each half. Cook for 5-6 hours on low or until squash is tender.