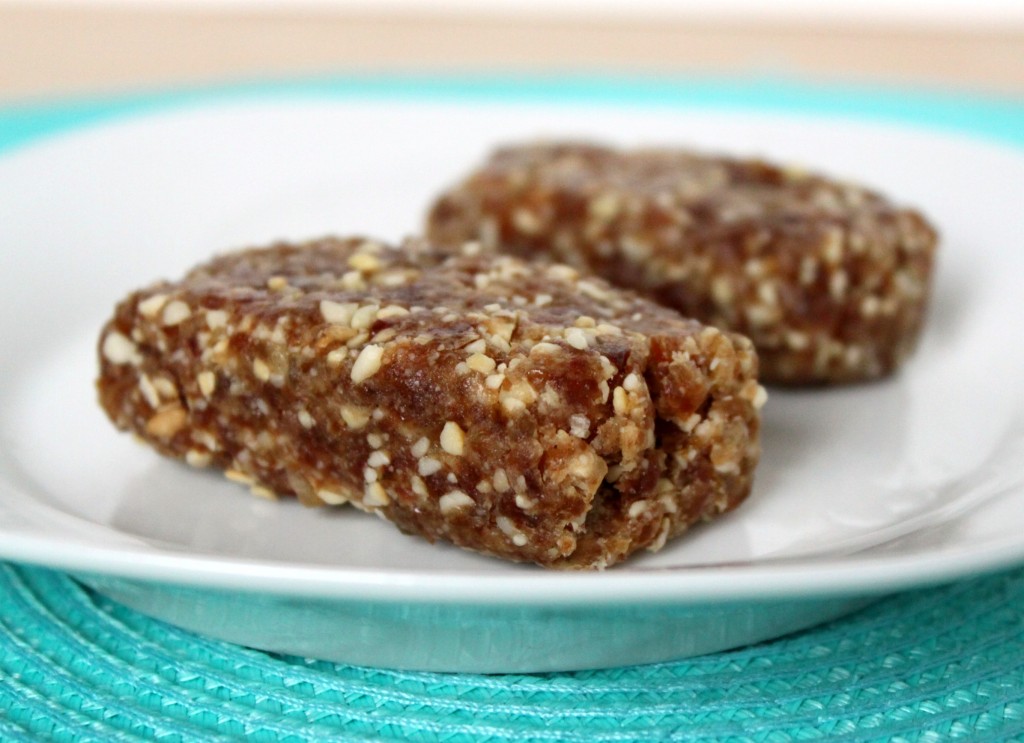 Have you ever had a Larabar? They're the most simple and straightforward energy bar I've ever seen. The ingredient list is very short, from 2-9 ingredients and all whole foods – namely dates and nuts plus spices or fruits. They have fun flavors like peanut butter cookie (dates, peanuts and salt) and banana bread (almonds, dates, unsweetened bananas). They also claim to be raw, vegan, gluten free, dairy free, soy free, non-GMO, and kosher. Sounds too good to be true, right? Well, they're pretty awesome but also pretty expensive (over $1/bar).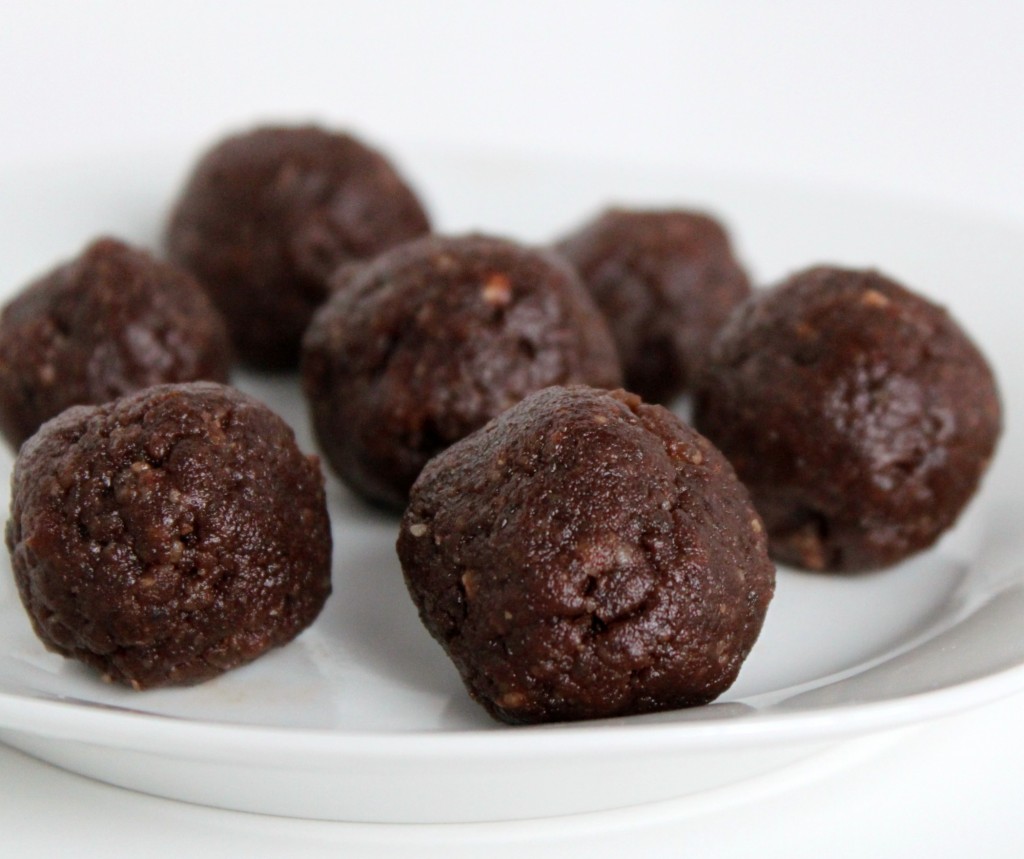 Luckily, it's incredibly easy to make them at home, and you can make them into any size, shape or flavor you want. I tried making cashew cookie and a chocolate/walnut combination and they were actually a bit richer than the store-bought bars. The possible combinations of dried fruits and nuts is almost endless!
What flavor of Larabar would you like to recreate?
Recipe:
Cashew Cookie Larabars
3/4 C dates, pitted and roughly chopped
1/2 C cashews
Pinch of salt (optional)
Process dates in food processor until finely chopped. Place in a medium bowl. Process cashews in food processor until finely chopped, then add to processed dates. Add salt and mix together with your hands until throughly combined. Then mash the mixture together and form into desired shapes. (If mixture is too crumbly, try applying more pressure. If still too crumbly, add more processed dates.)
Chocolate Larabars
1/2 C dates, pitted and roughly chopped
1/2 C walnuts, chopped
1 to 1 1/2 t cocoa powder (to taste – too much and the bars aren't sweet at all)
1/8 t vanilla extract
Place chopped dates and walnuts in food processor. Pulse a few times until pieces are fairly small, then add cocoa powder and vanilla and process until throughly combined. Use your hands or place mixture into saran wrap to shape into bars or other shapes.