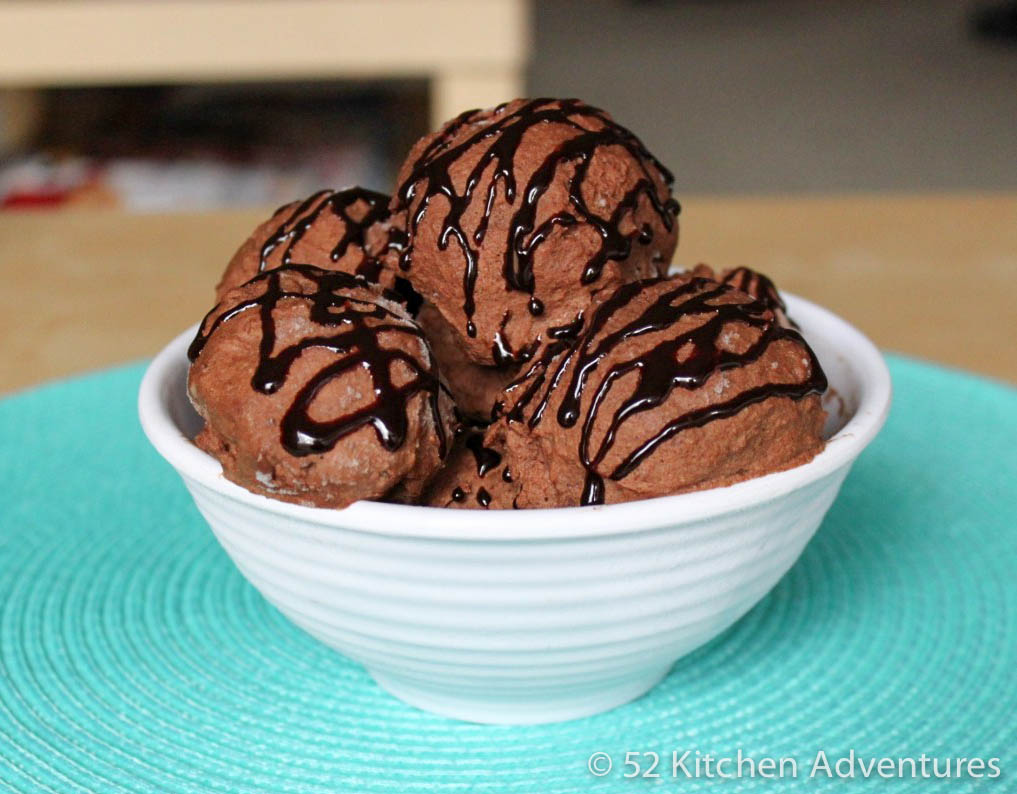 This is by far the easiest and healthiest ice cream ever. Except, it's not technically ice cream, since there's no dairy in it. This is a vegan and sugar free ice cream, which I know sounds pretty horrific. But it's not! The key to this ice cream is a magical fruit: banana. When you freeze a banana and blend it, it turns into a creamy texture not unlike frozen yogurt. Add some cocoa powder and *voila!* you have chocolate ice cream. (I find that the cocoa powder masks most of the banana taste if you're a banana hater.)
Depending on how ripe your bananas are, you can make it sweeter by adding honey (not necessary with ripe bananas). It's a great way to use up over ripe bananas if you don't want to make a whole banana bread. Plus, apparently bananas are filled with a starch that will keep you full longer so they're a great snack choice.
I've tried this ice cream with chocolate and peanut butter so far. What ingredients would you add to it?
Recipe:
Two Ingredient Chocolate Ice Cream
Makes 1 serving
1 banana, peeled and sliced
1 T unsweetened cocoa powder
Optional ingredients:
1 T honey
Peanut butter
Anything else you can think of!
Place banana slices in the freezer for around 45-60 minutes (depending on how thinly you slice them). Once frozen, place in blender or food processor with remaining ingredients. Blend until thoroughly combined and mixture is the texture of frozen yogurt. Serve immediately.
If you make too much, you can store this in an airtight container in the freezer. Before eating, let it sit out for a bit to thaw, otherwise you'll find it's too hard to eat.