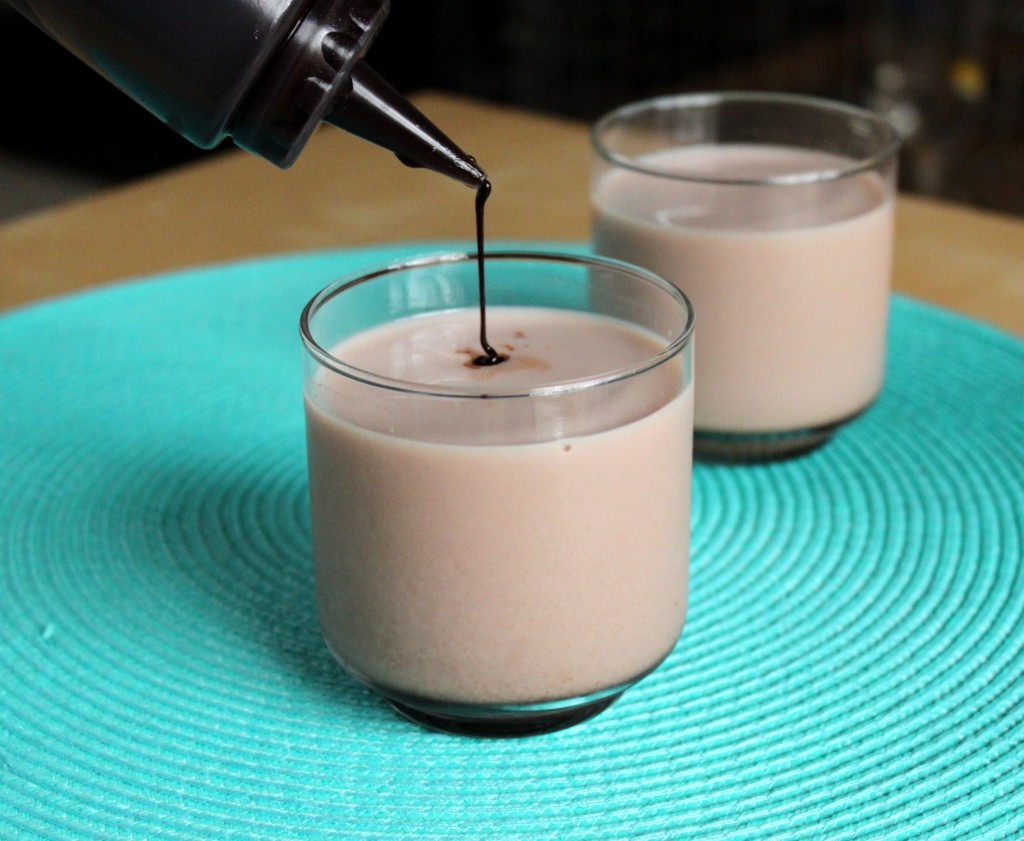 I'm one of those annoying people at the grocery store that pauses in the aisle to read the ingredients lists and nutritional facts of everything (I do get out of other people's way though). When I was shopping for some St. Patrick's Day recipes, I discovered something sad but unsurprising: all chocolate syrups were basically high fructose corn syrup, sugar and preservatives with a bit of chocolate thrown in. I knew that even if I bought a bottle and used a tablespoon in one recipe, I wouldn't really want to eat the rest and it would go to waste. There had to be an alternative, I thought.  So I left the store empty-handed.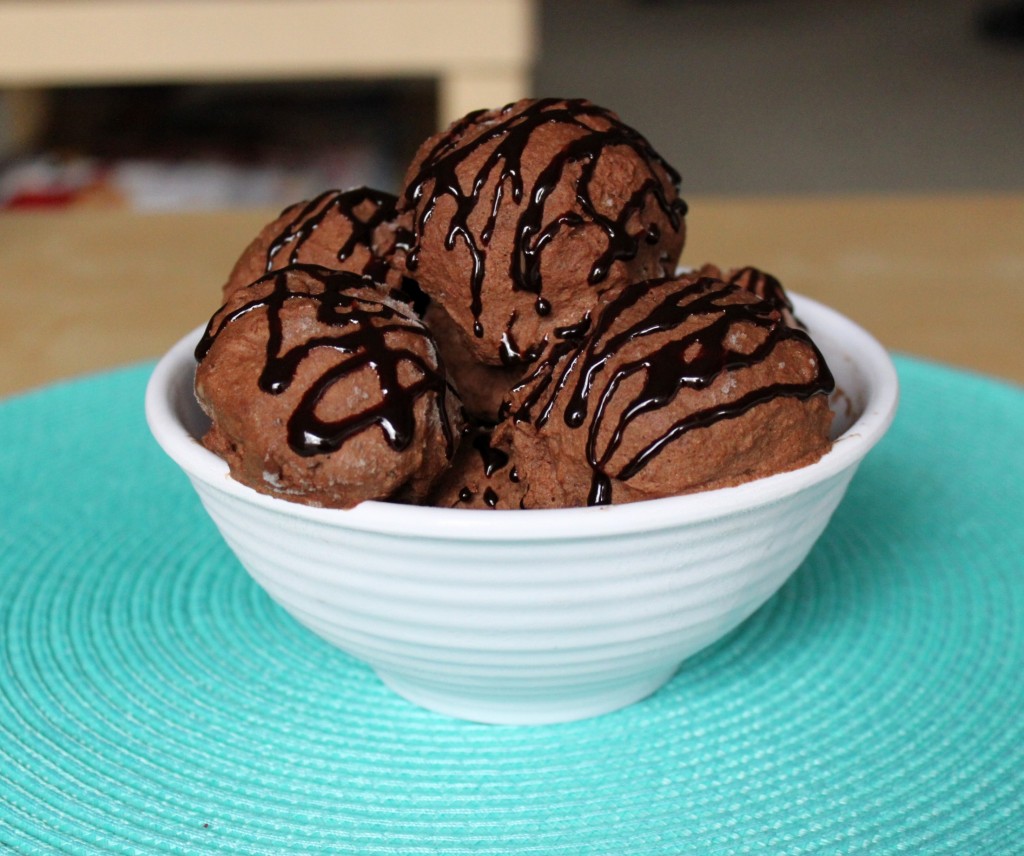 When I got home I Googled "homemade chocolate syrup" and discovered that not only could you make chocolate syrup, it's incredibly easy and fast too. It's also much richer and has a more intense chocolate taste than Hershey's syrup. Next time you want to make an incredible sundae or chocolate milk, try out some homemade chocolate syrup!
I've got a surprise recipe coming up tomorrow using chocolate syrup (another surprsing "I can make that from scratch?" recipe). What else should I use my homemade chocolate syrup for?
P.S. Looking for more recipes like this? Check out my recipe index of "homemade junk food" recipes for all-natural versions of your favorite store-bought junk foods.
To make chocolate milk, add 1 tablespoon of chocolate sauce to a cup of milk and stir until combined.
Ingredients
1 1/4 cup organic sugar
1 cup unsweetened cocoa powder
1 cup water
1/4 teaspoon salt
2 teaspoon vanilla extract
Instructions
In a medium saucepan, whisk together sugar and cocoa powder until most of the lumps are gone.
Add water and salt and cook over medium heat, stirring frequently.
Bring to a boil and cook for a few minutes, until thickened, continuing to stir frequently.
Remove from heat and let cool for 5 minutes, then add vanilla extract.
Store in an air tight container in the fridge and enjoy within 2-4 weeks.
http://www.52kitchenadventures.com/2011/03/08/homemade-chocolate-syrup/