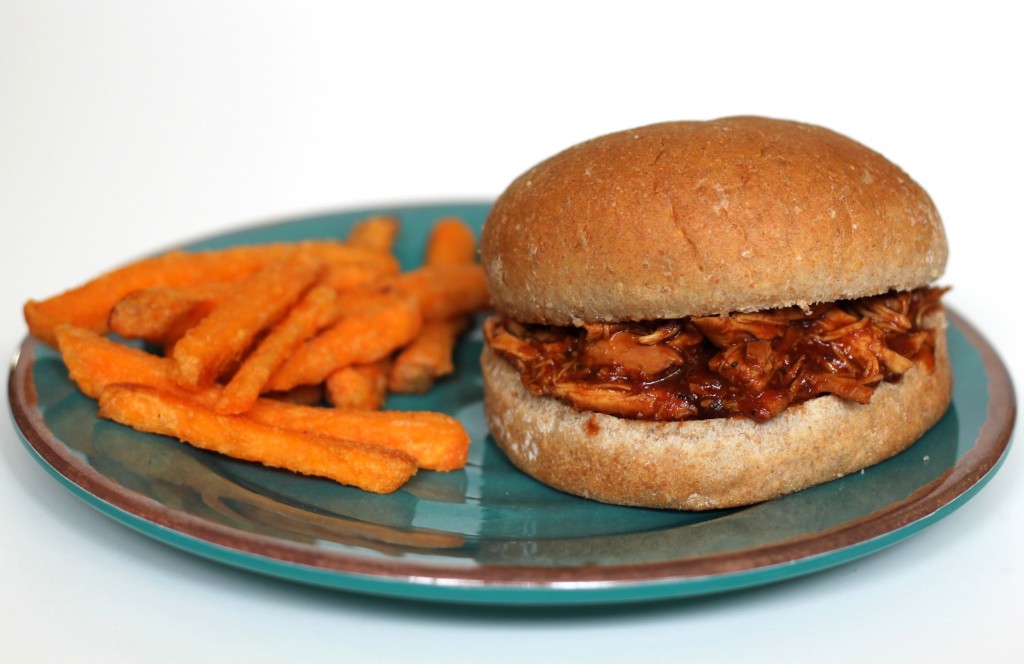 I don't know about you, but once the weather started warming up I kept thinking about barbequing. Instead of getting out the grill, I pulled out my slow cooker and made BBQ pulled chicken. Along with some frozen sweet potato fries (or maybe a salad or raw vegetables if you're craving something healthy), this was definitely a quick and easy meal for a busy day.
In fact, I think this has to be the easiest Crock Pot dinner I've done so far. Put seasoned chicken in the slow cooker, cover with BBQ sauce, and leave. Come back hours later to moist and flavorful meat, ready to be plopped onto a bun. Add some sliced onions in at the beginning for more flavor, or make your own BBQ sauce if you have time. On a hectic day, follow this recipe and you'll be happy to have a delicious dinner waiting for you when you get home.
Recipe:
Slow Cooker BBQ Pulled Chicken
Makes around 4 servings
1 lb. boneless, skinless chicken breast
1 bottle of your favorite BBQ sauce
Lightly coat your Crock Pot with non-stick spray. Season chicken with salt and pepper, then place at the bottom. Top with BBQ sauce. Cook on low for 6-8 hours. Remove cooked chicken from slow cooker and shred with fork. Place shredded meat back into slow cooker, coating it with remaining BBQ sauce. Serve immediately.