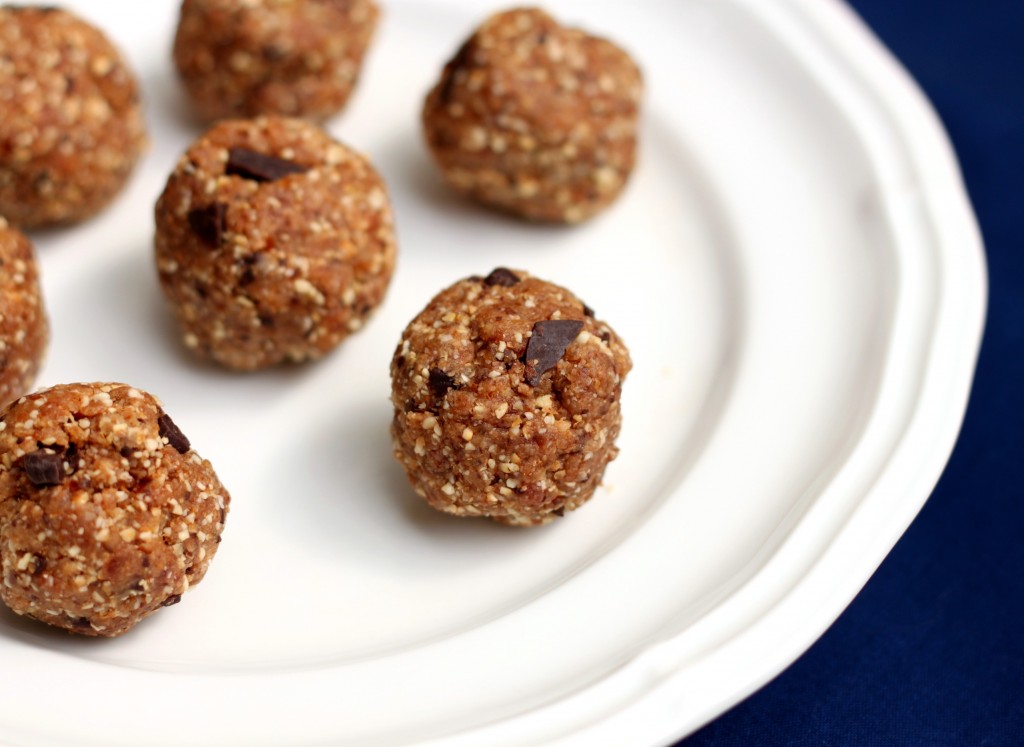 Guys, I have a confession to make.
It's nothing terrible. I pay my taxes, I open doors for others, I strive to be a good and upstanding citizen.
But I have this issue with reading recipes. I tend to skim them quickly and make snap decisions about making them. This becomes an issue when my kitchen is only stocked with a mostly empty bag of chocolate chips or no coconut milk whatsoever. Because halfway through the recipe, when I suddenly realize that I'm out of a key ingredient, I have to run to the store or make up some crazy substitution. I've had this happen more than once in one recipe.
It's an even bigger problem when I don't read through to the end and think I'm making something to eat that will actually take several hours to set.
It's even worse when I leave my laptop in one room and go to the kitchen without the recipe on hand. I can remember how much maple syrup goes in these cookie dough balls, right? Wrong.
Anyway, this is my long winded way of saying that I was really excited to find a healthy-sounding recipe over at Oh She Glows for cookie dough balls. Healthy + cookie dough? That could end wars, people. So it turns out these aren't exactly like cookie dough. Which is really obvious once you read the ingredients, but I was so blinded by the idea of healthy cookie dough that I dove in head first. And then put in the wrong amounts of several ingredients. When the dough didn't come together, I was really confused, but I eventually made it work.
Below you'll find my unintentionally adapted version of her recipe, which actually uses less sweetener than the original but tastes great. These cookie dough balls remind me a lot of cashew cookie Larabars, although they have fewer dates and more whole grains added in. They're salty and sweet at the same time, and are a very satisfying and filling snack. They may not be quite as indulgent as eating raw cookie dough, but I really enjoyed them and they're so much better for you!
Tell me – do you read recipes all the way through before you start cooking?
Recipe:
Healthy Cookie Dough Balls
Adapted from Oh She Glows
2/3 C cashews
1/2 C + 1 T regular oats
2/3 C whole wheat flour
1 t kosher salt
5 pitted medjool dates, chopped
1 t vanilla extract
6 t pure maple syrup
3-4 T chocolate, chopped (or mini chocolate chips)
Blend the cashews and oats in a food processor until they turn into crumbs like this: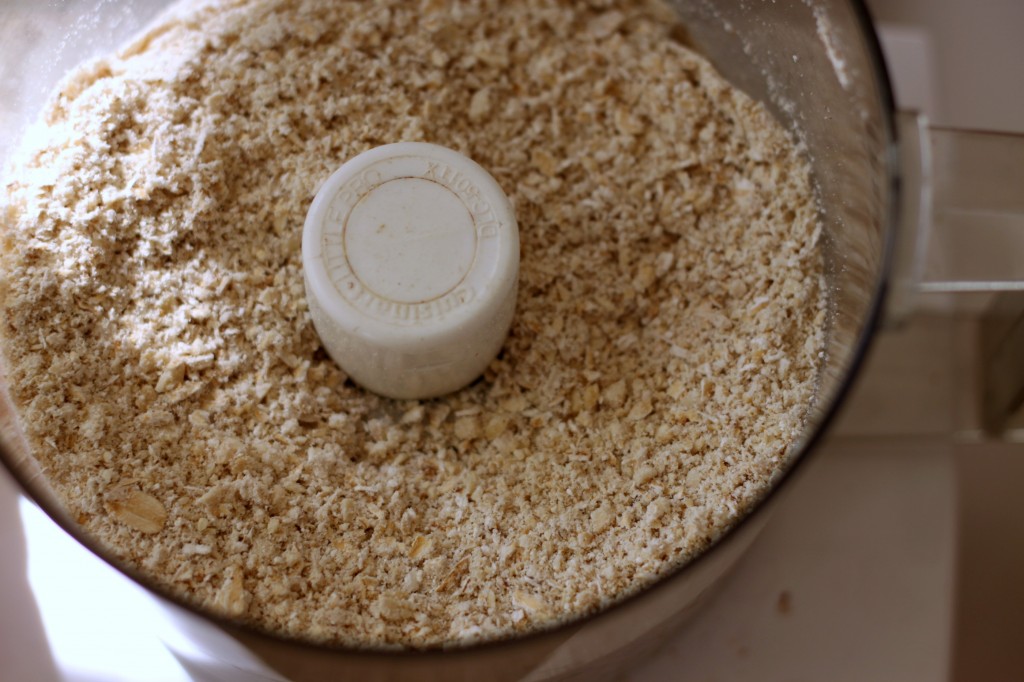 Add in flour, salt, and dates, then process until the mixture is a fine crumb again. Add in vanilla and maple syrup, then process until the mixture either binds together in a ball or you can form it into balls with your hands. If the mixture is too crumbly, add more maple syrup. Mine looked like this when I was done: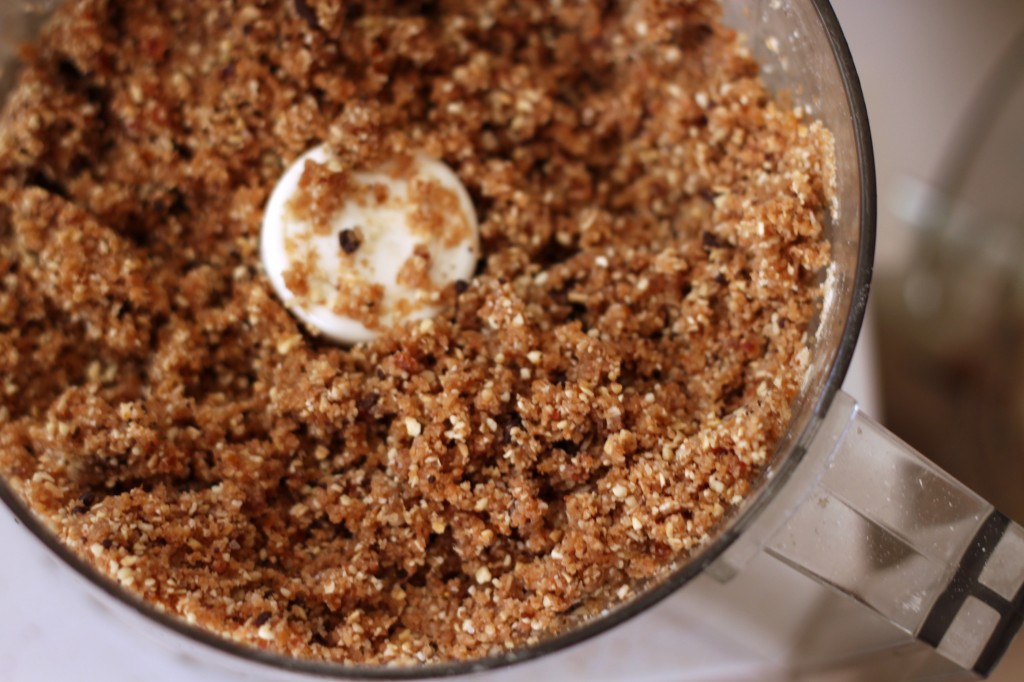 Place mixture into a large bowl and mix in the chocolate. Roll dough into balls (or other preferred shape). Store in the refrigerator.