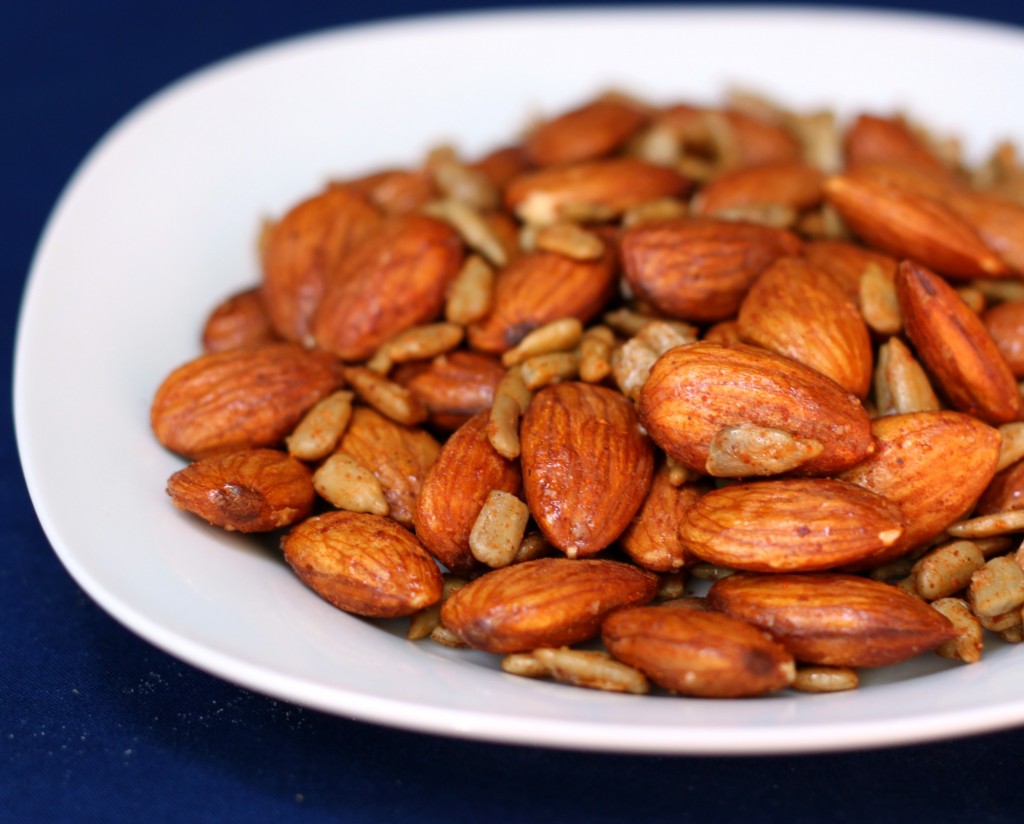 Plain nuts bore me, but I find that flavored nuts are the perfect answer for an enjoyable, filling and healthy snack. This simple slow cooker recipe roasts nuts and seeds, plus gives them a hint of sweetness from maple syrup and a whisper of heat from cayenne pepper. You can customize it to your heart's content – use your favorite nuts and/or seeds, add as much heat as you can handle, or add other favorite spices. Try them with sugar and cinnamon for a sweeter version, or cayenne and curry powder for a more savory flavor.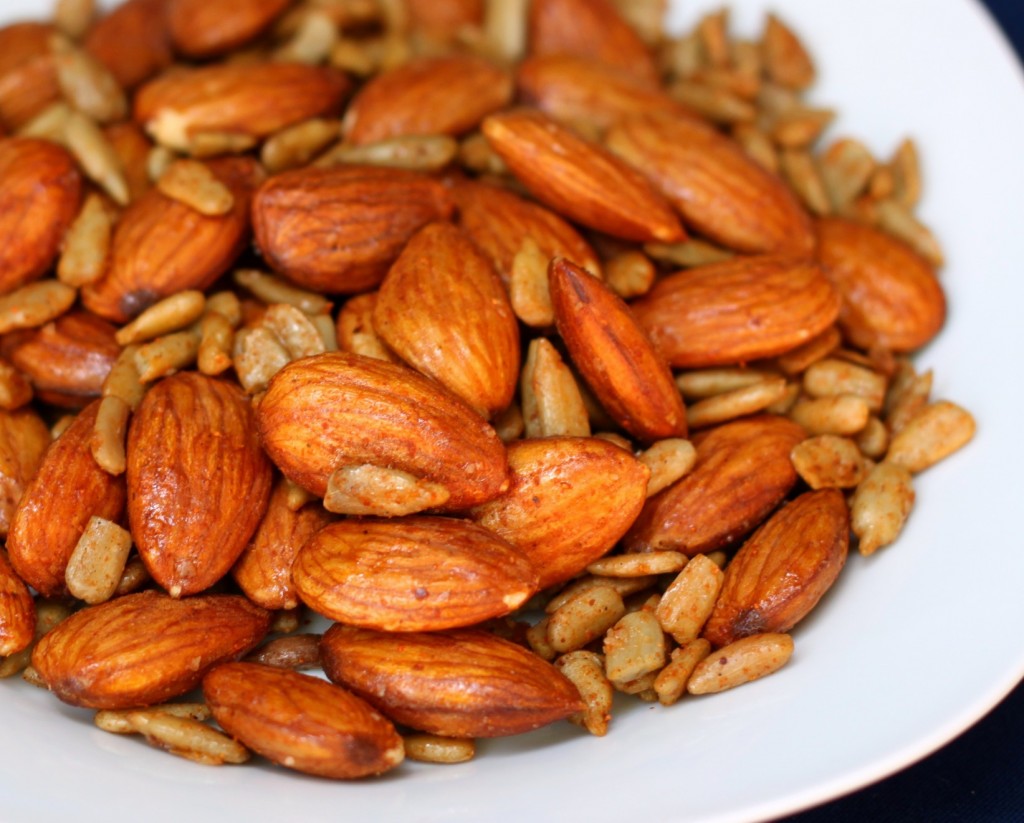 Similar to last week's slow cooker play dough recipe, these spicy roasted nuts require occasional stirring. While this isn't one of those Crock Pot recipes that you can leave for 8 hours, it's an easy way to make your own flavored nuts to snack on for weeks to come. If you have a large slow cooker, you can easily double or even triple this recipe (I used a 3.5 quart and had room for a little more).
What's your favorite healthy snack?
Recipe:
Slow Cooker Sweet & Spicy Nuts
2 C raw nuts
1/2 C raw seeds
1 T maple syrup
1/2 t kosher salt
1/4-1/2 t cayenne pepper
Coat inside of slow cooker with non-stick spray. Place all ingredients inside, stirring to evenly coat nuts and seeds. Cover and cook on high for 15 minutes. Stir and reduce heat to low. Cook uncovered for 1 1/2-2 hours, stirring every 20-30 minutes, until nuts are coated with glaze.