Special thanks to Cindy and Julia, 2 awesome women with lots of canning experience. They walked me through the process, giving me lots of tips to pass along to you, plus some delicious jam and zucchini bread to take home.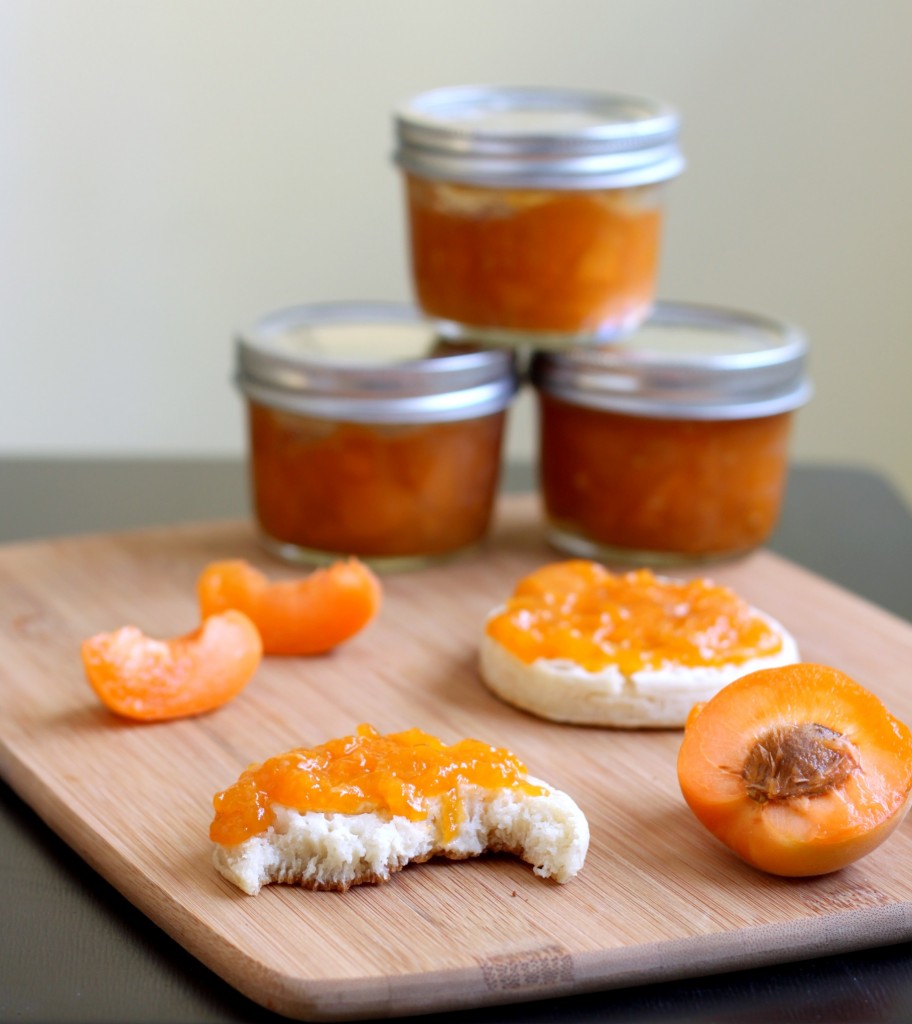 This post is dedicated to all of you out there who are intimated by canning. Every time I've posted a recipe for something that can be canned, I get comments from readers who are scared to try it. Today we're going to work our way through your fears in a step by step photo tutorial. At the end of this, you'll be able to can jam like a pro!
(Do you need supplies to get started? Go to the bottom of this post to enter to win a canning kit!)
You will need:

Fruit, pectin, lemon juice (depending on the recipe)
Jars, rings, and new lids (you can reuse jars and rings but never lids – you can buy them separately and they're cheap)*
2 big stock pots or canning pots (try looking at thrift stores and garage sales)
Ladle and large spoon for mixing jam
Thick towels to place underneath hot jars
Optional tools that make canning much easier: funnel, jar tongs, rack, magnetic lid lifter (you can get these at discount stores like Walmart or Target)
*Tip from Cindy: when you give away jam, keep the ring and give it with just the lid sealed on top. The rings are more expensive than the lids and you can reuse them. That's why women in the past gave away canned foods with fabric on top – to make jars without rings look nicer! Also, jars themselves are expensive, so it's good canning etiquette to give them back when you're done.
Step 1: Get lots of fruit and wash it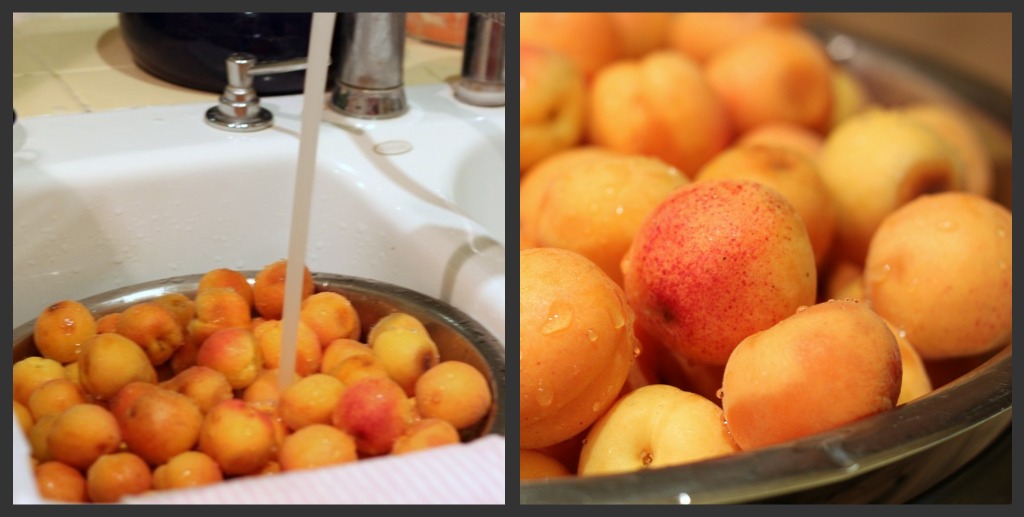 If you have a fruit tree, you're all set. Otherwise, hit up a u-pick farm, the farmer's market, or your local grocery store and get some fruit.
We had a huge box of very ripe organic apricots to work with and decided to make jam. If your apricots (or other fruit) is in really good condition, you can process it whole or halved, and then have summer fruit to enjoy in the dead of winter.
Step 2: Sanitize jars and canning tools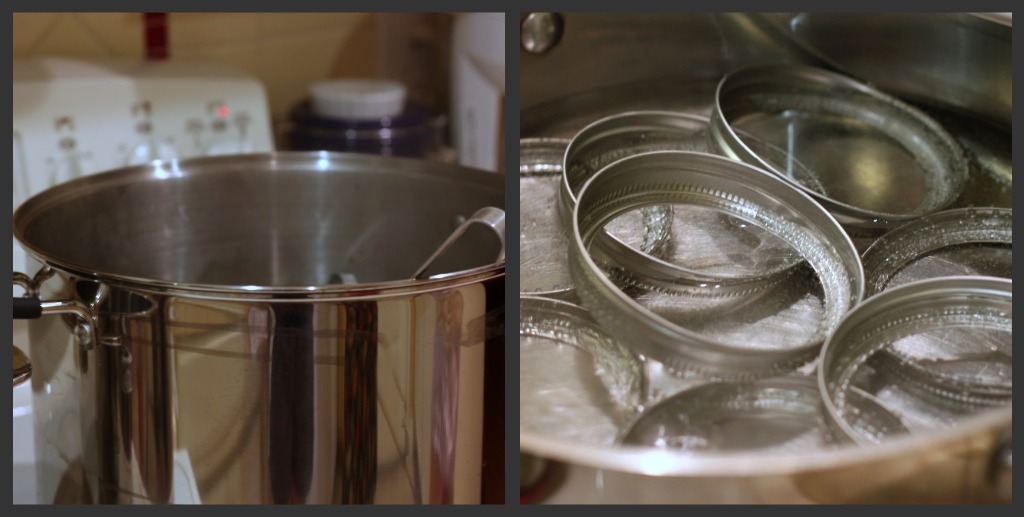 Place jars, rings, funnel, ladle, and any other tools you'll be using in a large stockpot. Cover with water and bring to a boil for 10 minutes. Alternative methods are sanitizing in a dishwasher or in an oven at 250°F for 30 minutes.
Step 3: Prepare calcium water (if using Pomona's Universal Pectin)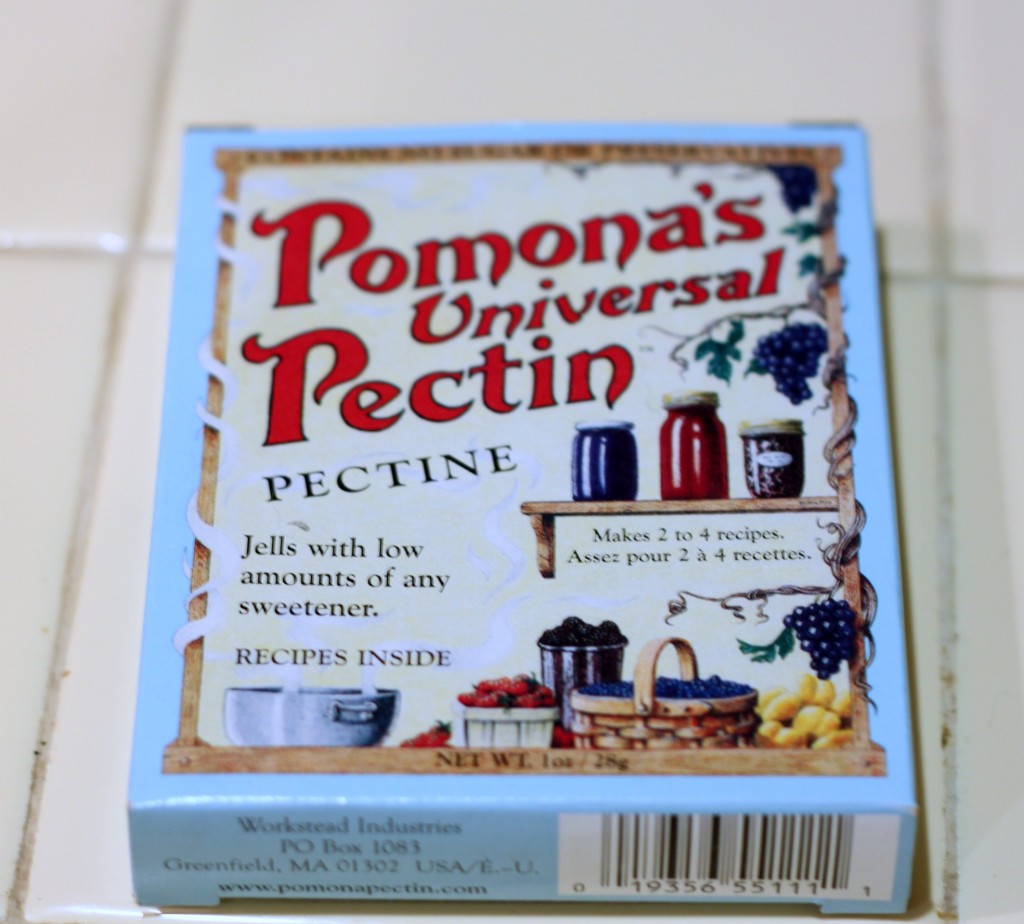 Here is a great tip from Cindy: the pectin pictured above, Pomona's Universal Pectin, is 100% pure citrus pectin (i.e. made from citrus peels, not animal products). It's a good choice if you are making jam for anyone who is vegetarian or vegan. It comes with calcium, which helps activate the pectin. You can find it in natural food stores, food co-ops, canning supply stores and farm stands.
Add 1/2 teaspoon of calcium to 1/2 cup of water in a clean jar. Set aside until later.
The following recipe comes from the pectin package – each pectin will be different and I recommend following the recipes that come attached to yours. You can use the general process shown here of course.

Step 4: Remove pits, slice and mash apricots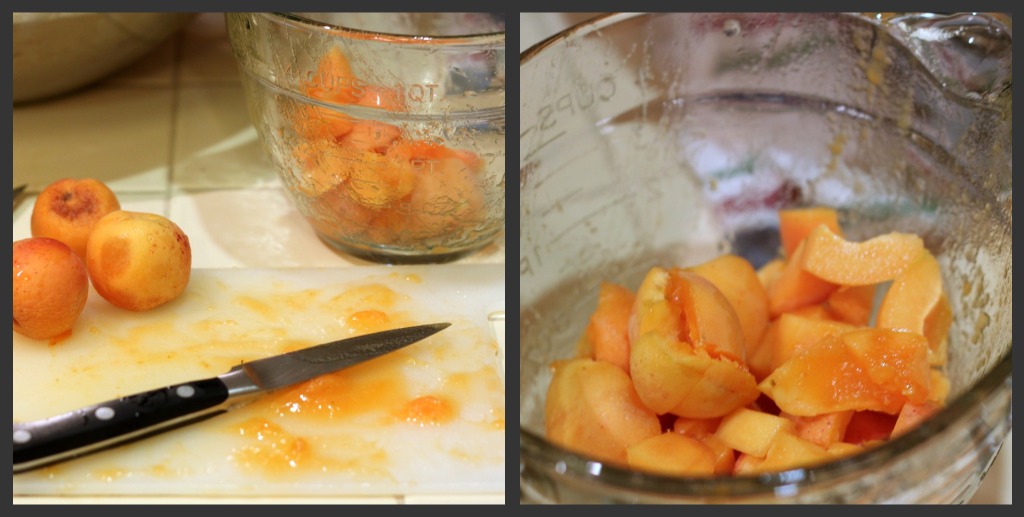 Prep the apricots by removing pits and slicing them. Put them in a big measuring cup or bowl and mash slightly. Measure as you go and add apricots to a big stockpot.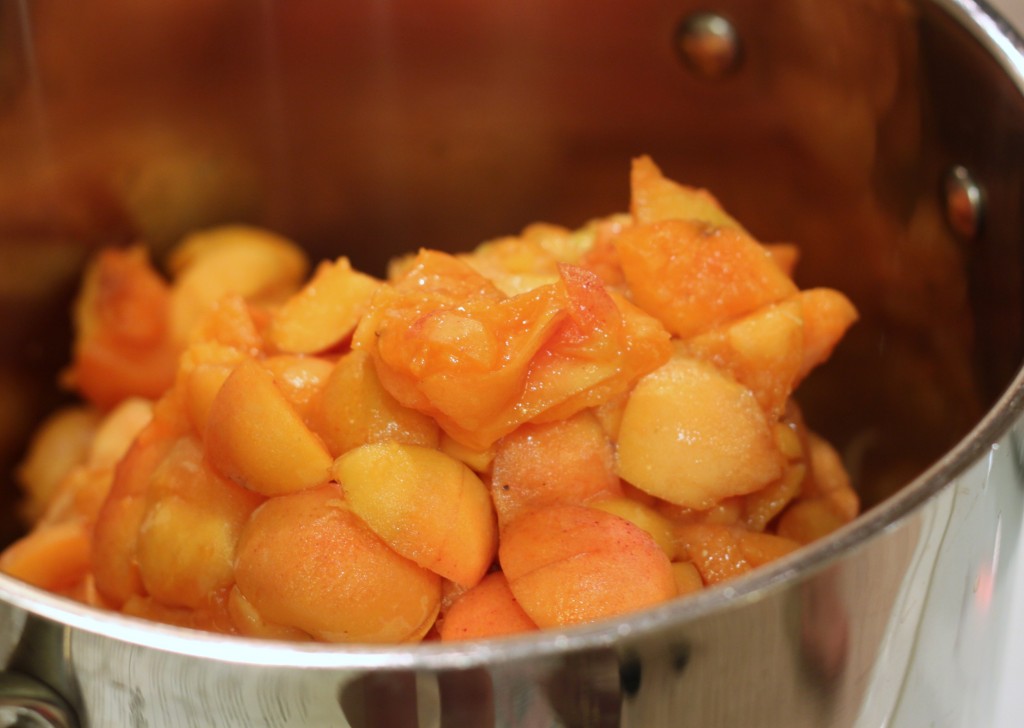 We ended up with 8 cups of slightly smashed apricots.
Step 4: Juice lemons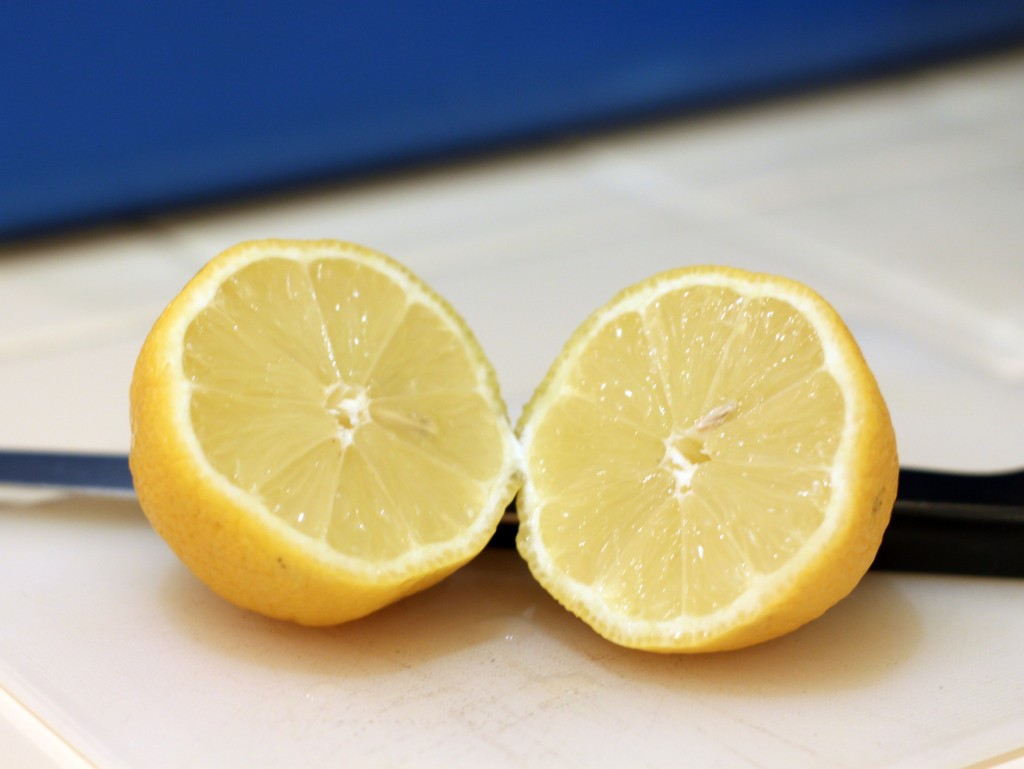 We used 1/4 cup of lemon juice for every 4 cups of apricots. Add juice to apricots in pot.
Step 5: Add calcium water (if using Pomona's Universal Pectin)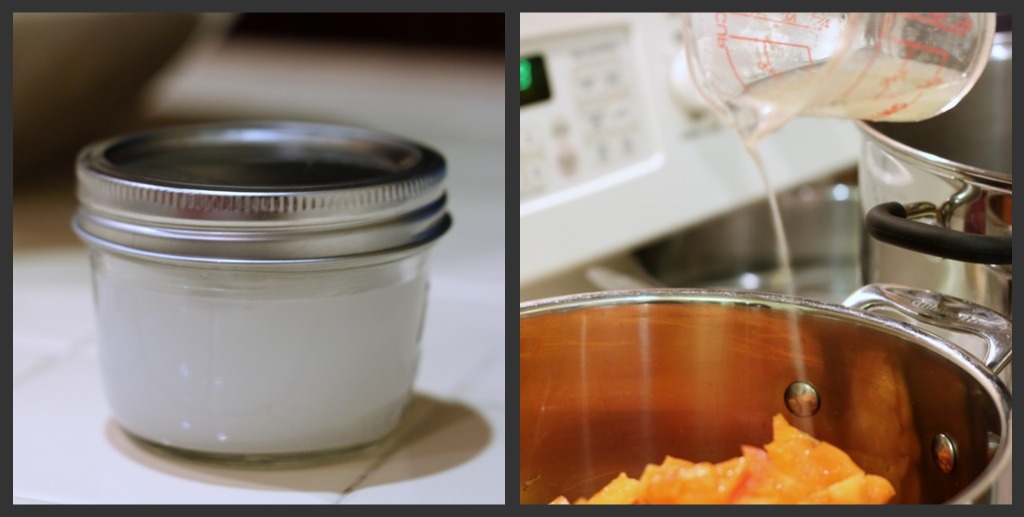 Add 4 teaspoons of calcium water for every 4 cups of apricots and stir well.
Step 6: Bring apricots to a boil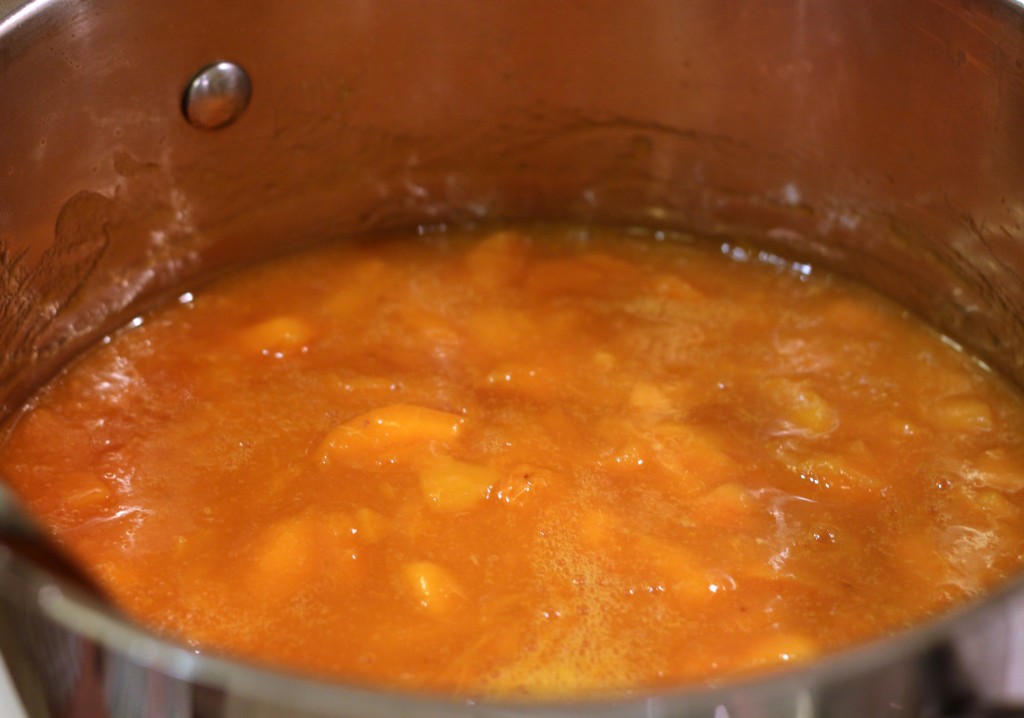 Bring fruit to a boil. In the meantime, measure sugar and add pectin (see next step).
Step 7: Measure sugar & add pectin, then pour into boiling apricots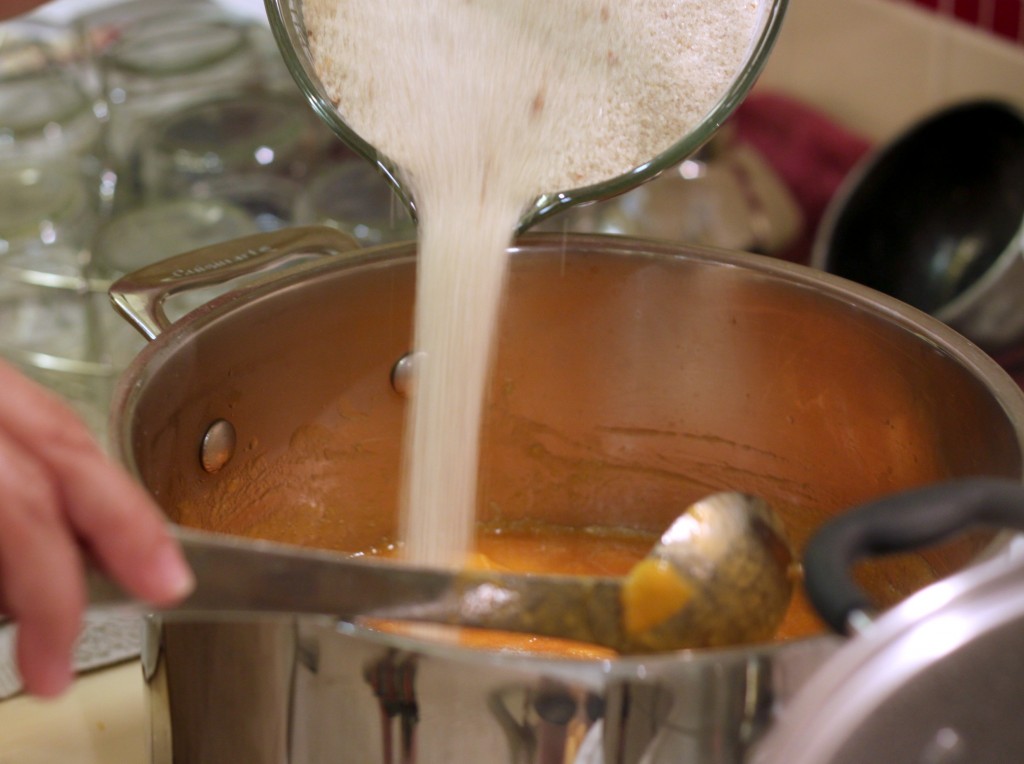 Using the low-sugar recipe from the pectin box, we added 3/4 cup of organic sugar for every 4 cups of apricots. It was plenty sweet, but you could add up to 2 cups of sugar if your fruit isn't as sweet (or 1/2 – 1 cup of honey).
Using 3 teaspoons of pectin for every 4 cups of apricots, mix pectin into sugar. Once apricots are boiling, add in sugar/pectin mixture and stir vigorously for 1-2 minutes to dissolve sugar. Return mixture to boil and then remove from heat.
Step 7: Pour jam into jars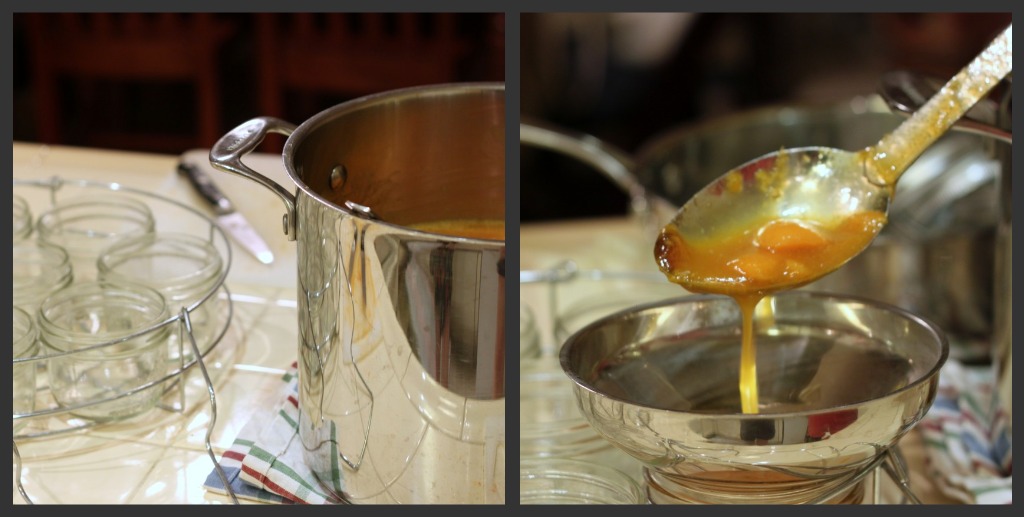 Place pot on a trivet or thick towels. Using a funnel, pour jam into jars, leaving 1/4″ space at the top. Wipe the rims with a clean towel. Place lid and screw band on top. Place jars in rack.
Step 8: Process jars in boiling water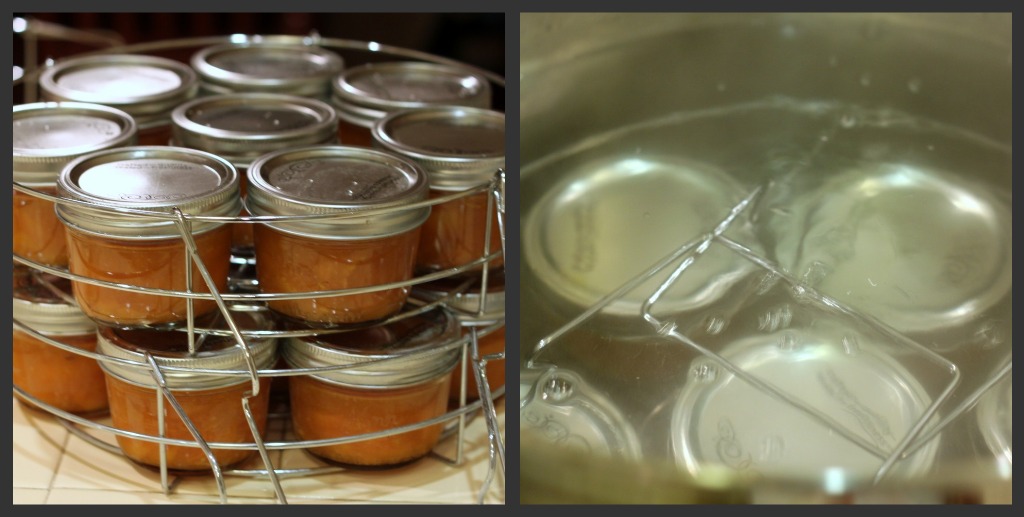 Place rack of sealed jars into boiling water for 10 minutes (add 1 minute more for every 1,000 feet above sea level).
Step 9: Remove from water and let cool upside down
Carefully remove jars from boiling water. Using tongs, remove from rack and turn upside down onto thick towels.
(This is an optional step. It's a technique passed down from Cindy's grandmother that not everyone does. Also, some people turn the jars upside down instead of boiling them, but that only works for recipes high in acid and sugar. I recommend using the hot water method.)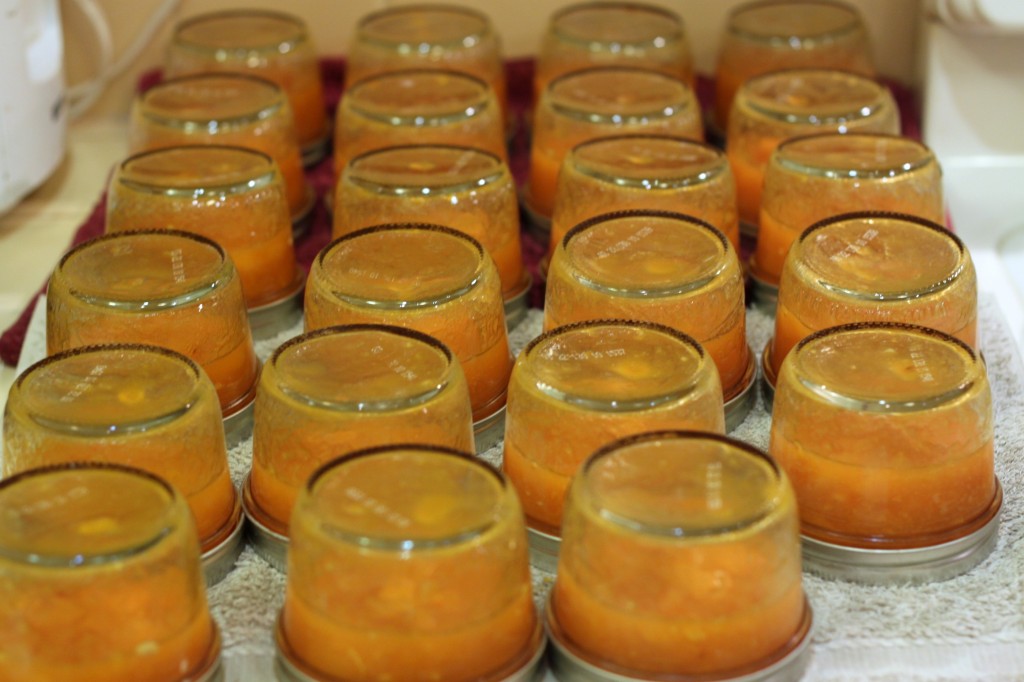 Let the jars sit for around 30 minutes, then check the seal by turning the jars over and pressing the middle with your finger. If the lid pops, it's not sealed. When the lid doesn't pop or move at all, it's sealed. If a jar doesn't seal, put in the refrigerator and eat it first. The food is still good, it just can't be stored out of the fridge like the jars that did seal.
Store the sealed jars in a cool, dark place. Once opened, jam should last around 3 weeks in the fridge.
Want to win this home canning kit?
Use the form below to enter by August 5!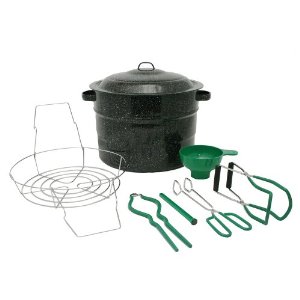 P.S. I'm trying out Rafflecopter for the first time instead of asking people to leave comments to enter. Do you like it? Hate it? Leave me a comment and let me know!