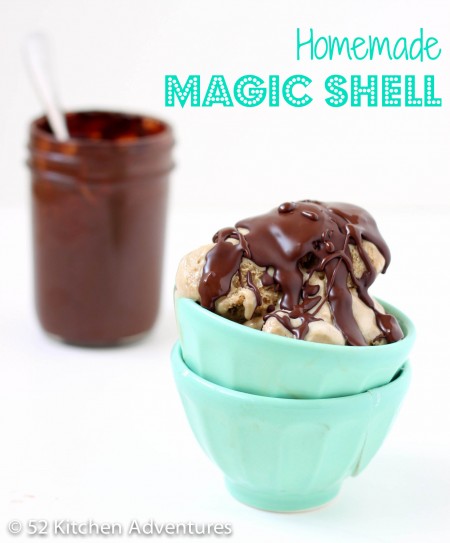 Have you ever had that magical chocolate sauce that hardens when it hits your ice cream? I remember trying it as a kid – getting it was such a treat. It cracks as you dig your spoon into the bowl, giving you a nice chunk of chocolate along with a bite of rich ice cream. Yum!
Turns out, it's super easy to make. Melt chocolate with coconut oil and you're done! Pour it on some ice cream and like magic, it turns cold and forms a hard shell of chocolatey goodness. Just like store-bought, without lots of hard-to-pronounce preservatives and other ingredients.
Follow the next 3 steps to reach happiness: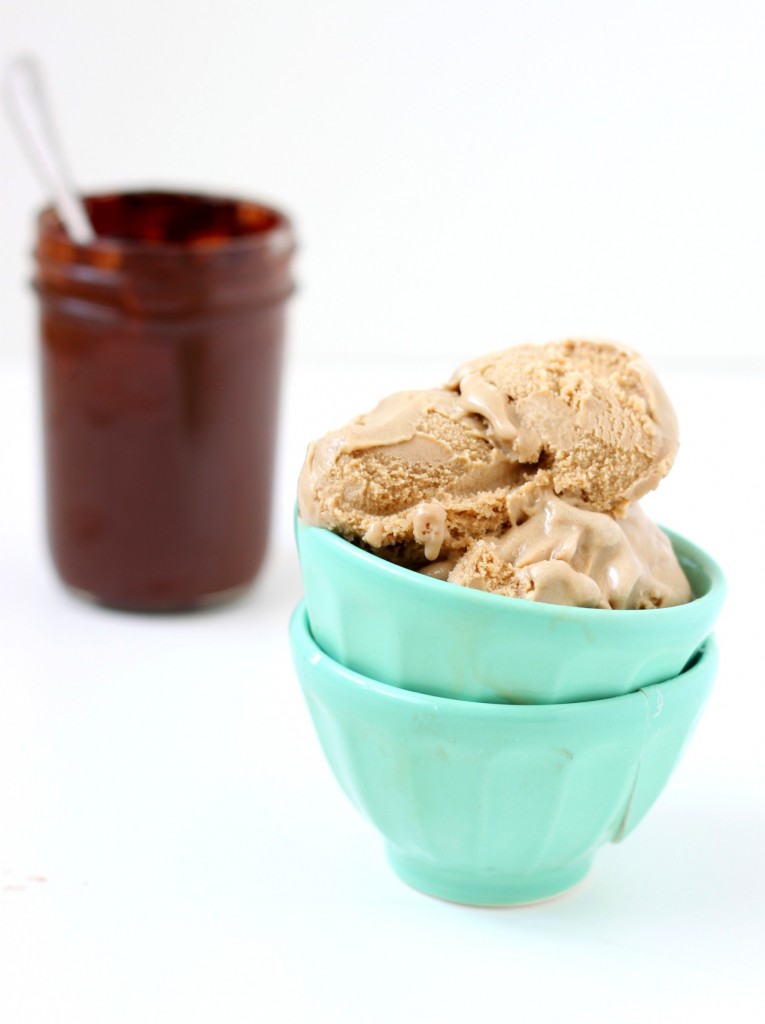 1. Fill a bowl with your favorite ice cream.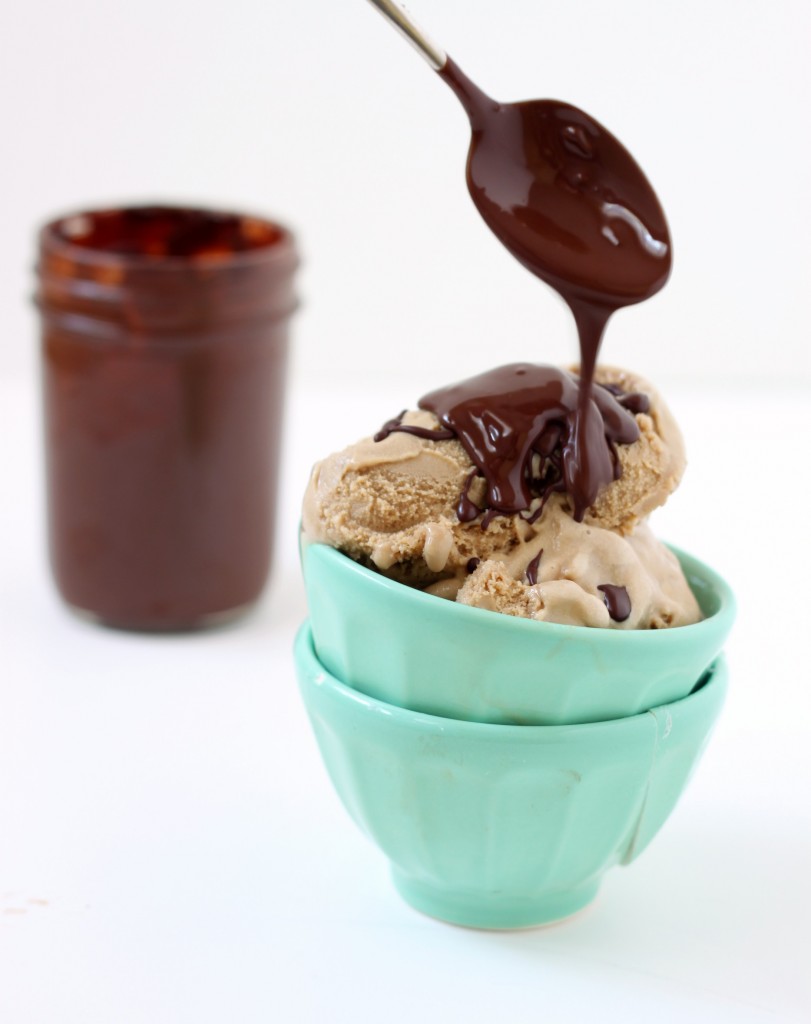 2. Pour on the homemade "magic shell" chocolate sauce.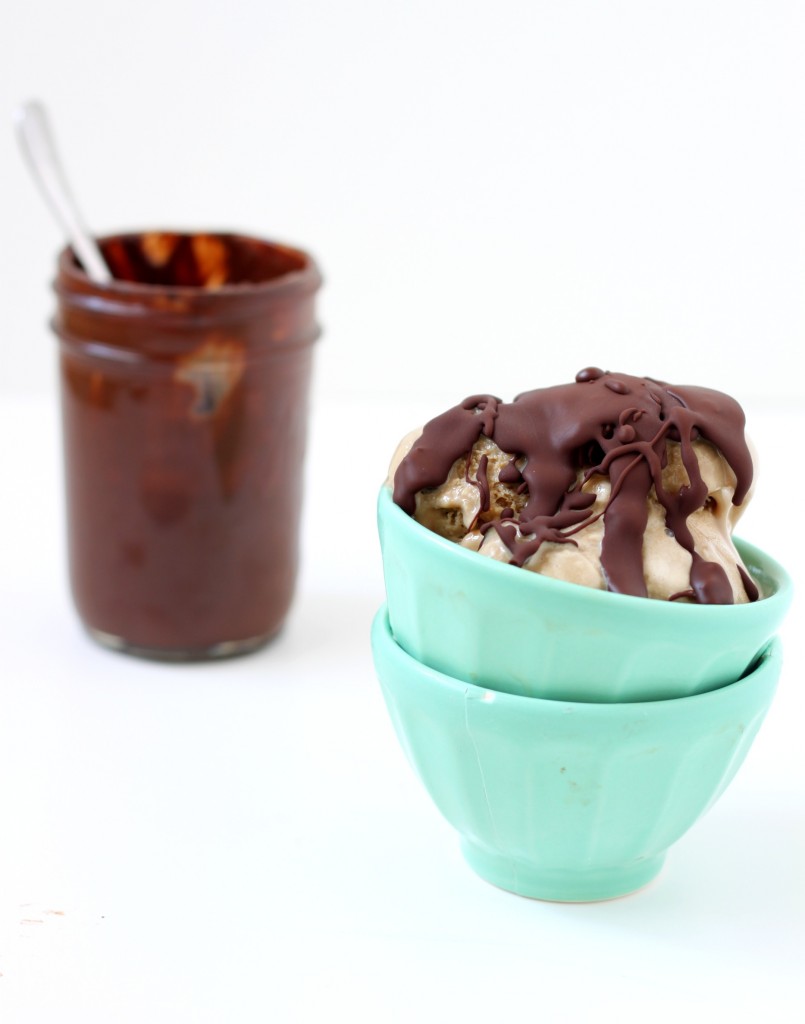 3. Wait a few seconds then dig in!
Recipe:
Homemade "Magic Shell" Chocolate Sauce

7 oz. of your favorite chocolate, roughly chopped
2 T coconut oil*
In a heat-proof bowl, place chocolate and coconut oil in microwave. Heat 30 seconds at a time, stirring in between, until fully melted. (Or, in a double boiler, heat chocolate and coconut oil over water on medium high heat, stirring frequently until fully melted.) Set aside to cool. Pour over ice cream.
Store in air-tight container. Heat in microwave for 30 seconds before use.
*If you're allergic to coconut, I've seen recipes that use butter or non-hydrogenated shortening (Spectrum makes a good one) but I haven't tried those ingredients myself. If you try them, let me know how they work!