This is giveaway #2 out of 4 for my August month of giveaways. To enter, scroll down to the Rafflecopter widget below. Be sure to come back the next 2 Mondays to enter the other giveaways!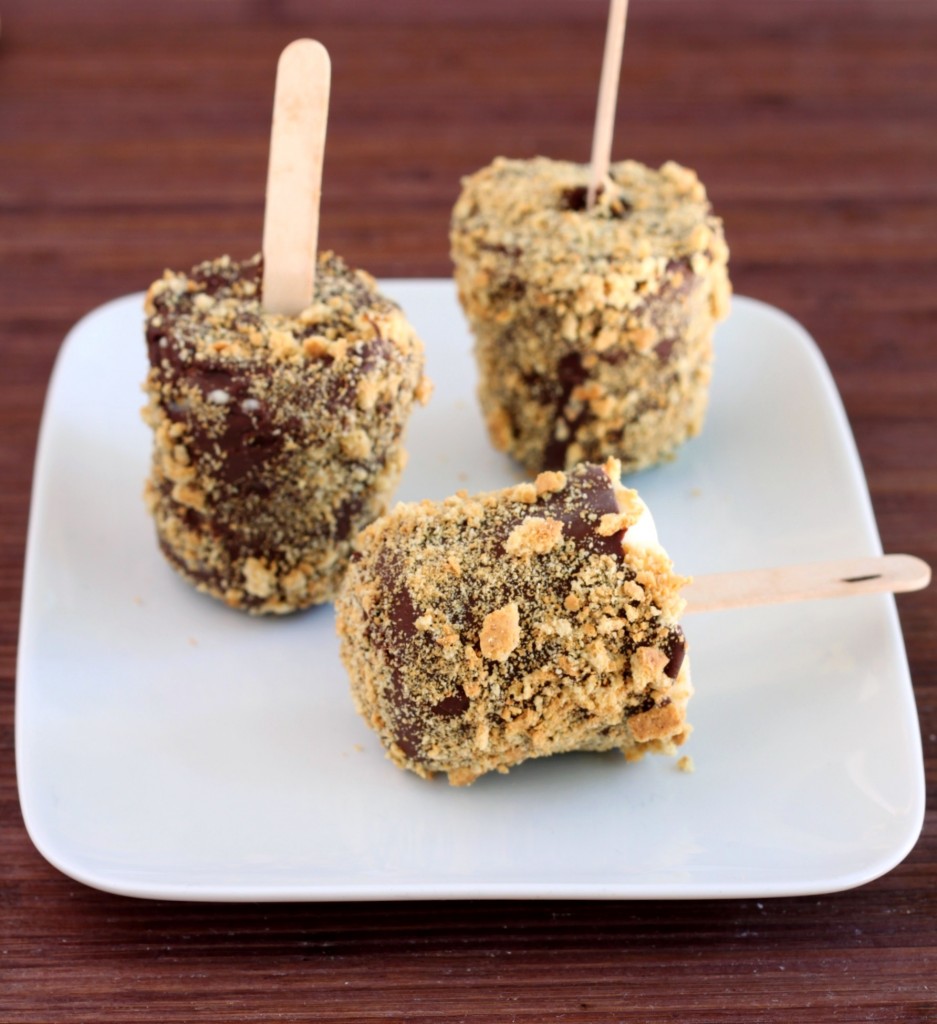 I have a great use for homemade "magic shell" chocolate sauce that transitions us perfectly to an ice cream maker giveaway. A few weeks ago, my friend posted a status on Facebook: "popsicles or s'mores?" My reaction: time to find a way to combine these two great summer desserts!
In June I made marshmallow ice cream for my s'mores ice cream cupcake sandwiches. The leftover ice cream has been hanging out in my freezer since then (things tend to get forgotten and long abandoned in my freezer). This was the perfect base for the pops, but I had trouble getting the ice cream to come out of a popsicle mold in one piece. Instead, I ended up using small paper cups with popsicle sticks. Once frozen solid, just rip the paper cups off of the ice cream and voila!: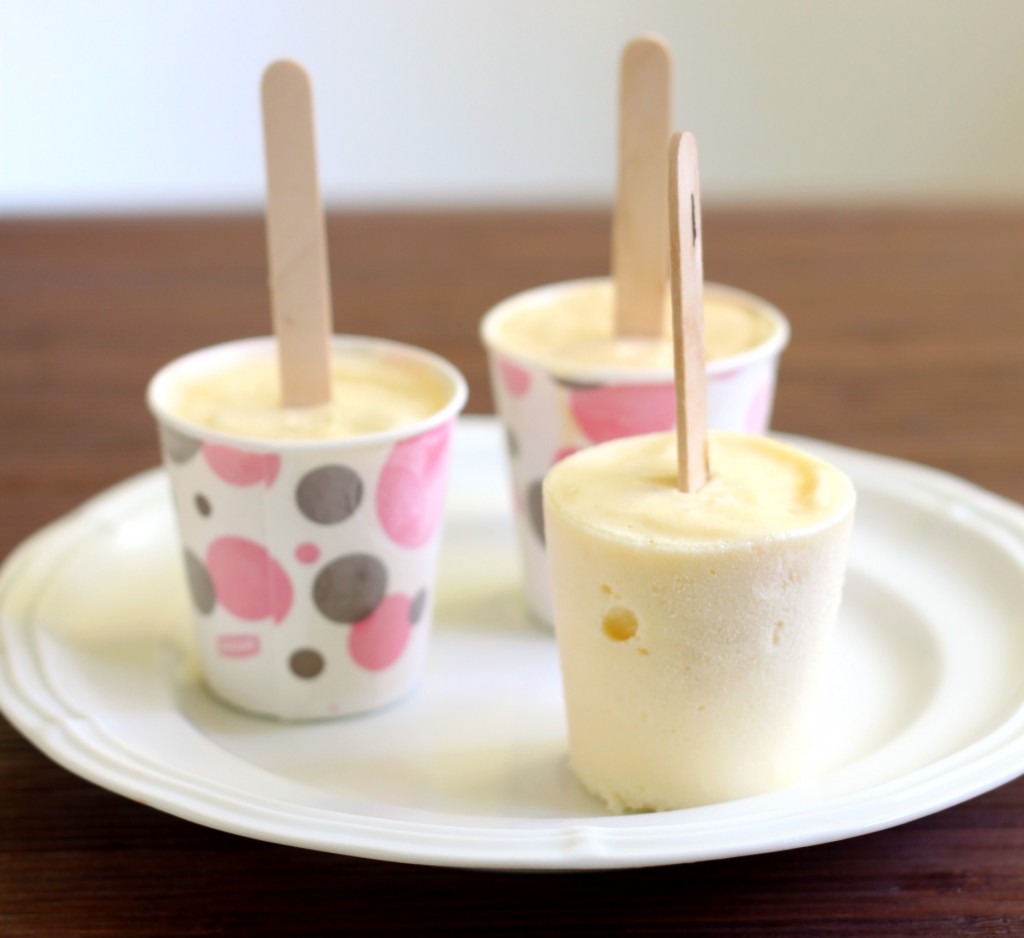 Next, dip the pops in room temperature hard shell chocolate sauce and roll in graham cracker crumbs. Enjoy immediately or throw in the freezer for later if you can wait.
To make marshmallow ice cream, you'll need an ice cream maker. See the form after the recipe to enter to win one!
I gave lots of options for entering the giveaway. You can do each thing one time for one entry. And don't forget – if you've already done one (such as "liking" 52 Kitchen Adventures on Facebook) then go ahead and click "I did this." Good luck!
Recipe
S'mores Popsicles:

Marshmallow Ice Cream
2 C half and half
1 10-oz. bag of large marshmallows
2 C heavy cream
2 T vanilla extract
In a large pot, combine half and half with marshmallows. Cook over medium heat, stirring frequently until marshmallows have completely melted. Remove from heat and let cool briefly. Then place in fridge to cool for 20-30 more minutes, until chilled and slightly thickened.
In the meantime, whip heavy cream until you have soft peaks. Fold into cooled marshmallow mixture and add vanilla extract. Stir until everything is combined. Place in ice cream maker and follow manufacturer's directions for making ice cream.
Remove from freezer when done and let soften slightly. Scoop into small paper cups, pushing ice cream down to remove air pockets. Place a popsicle stick into the middle of the pop, almost to the bottom. Place paper cups on a tray or baking sheet and place into freezer.
Homemade Hard Shell Chocolate Sauce

7 oz. of your favorite chocolate, roughly chopped
2 T coconut oil*
In a heat-proof bowl, place chocolate and coconut oil in microwave. Heat 30 seconds at a time, stirring in between, until fully melted. (Or, in a double boiler, heat chocolate and coconut oil over water on medium high heat, stirring frequently until fully melted.) Set aside to cool.
Graham Cracker Crust
Place crackers in a bag and seal. Smash with a mug or rolling pin (anything heavy) until you reach desired crumb consistency. Pour onto a plate.
To assemble:
Peel paper cups off of popsicles and discard. Dip into room temperature chocolate sauce, smoothing into an even layer with a knife if needed. Roll in graham cracker crumbs and set onto a plate or tray. Enjoy immediately or place into freezer for later.