Have you entered to win a food processor yet? The giveaway ends on Friday so go enter now!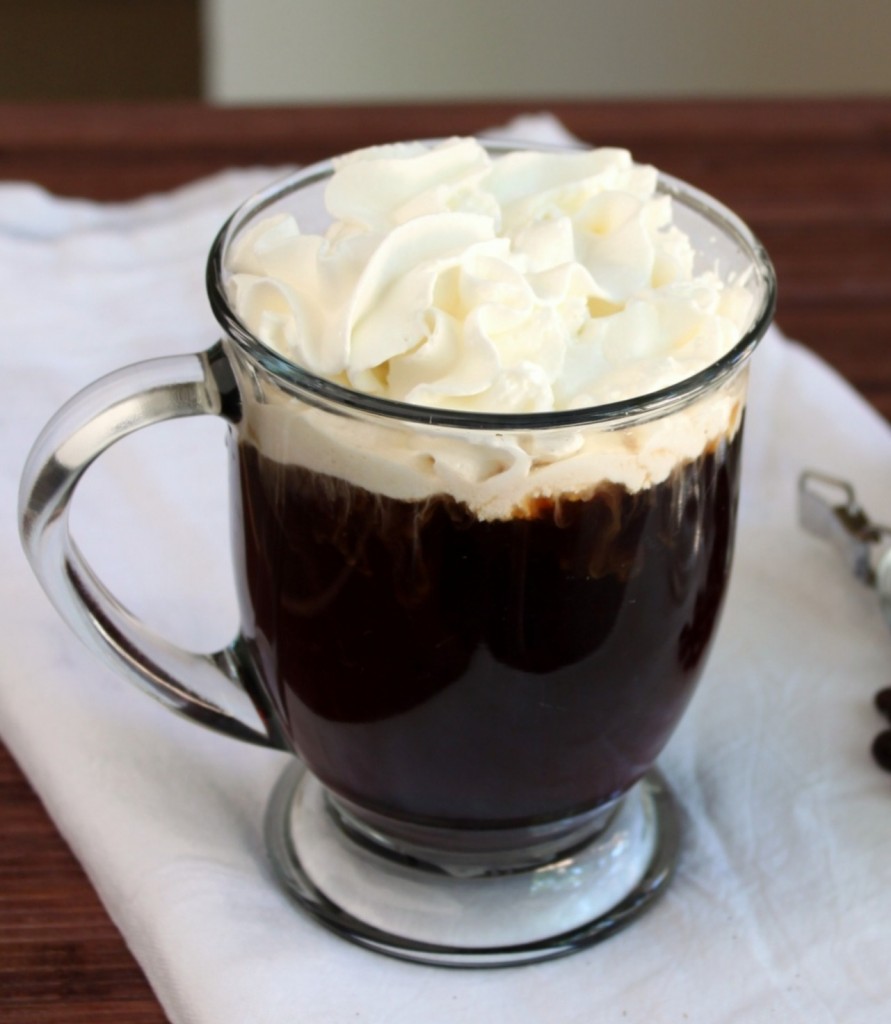 It's hump day, which means we're already done with half the week…but still have to tackle the rest of the week (depending on whether you view the glass as half full or half empty I guess). Either way, this recipe is a great pick-me-up to get you through. And if you don't have whiskey, go treat yourself to your favorite fancy coffee drink. Cause why not?
This and the strawberry mojitos I shared on Monday were made in honor of Sacramento's Midtown Cocktail Week. If you live in the area, check out the many fun events going on all week!
Recipe:
Irish Coffee
Yields 1 serving
1 C freshly brewed hot coffee
1-2 t brown sugar
1 1/2 oz Irish whiskey
Heavy cream
In a mug, combine coffee with sugar and whiskey (don't skip the sugar, it's supposed to help the cream float). Place cream in a small bowl and lightly whisk until it's slightly frothy. Place a spoon upside down and rest on the surface of the coffee. Pour cream over the spoon and serve without stirring.
More recipes you'll love: