Be sure to visit 52 Kitchen Adventures on Wednesday. There are some exciting and big changes underway!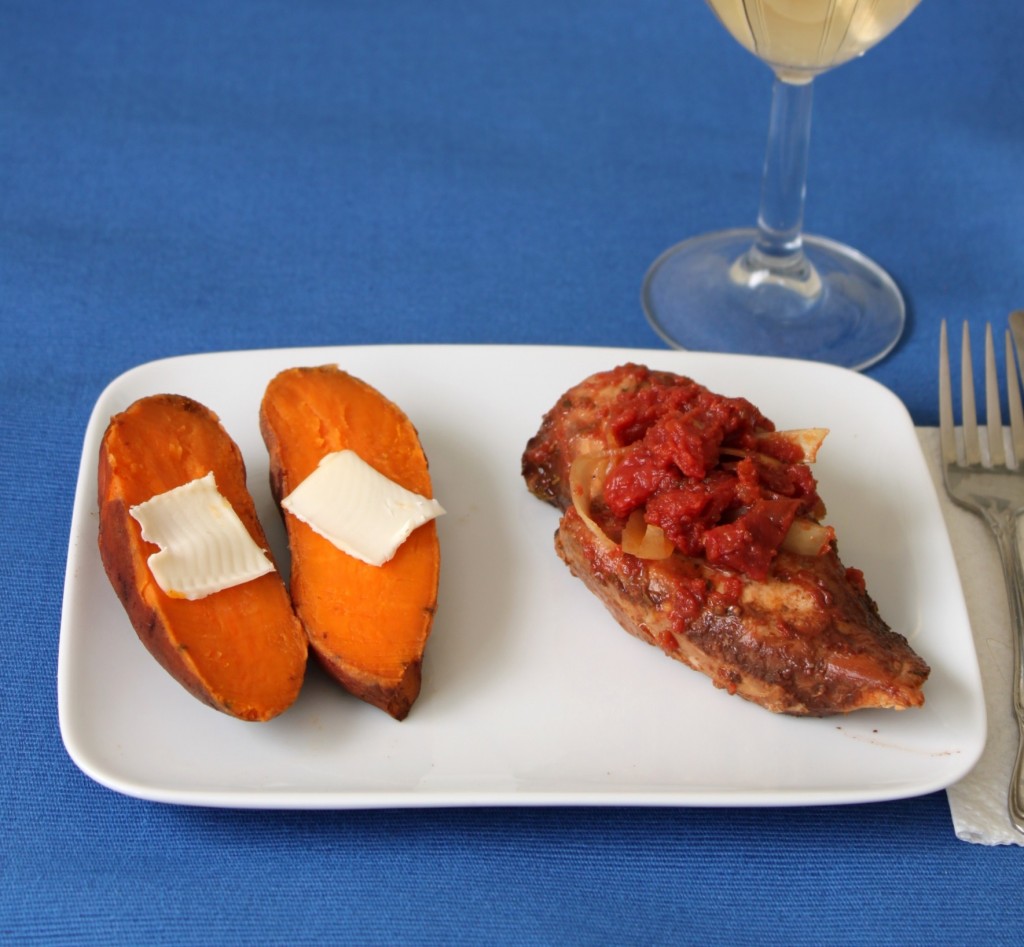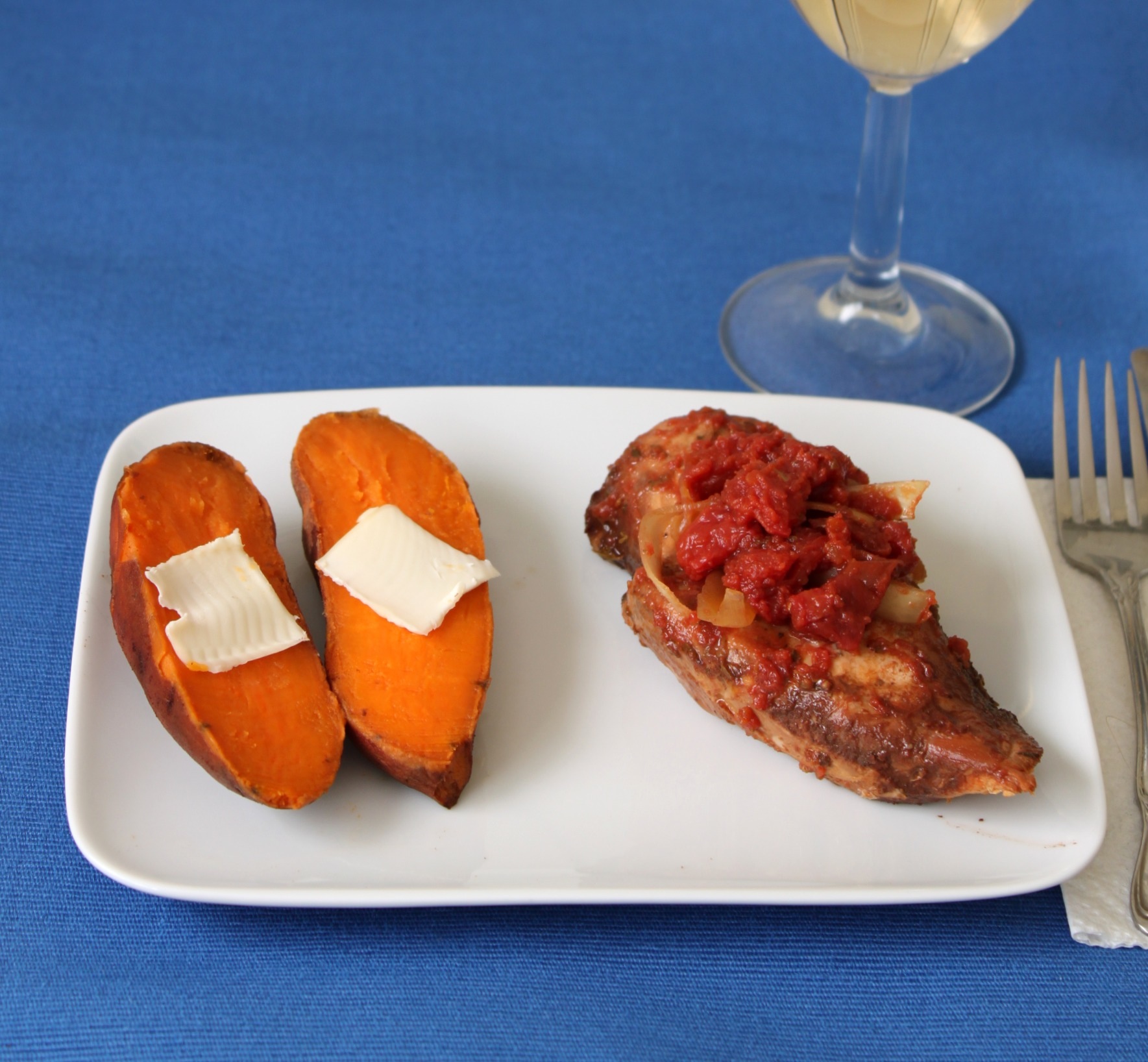 A couple of months ago I got a second slow cooker that almost twice as big as my original 3.5 quart. I wasn't sure if I'd use it much since my small one has been the perfect size for me so far, but I love it for making bigger portions and batches of things like slow cooker apple butter.
Last week I discovered an even better use for my 2 Crock Pots: main dish in one, side dish in the other. After a busy day, coming home to an entire meal that's completely prepared and still warm is pretty much the best thing in the world.
In my 5 quart slow cooker I made a balsamic chicken dish that's covered in diced tomatoes. The chicken was moist, tender and tangy. For the side dish, I sprinkled some cinnamon on yams, wrapped them in aluminum foil and baked them in the 3.5 quart slow cooker. They came out perfectly cooked and were great with a little butter and a dash of salt.
It may seem counterintuitive, but you don't need to add any water to your slow cooker when baking the yams. I found that they do need to be touching the bottom of the slow cooker though, so you can only make as many as will fit in the bottom of yours (keep in mind the size when you pick them out too – big ones take longer to cook). This method works with baking potatoes as well, which I'm excited to try next.
Have you made a whole meal in your slow cooker(s)? What did you make?
Recipe:
Slow Cooker Balsamic Chicken
Adapted from Crock Pot Recipe Exchange
2 T olive oil
4-6 boneless & skinless chicken breasts
1 onion, sliced
4 garlic cloves, chopped
1 t dried oregano
1 t dried basil
1/2 t thyme
1/2 cup balsamic vinegar
2 14.5 oz can diced tomatoes
Salt and pepper to taste
Coat the bottom of a slow cooker with the olive oil (I used a 5.5 quart, but you can use any from 3-6 quarts). Generously salt and pepper the chicken breasts, then place on top of oil. Add onion, garlic and herbs. Pour vinegar on top of everything and add tomatoes. Cook on high for 4 hours or low for 8 hours or until chicken is cooked through.
Slow Cooker Baked Yams
Yams, washed and dried
Ground cinnamon (optional)
Aluminum foil
Sprinkle each yam with a few dashes of cinnamon and cover each one individually with aluminum foil. Place them at the bottom of your slow cooker. You can cook as many as will fit on the bottom of your Crock Pot (they need to touch the bottom to cook fully).
Cook on high for 4-6 hours or low for 8 hours (cooking time will vary based on the size – smaller ones cook more quickly). Yams are done when you can easily prick them with a fork. Serve with butter and salt.
DISCLOSURE:  This is a sponsored post. All opinions are my own.