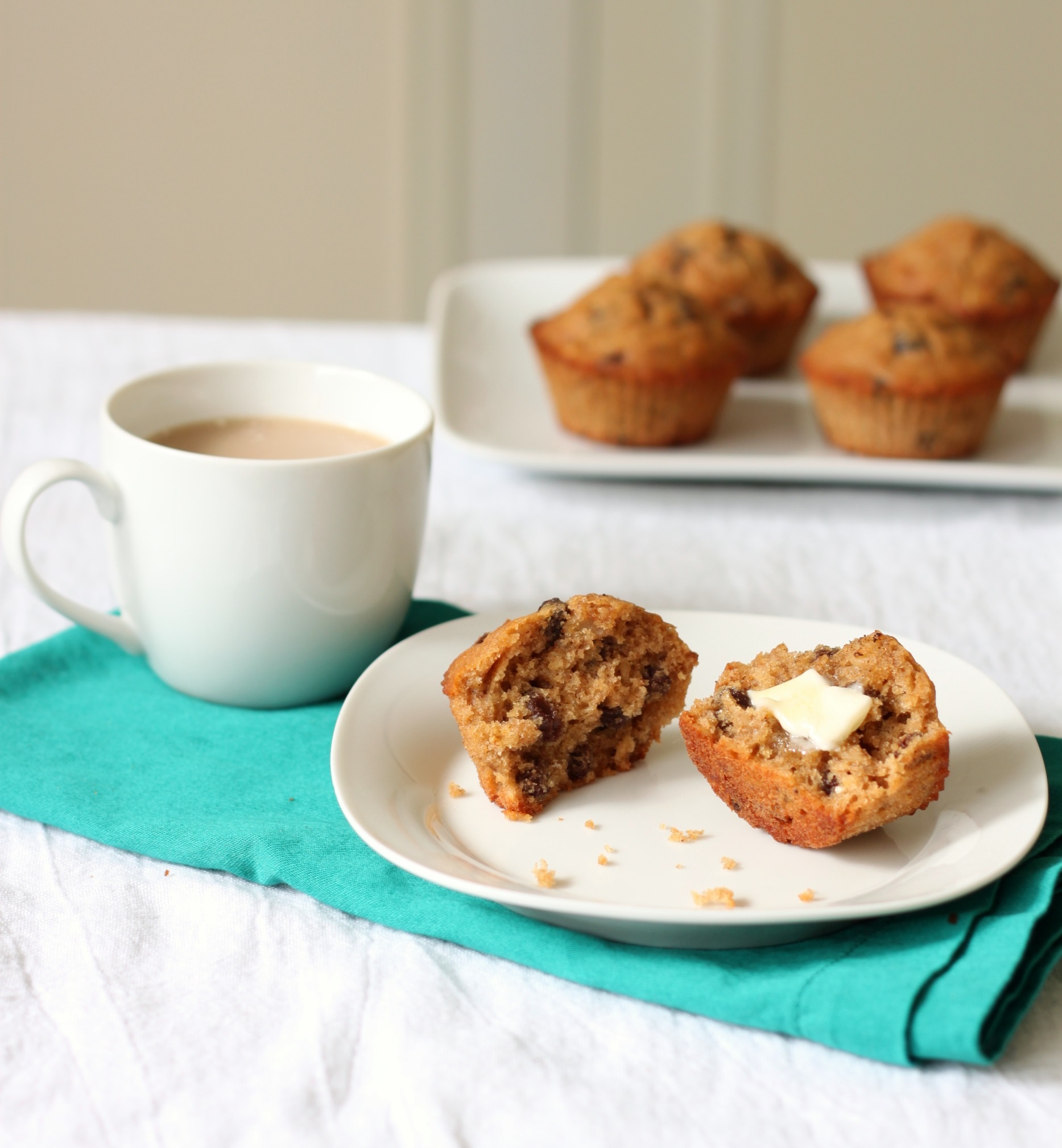 Happy New Year! Did you have a fun time ringing in 2012? I went to San Francisco with a group of friends and we had a great time dancing in the new year.
Now it's time for resolutions, which often includes healthy lifestyle choices like eating better and exercising. For that reason, I'm taking this and next week off from posting decadent desserts. I can't promise I'll keep it up though – last month I made cupcakes, macarons and whoopie pies that I haven't had a chance to share yet. Plus, I have my eye on some more desserts I want to make. So make sure you keep up with that exercise resolution! Next week I'll be sharing a great way for you to exercise at home, including a giveaway to try it for free, so be sure to check back on Tuesday.
A couple of weeks ago I tried out this healthy oatmeal raisin muffin recipe. It's full of whole grains and not too much sugar – as healthy as baked goods can get (and still taste good). You can try substituting the oil with applesauce if you want to reduce the fat, but I haven't tried that yet so I can't tell you how it will turn out. As written below, the muffins came out moist and full of plump, sweet raisins.
Are you making any New Year's resolutions this year?
Recipe:
Oatmeal Raisin Muffins
Adapted from Food.com, Originally printed in Pillsbury cookbook
Makes 12 muffins
1 1/4 cups whole wheat flour
1 1/2 cups quick-cooking rolled oats
1/3 cup firmly packed brown sugar
2 teaspoons baking soda
1/2 teaspoon ground cinnamon
1/4 teaspoon ground nutmeg
1/4 teaspoon salt
3/4 cup water
1/4 cup milk
1/4 cup oil
1 egg
1/2 cup raisins
Preheat oven to 400°F. Line a muffin tin with paper or foil liners (or grease).
Combine whole wheat flour, oats, brown sugar, baking soda, cinnamon, nutmeg and salt in a large bowl.
In a separate bowl, combine water, milk, oil and egg. Add these wet ingredients to the dry ingredients. Mix until everything is just combined, then stir in raisins. Pour batter into prepared muffin tin, filling each cup around 2/3 full. Bake for 18-20 minutes (until a tester comes out clean).
More recipes you'll love: