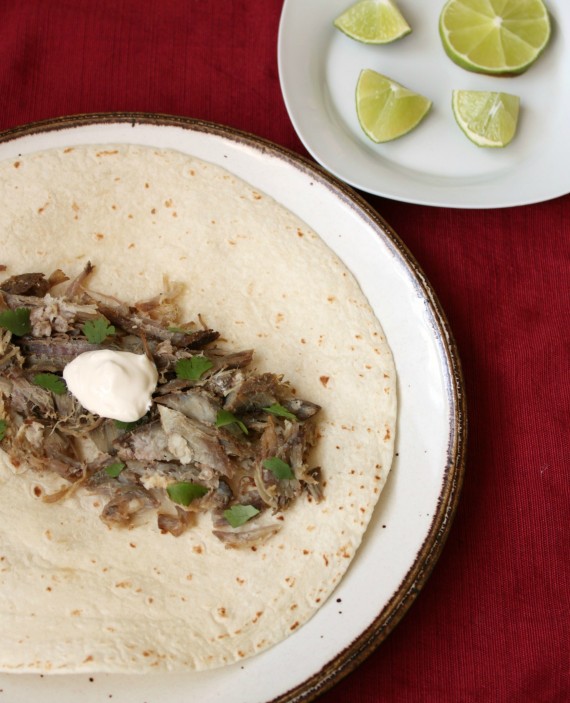 It's been a while since the last Slow Cooker Monday. I've been using my slow cooker more recently for easy, healthy dinners – it's the best coming home to dinner already made (otherwise I sometimes reach for easy, unhealthy dinners like frozen waffles).
Another time slow cookers come in handy is cooking for company. I had a bunch of girlfriends over for dinner last week and was out all day before they came over. I put some pork shoulder in the CrockPot before I left in the morning and by the time we all got to my house, the meat was fully cooked, really tender and fell apart easily.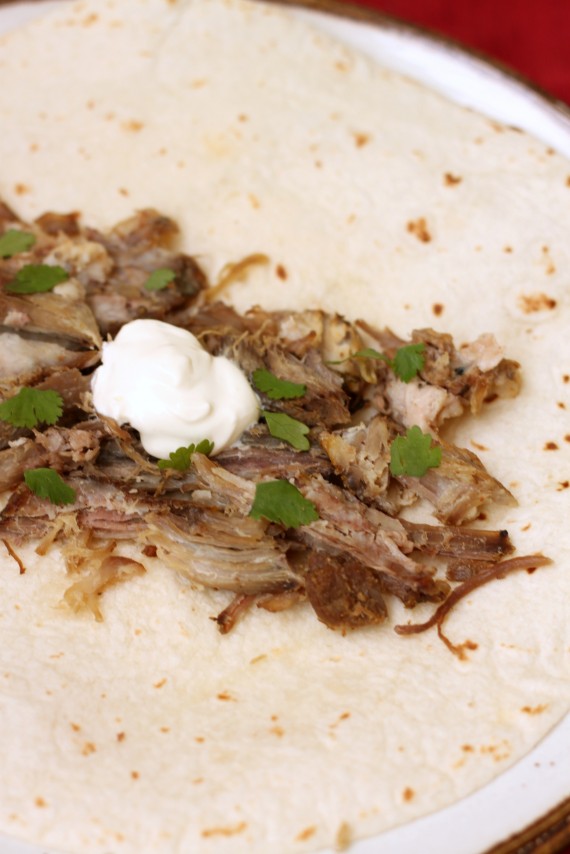 This recipe for carnitas is simple and very flavorful. Rub some spices onto the meat, place into a slow cooker with some onion and set to low for 8 hours. Don't be afraid to cook it without any added liquid – the meat will produce some liquid as it cooks. Serve with tortillas and all your favorite fixins for an easy dinner.
What's your go-to easy (and hopefully healthy) dinner?
Recipe:
Slow Cooker Carnitas
Adapted from Bon Appetit
Serves 4-6
2 pounds boneless pork shoulder (A.K.A. Boston butt)
2 teaspoons salt
2 teaspoons ground black pepper
2 teaspoons dried oregano (preferably Mexican)
2 teaspoons ground cumin
A few dashes of cayenne pepper
1/2 large onion, cut into 4 pieces
For serving:
Tortillas
Cilantro
Avocado
Sour cream
Spray a large slow cooker with non-stick spray (I used a 6 quart). Combine salt, pepper, oregano, cumin and cayenne in a small bowl. Rub the spices over all sides of the meat and place in slow cooker. Top with onion and cook on low for 8 hours.
Remove meat with a slotted spoon and place in a large bowl. Discard onions. Using 2 forks, shred the meat. (Optional – to crisp the meat, place under the broiler for a few minutes.)
Serve with tortillas, chopped cilantro, avocado, sour cream, or anything else you like.