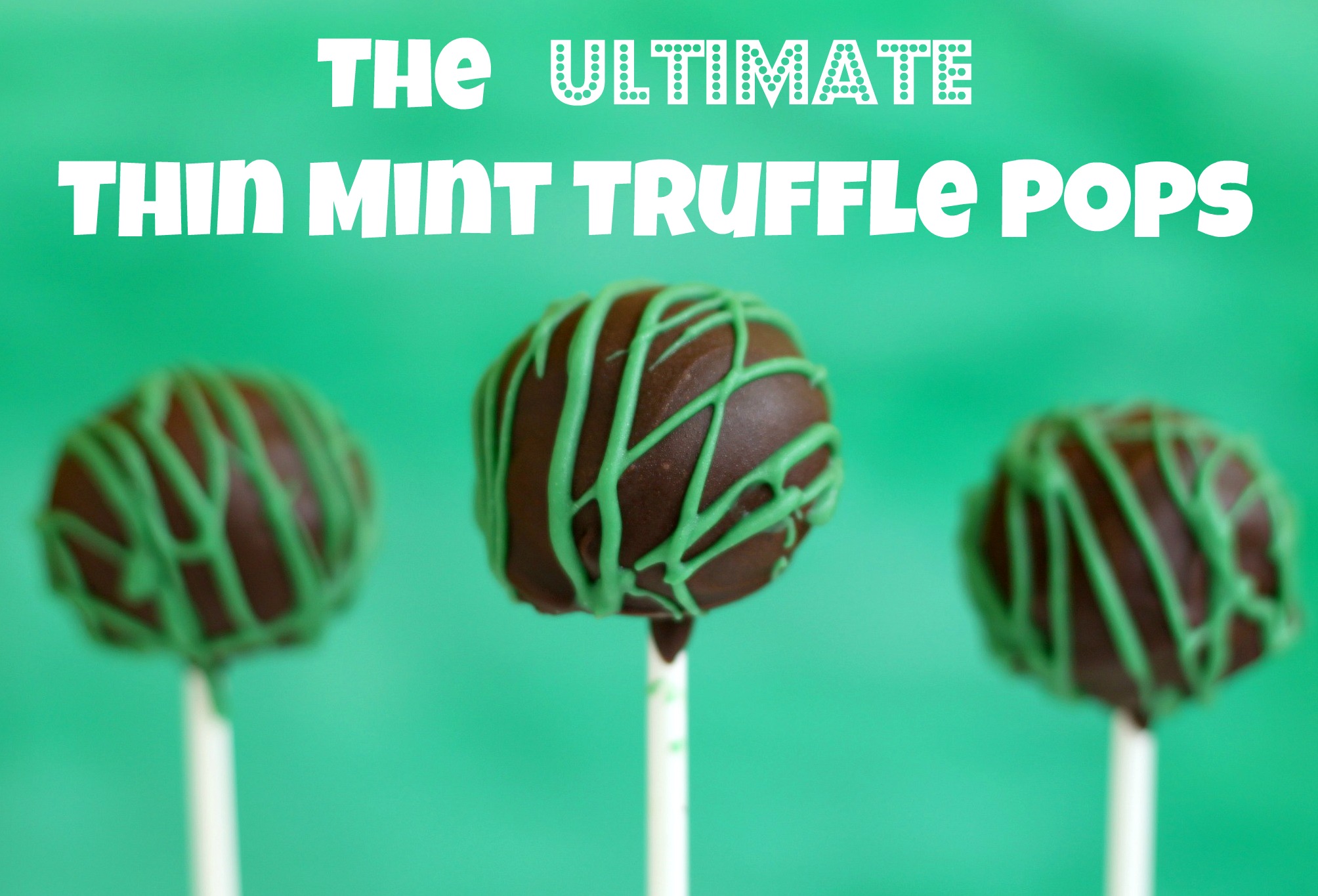 Is there another food season as anticipated as Girl Scout cookie season? Sure, spring and summer give us wonderful fresh produce, but you can only get Thin Mints and Samoas once a year. This year, I ignored the cute kids at the supermarket, walked past them as they hawked their famous cookies. "I can make better cookies myself," I thought. And then Pinterest intervened. I saw some Thin Mint truffles and was instantly enamored. I had to make them, but it was too late – the Girl Scouts had packed up their boxes and were done selling.
Social media to the rescue! I tweeted about wanting Thin Mints and had two local offers within minutes. I got to thinking about you, and how you would feel looking at these truffle pops with no hopes of Thin Mints for another year, and bought 3 additional boxes. Scroll down past the recipe for your chance to win a Thin Mint Truffle Pops kit. Add cream cheese and you will have these decadent truffle pops in no time: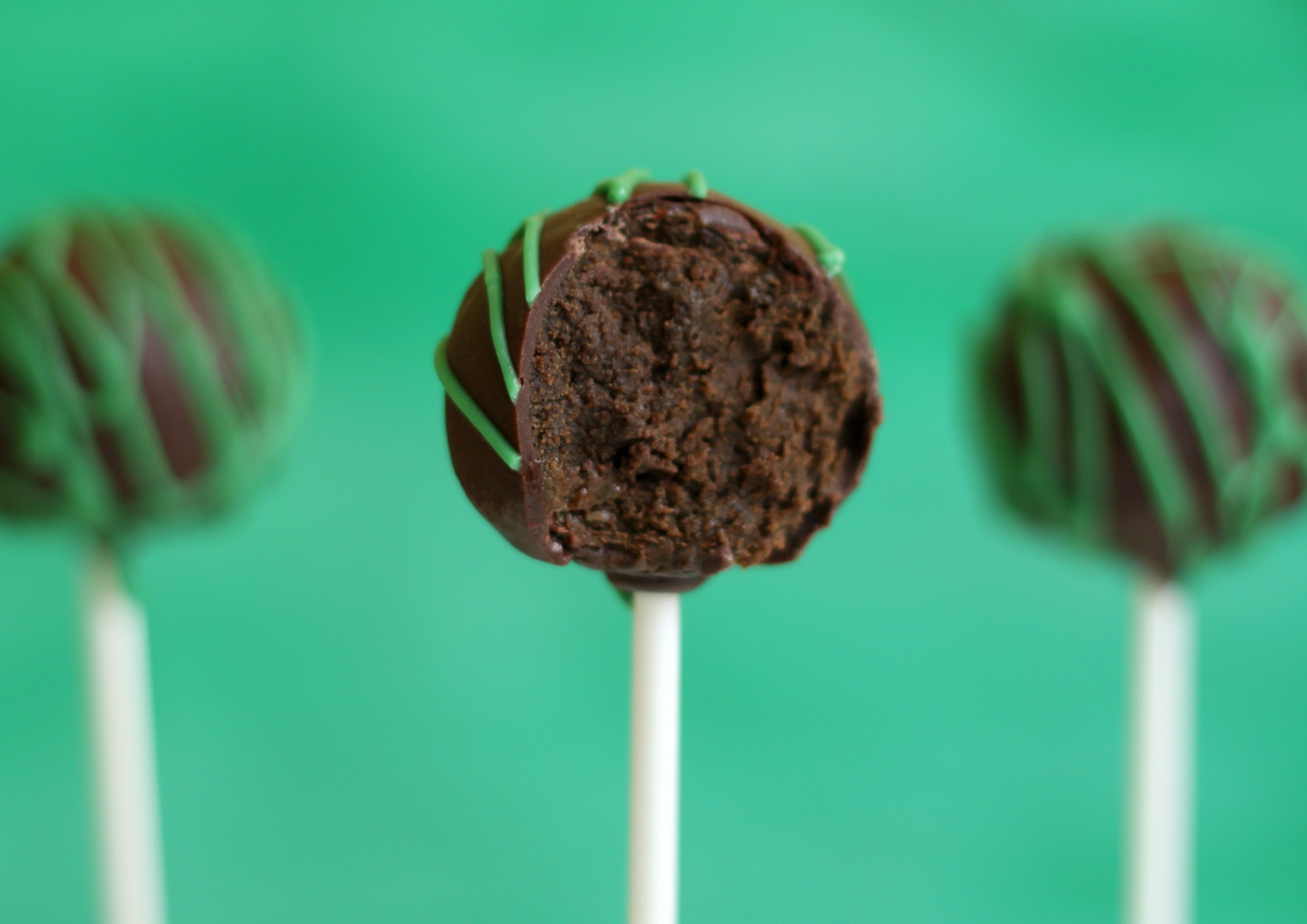 I call these The "Ultimate" Thin Mint Truffle Pops for good reason: instead of dipping them in chocolate or vanilla candy melts, I found dark chocolate mint candy melts. Mint chocolate is one of my all-time favorite flavor combinations, so I couldn't resist making these truffle pops even more minty. The inside is thick, almost like fudge, and the whole truffle has a rich mint chocolate flavor.
Recipe:
The Ultimate Thin Mint Truffle Pops
Makes 15-20 small truffle pops
1 box Thin Mints
4 oz cream cheese, softened
1 package Dark Cocoa Mint Candy Melts
6″ lollipop sticks
Place Thin Mints into a food processor and process until they become fine crumbs. Add softened cream cheese to food processor and pulse until the mixture comes together into a ball. Roll dough into small balls and place in fridge for 20 minutes.
In the meantime, melt the candy melts in the microwave or a double boiler. Once candy melts are smooth, remove Thin Mint truffles from fridge. Dip the tip of a lollipop stick in melted chocolate, then insert into middle of truffle. Dip the entire truffle into the melted chocolate, removing quickly. Let dry and decorate by drizzling with melted green candy melts if desired.
(To see step by step photos and get some tips and tricks, see my post on how to make cake pops.)
Dying to try these truffle pops? Use the Rafflecopter form below to enter to win this kit (if you're reading this via email or RSS reader, you'll have to click over to the blog post to enter):

Don't forget to leave a comment as your first entry – just clicking "do it" doesn't actually leave a comment for you.


More recipes you'll love: