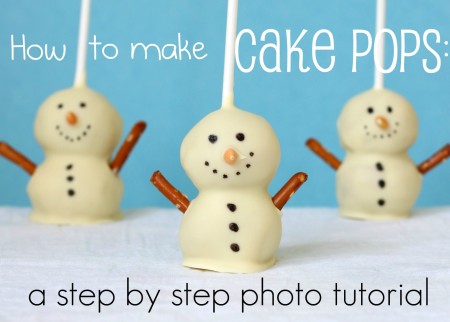 A couple of weeks ago I posted my 5 tricks to make cake pops more easily – ways I've found to cut down on time and frustration by using kitchen tools I already had. The post got a lot of comments and feedback, along with some questions about making cake pops that made me realize I skipped the basics for you all who have never made them.
Cake pop recipes can be overwhelming even to an experienced baker, so I  can definitely understand why a lot of you haven't attempted making them yet. I made a simple step-by-step photo tutorial to guide you through the process and I hope it encourages you and helps you take the plunge into making cake pops. I hated making them at first because it took so much time, but the more I make them (and I keep doing it because they're so delicious!), the easier and faster it gets.
Here they are, the 6 basic steps to creating cake pops: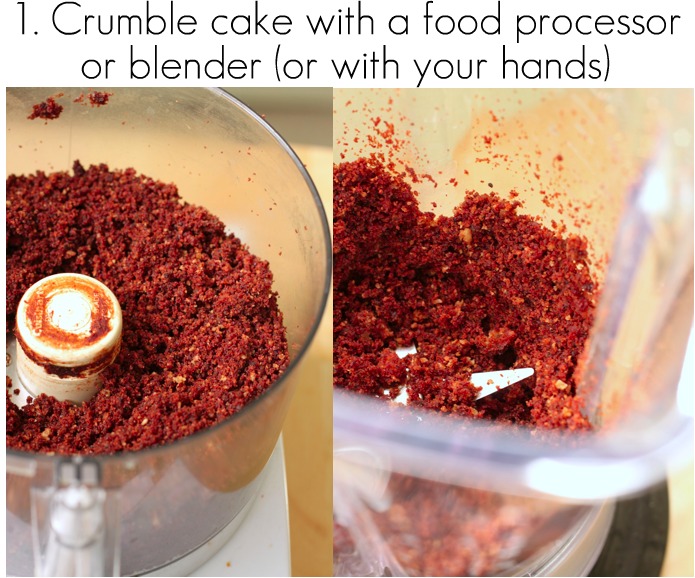 1. Bake a cake, any cake (use a box mix if that's your thing, or your favorite cake recipe). Let it cool, then split it into several big pieces. Crumble them evenly with your hands, a food processor or a blender. Place all the crumbs into a large bowl.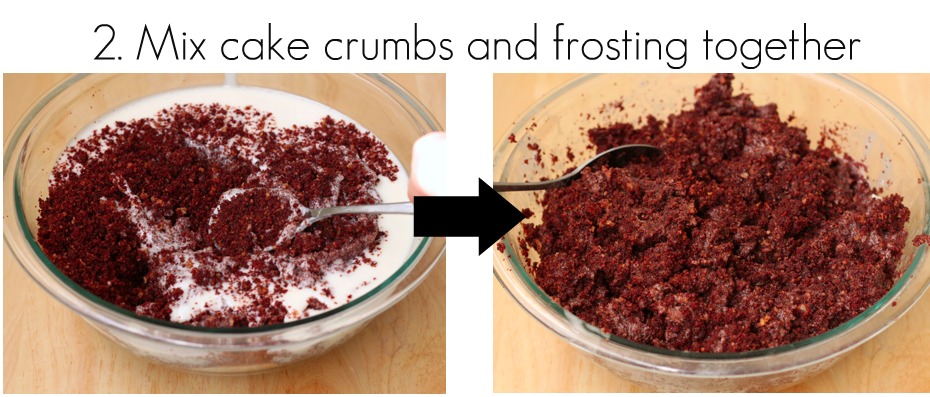 2. Make the frosting that goes with your cake recipe (or buy canned frosting) and add it to the crumbs. Use the back of a spoon or your clean, dry hands to thoroughly mix them together.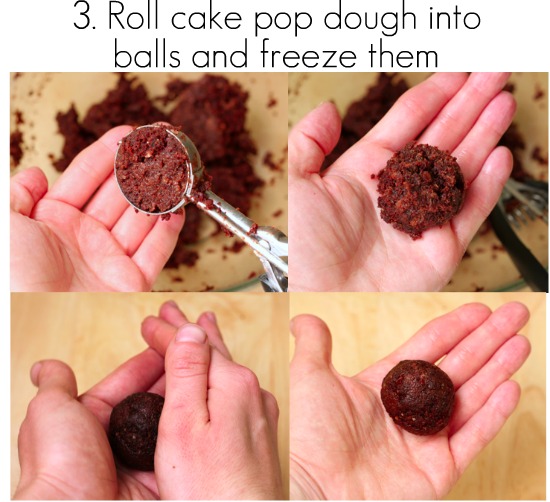 3. Use a cookie scoop or a spoon to scoop out even amounts of cake pop dough. Use clean, slightly moistened hands to roll into firm balls. Place them onto a baking sheet or dish and put them in the freezer.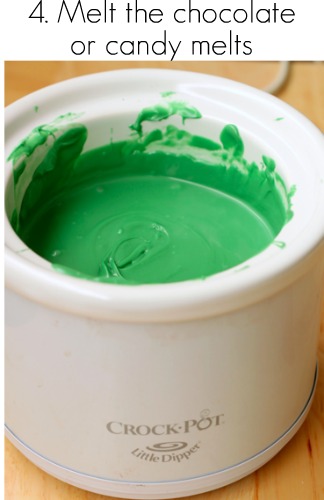 4. Use a microwave, double boiler, or CrockPot Little Dipper to melt the coating. If you're using the first 2 methods, be careful not to make it too hot, or the cake pops will fall apart. If this happens, let the coating cool for several minutes before dipping more.

5. Remove several cake pops from the freezer. Take a lollipop stick and dip the tip into the melted coating (this is key to get the cake ball to stick). Push the stick almost all the way through the cake ball. Dip the ball into the melted coating until it is all the way covered, then quickly remove it. Hold the coated pop over the bowl while the excess drips off. To help speed up the process, you can tap your wrist with your other hand.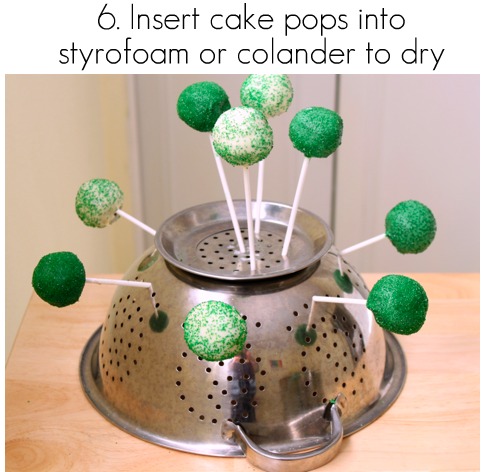 6. Once most of the excess coating has dripped off, add sprinkles if you want and place the pop stick into styrofoam or a colander to dry. if you're making pops that are going to lay flat (like the snowmen ones below), set them on a flat surface lined with wax paper. When you're done with the first batch of cake balls you remove from the freezer, take out several more and repeat steps 5 & 6.
             Looking for some cake pop recipes? Here are my top cake pop posts:
And don't forget to check out my bonus tricks to making cake pops more easily! You'll definitely want to read this before you make them:
Do you have any questions about making cake pops? Leave a comment below!