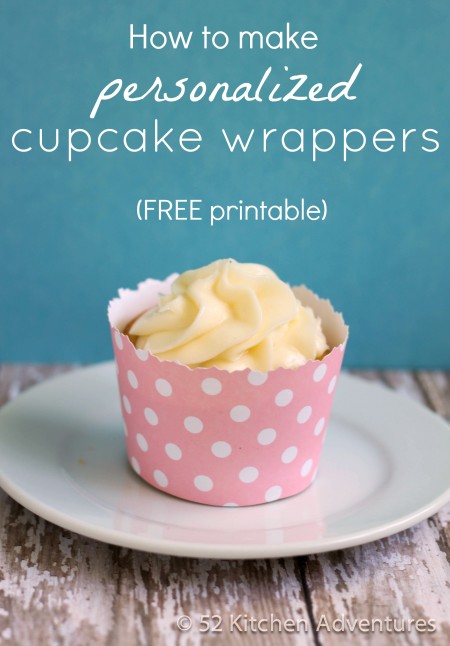 You know those cupcake liners that have really cool designs…and then you bake a cupcake in them, and the design disappears? Or it looks all brown and greasy? I've spent way too much time pondering which cupcake liners would look good after baking. When I entered a cupcake competition, the obsession went to a new level as I wanted to find an affordable but nice looking liner for 300 cupcakes.
I ended up using some greaseproof brown liners 
that I bought in bulk, but for regular batches of cupcakes, I want to make cupcakes a little prettier. I always eye cupcake wrappers
, which come in all kinds of cool designs, but they're surprisingly expensive. I found the perfect solution: make your own cupcake wrappers! It's super easy and so much cheaper. Plus, you can make any color/design you want – just look through the scrapbooking aisle at your local craft store for a plethora of options!
Really, think about the cupcake wrapper possibilities: match to a party theme, use glitter paper, your favorite color, pattern, anything goes!
To make cupcake wrappers, you'll need: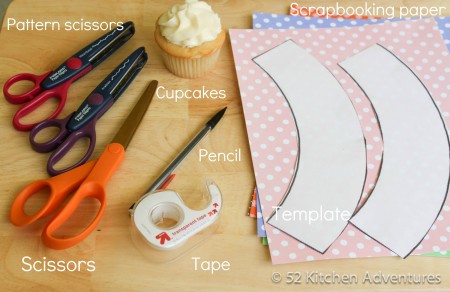 Scissors
, cupcakes, pencil, clear tape
or a glue stick
, scrapbook paper
and my free printable template. Optional: I recommend using some patterned scissors
 to add an even more special touch.
Step 1: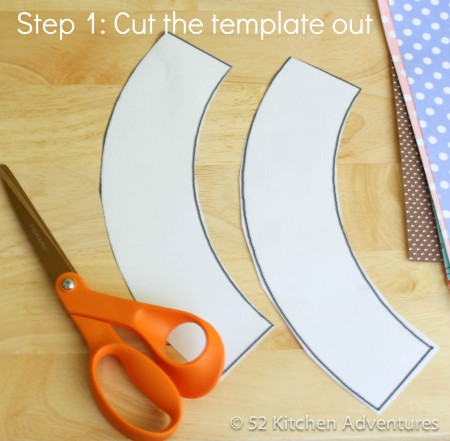 Print out cupcake wrapper template and cut it out.
Step 2: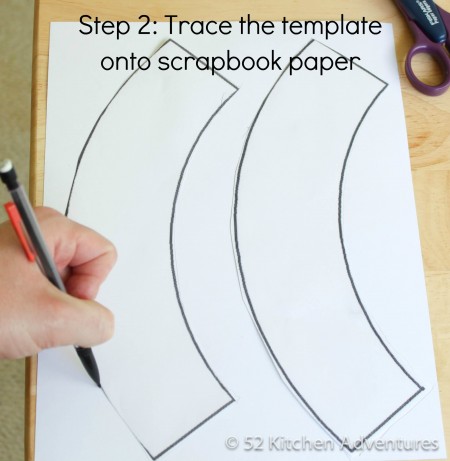 Trace the template onto the back of your scrapbooking paper. (You could also print the template straight onto your paper, but this method saves you printer ink since you can use the template over and over.)
Step 3: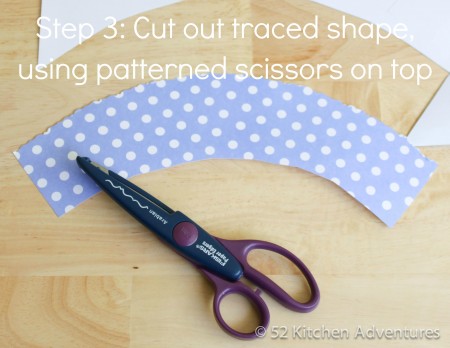 Cut out the traced shape. If you have patterned scissors, use them to cut the top part of the wrapper.
Step 4:
Roll the wrapper into a circle. Use a piece of clear tape or a little glue to attach the ends together.
Step 5: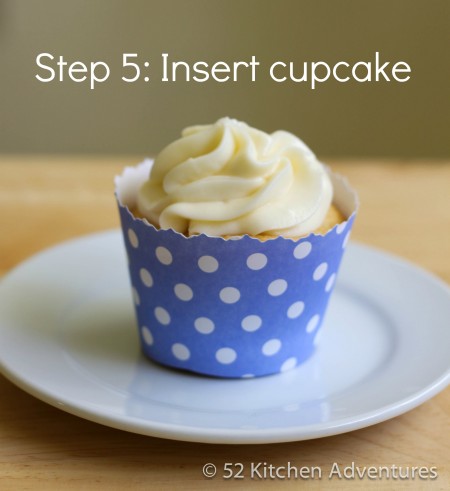 Insert cupcake into your wrapper. Enjoy!
I have a unique type of cupcake wrapper I'm working on and I'll share that template in a few weeks! Until then, tell me: what color/pattern of paper do you want to use for homemade cupcake wrappers?