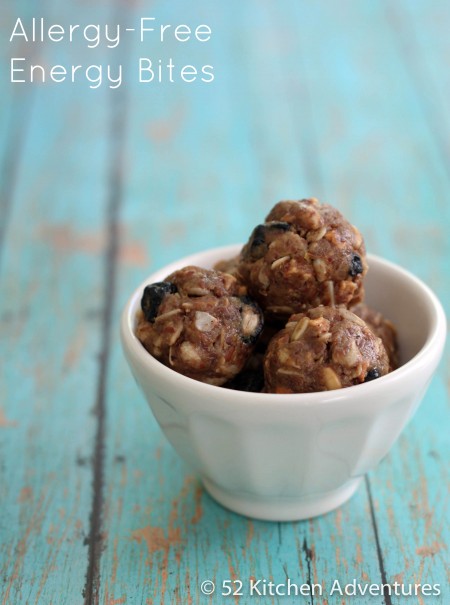 My golden birthday was yesterday, and what a wonderful day it was! For the first time, I took the day off for my birthday and Russ surprised me with a day trip to Napa/Sonoma and tickets to see Chicago in the evening. We visited two wineries, Domaine Carneros (pictured below) and Gloria Ferrer, which are both known for their sparkling wines and beautiful views. Afterward, we stopped by Park121 for more wine and a cheese and salumi platter. The weather was beautiful and you simply can't be a day of wine and cheese sampling. To top it off, the show was amazing. It was the most perfect birthday I could have asked for.
If you missed it, I put together a list of the best birthday cakes for my birthday, but I also wanted to do a giveaway this week. I teamed up with Bob's Red Mill to bring you a gluten free baking set today, and I'll actually be doing another great giveaway, and a really cool virtual event, with them soon. If you're not familiar with Bob's Red Mill, they make over 400 high quality products, from hot cereal to ancient grains, specializing in whole grains and gluten free. I love their gluten-free all purpose flour mix – I use it in all my GF baking, like these popular gluten-free chocolate cupcakes.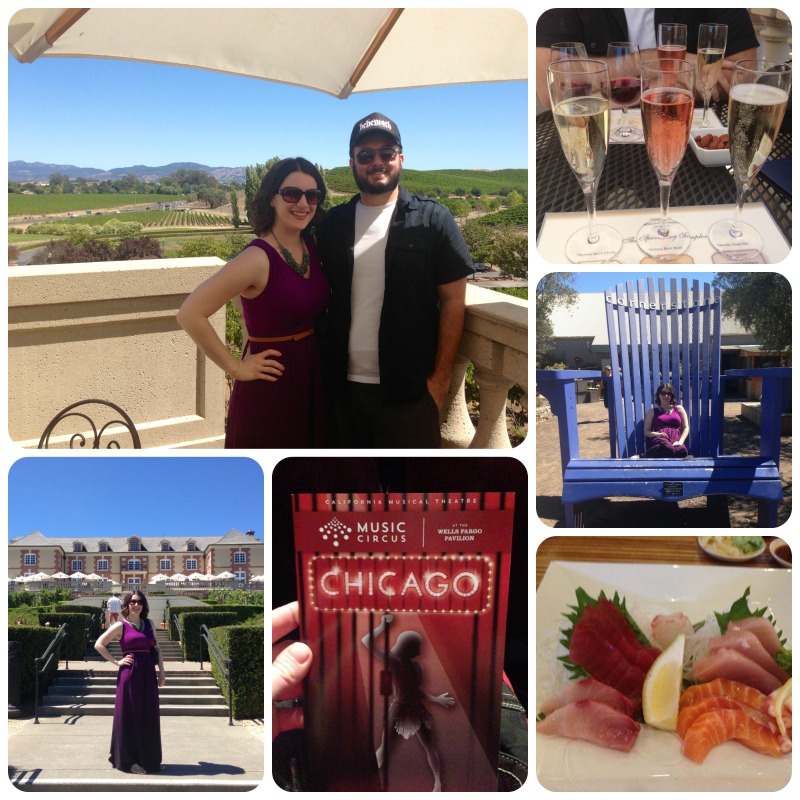 Recently, I was trying to come up with an easy, nutrient-dense snack – something satisfying and tasty, but still healthy. I came across dozens of recipes for no-bake energy bites, usually made with peanut butter, oatmeal, and sometimes chocolate chips. I already had some of Bob's Red Mill gluten-free muesli (it's a breakfast favorite around here) and thought I'd come up with a completely allergy-free version of energy bites – meaning, no nuts, gluten, or dairy. I used sunbutter (a peanut butter alternative made with sunflower seeds) and dried blueberries with the gluten-free muesli. The muesli has brown rice crisps, pumpkin and sunflower seeds, and coconut, so it adds a nice texture, plus sweetness from raisins and dried cranberries.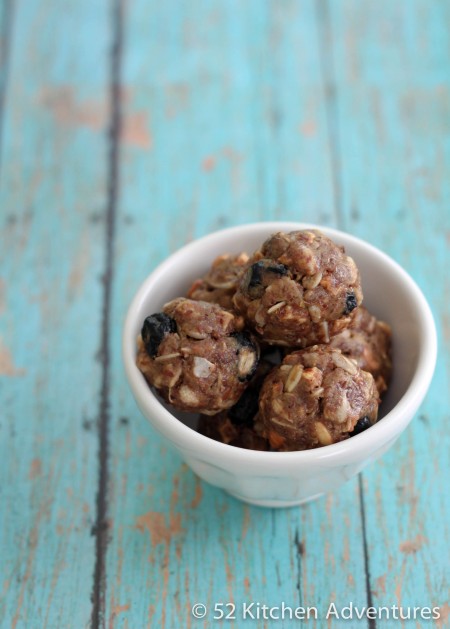 The best thing about these, besides the fact that they're sweet, creamy, chewy and delicious all at once, is that you can really make them your own. Use your favorite nut butter, or mini chocolate chips, or dried cranberries. Put it oats instead of muesli. Anything you want!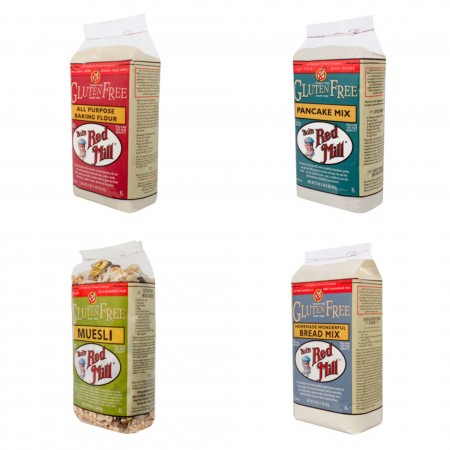 If you want to try out Bob's Red Mill's GF muesli, plus my favorite GF all purpose baking flour, their GF pancake mix, and GF wonderful bread mix, enter via the form below:
Allergy-Free Energy Bites
The great thing about these is you can make them your own – there are lots of potential substitutes: oats instead of muesli, wheat germ instead of flax seed, any dried fruit or mini chocolate chips instead of the dried blueberries, and any nut butter in place of sunbutter.
Ingredients
1 cup gluten-free muesli
1/2 cup flax seed, ground
1/2 teaspoon ground cinnamon
1/2 cup dried blueberries
1 teaspoon vanilla
1/2 cup sunbutter
4 tablespoons honey
Instructions
In a medium bowl, stir together the muesli, flax seed, cinnamon, and dried blueberries.
Add the vanilla, sunbutter, and honey. Stir (or mix with your dry, clean hands) until combined.
Place dough in fridge for 30 minutes.
Roll dough into 1″ balls. Store in the fridge.
Refrigerator dough for 30 minutes.
Roll dough into small bite-sized balls.
http://www.52kitchenadventures.com/2013/08/29/allergy-free-energy-bites/