Earlier this week, I shared an easy way to de-seed pomegranates. What's next? You can eat the tangy, juicy seeds plain, toss them in salads, yogurt dips or with roasted salmon, or you can juice them. In the past that seemed really difficult and time consuming to me, until I discovered this really simple and fairly obvious way to juice them.
Step 1: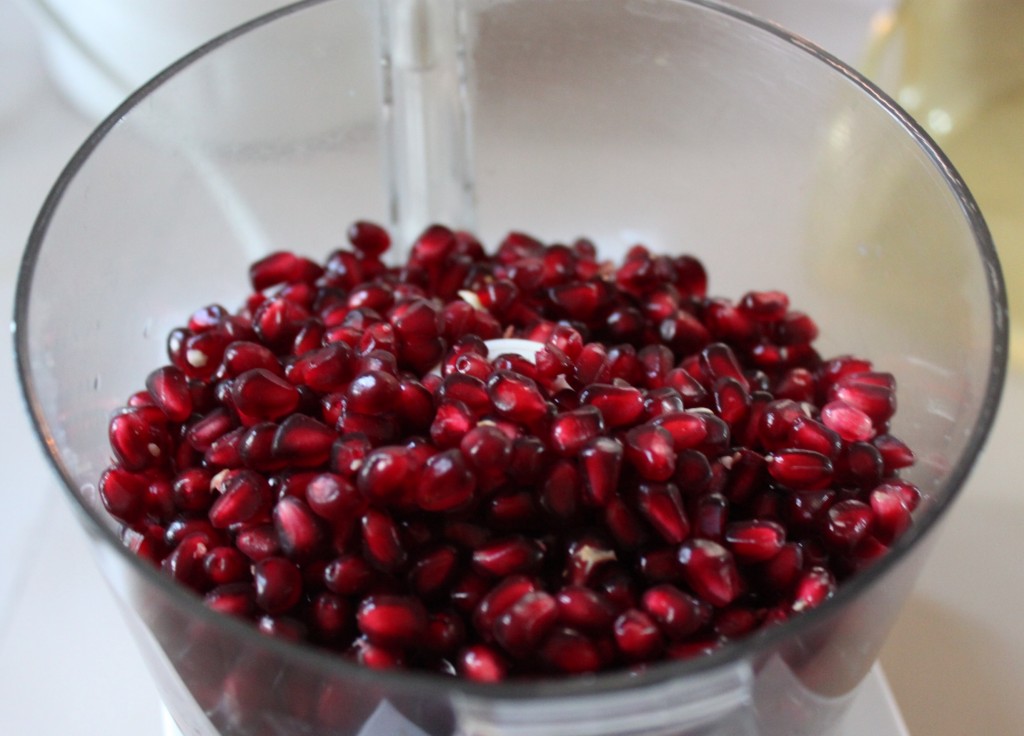 Place pomegranate seeds (aka arils) into food processor or blender
Step 2: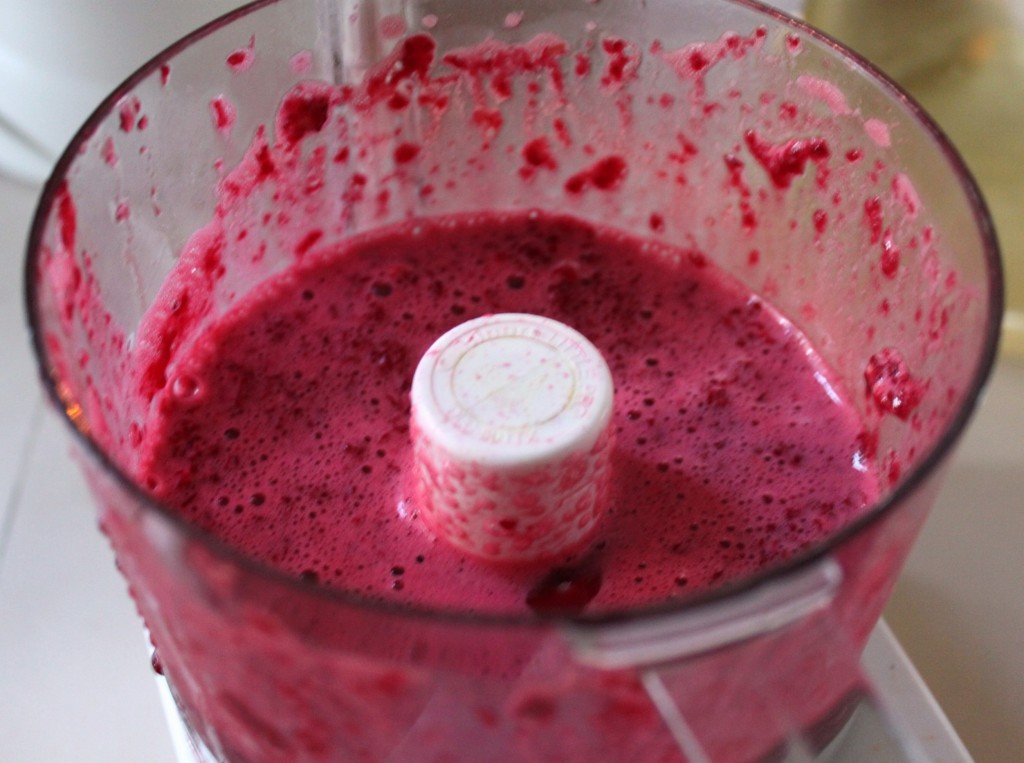 Blend pomegranate seeds
Step 3: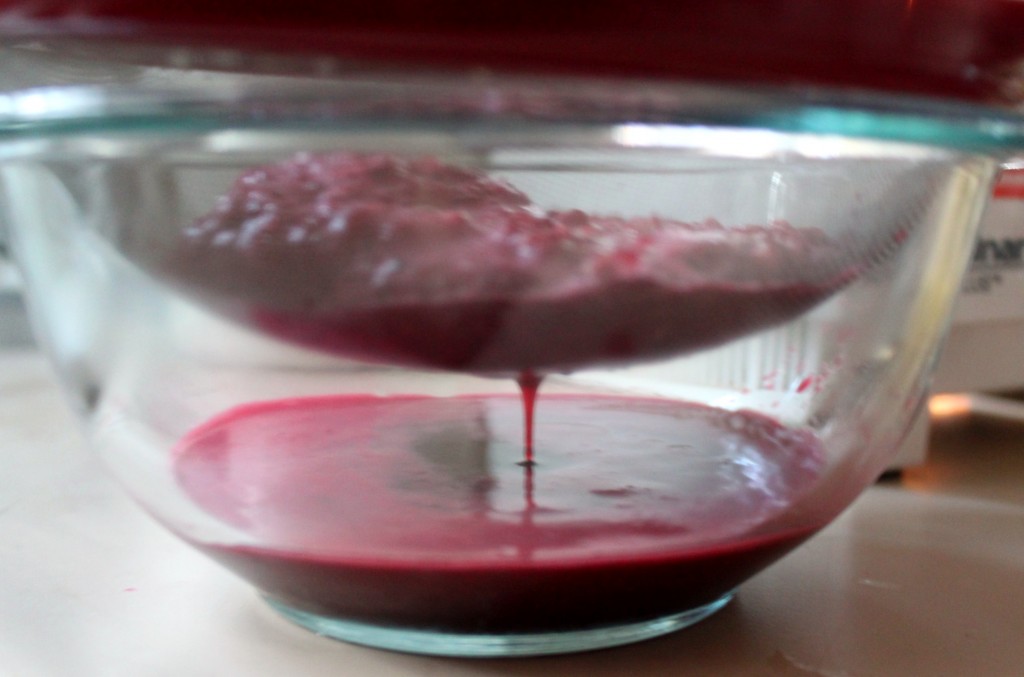 Strain pomegranate mush through fine mesh sieve into bowl and you get…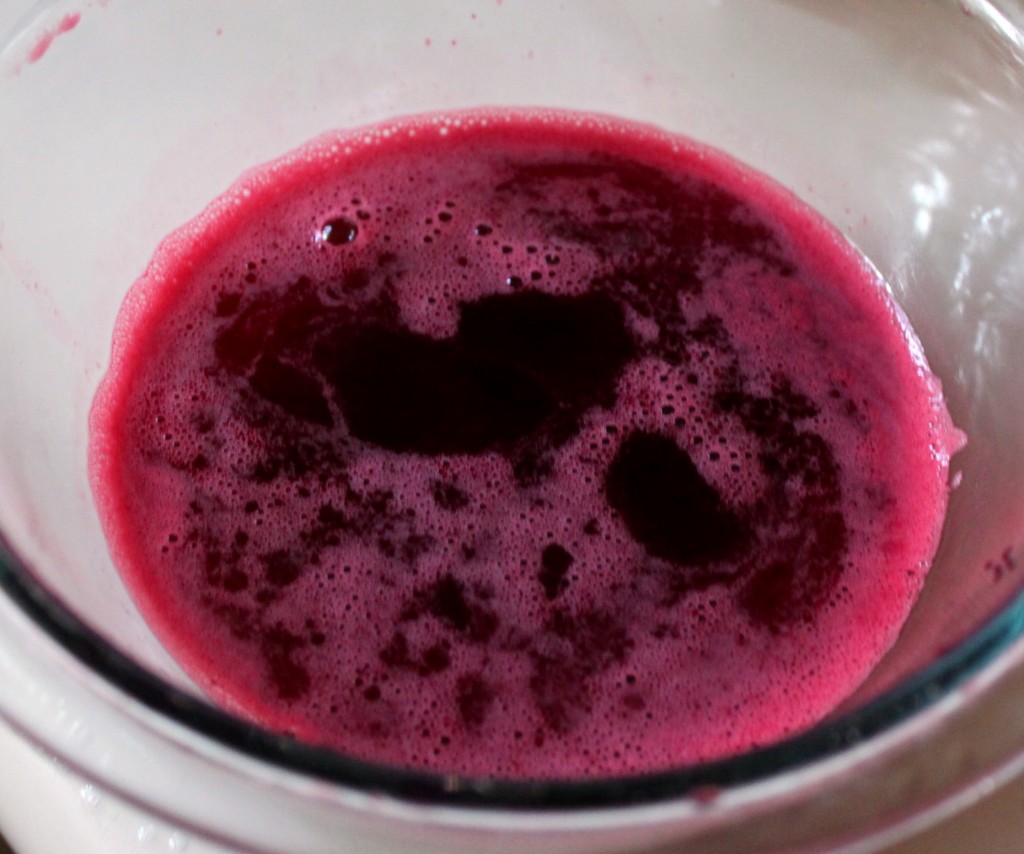 Fresh pomegranate juice!
Pretty easy, right? What's your favorite thing to do with pomegranate juice?