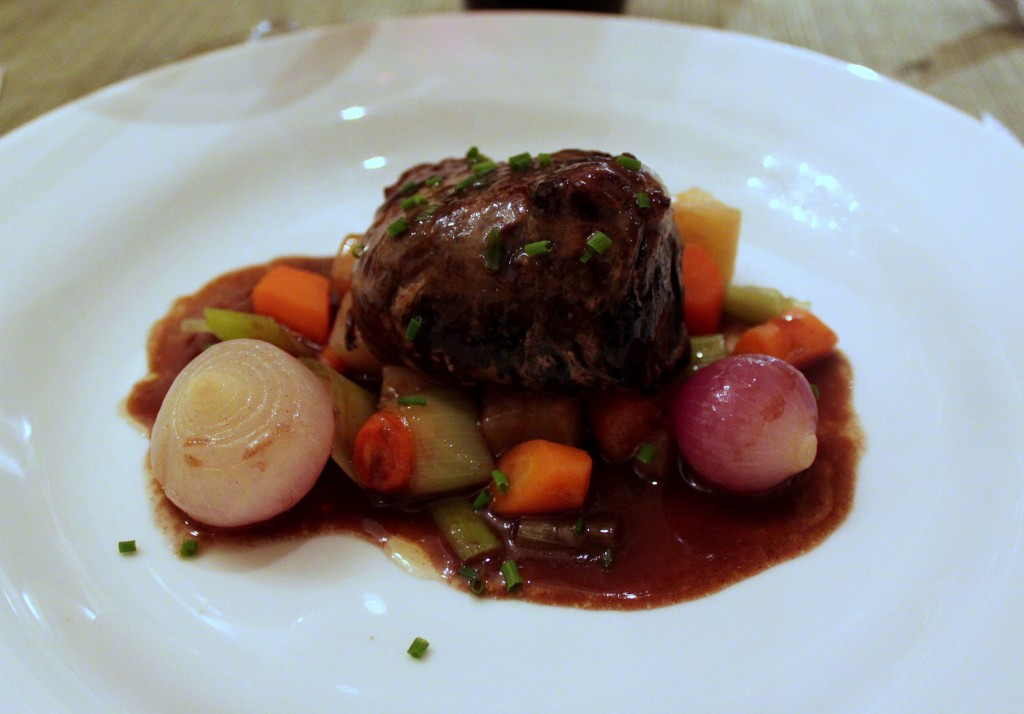 We recently celebrated my friend's birthday in style – her wonderful husband prepared a 5 course dinner party using Thomas Keller recipes. Russ and I arrived early to help him cook and set up. The 5th course, Braised Prime Beef Short Ribs with Root Vegetables and Sauteed Bone Marrow (we omitted bone marrow, as we had this in another course) from The French Laundry Cookbook, gave us this unusual ingredient: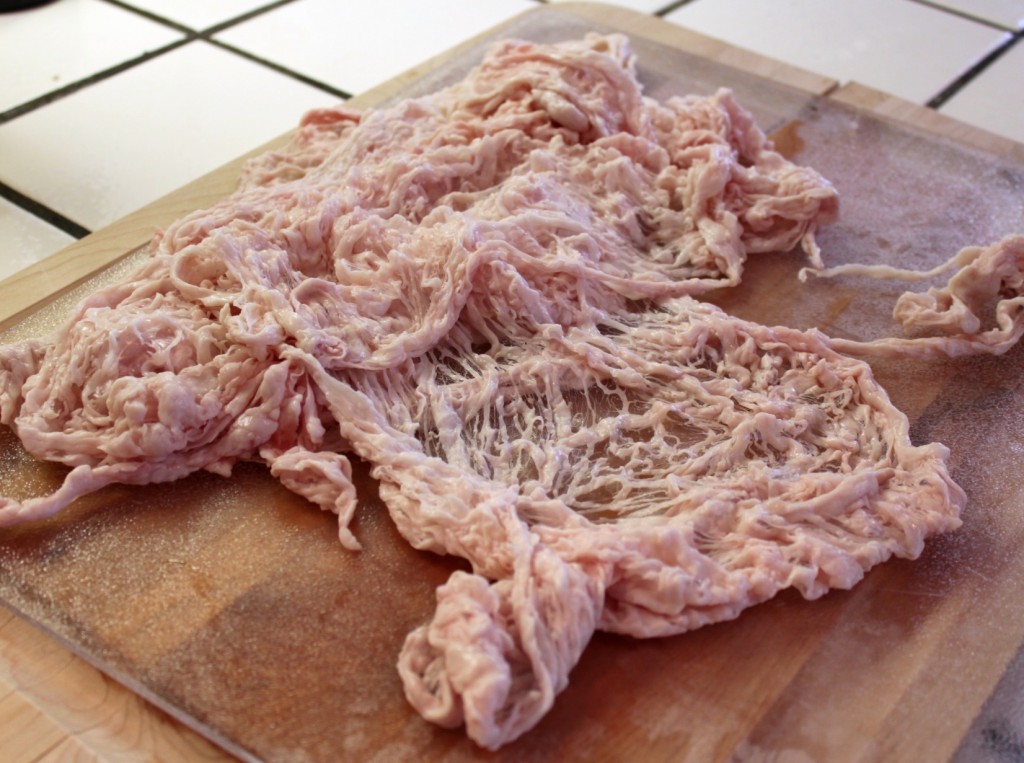 Caul fat. None of us actually knew what it was, although simply by the way it looked, Russ guessed intestinal lining.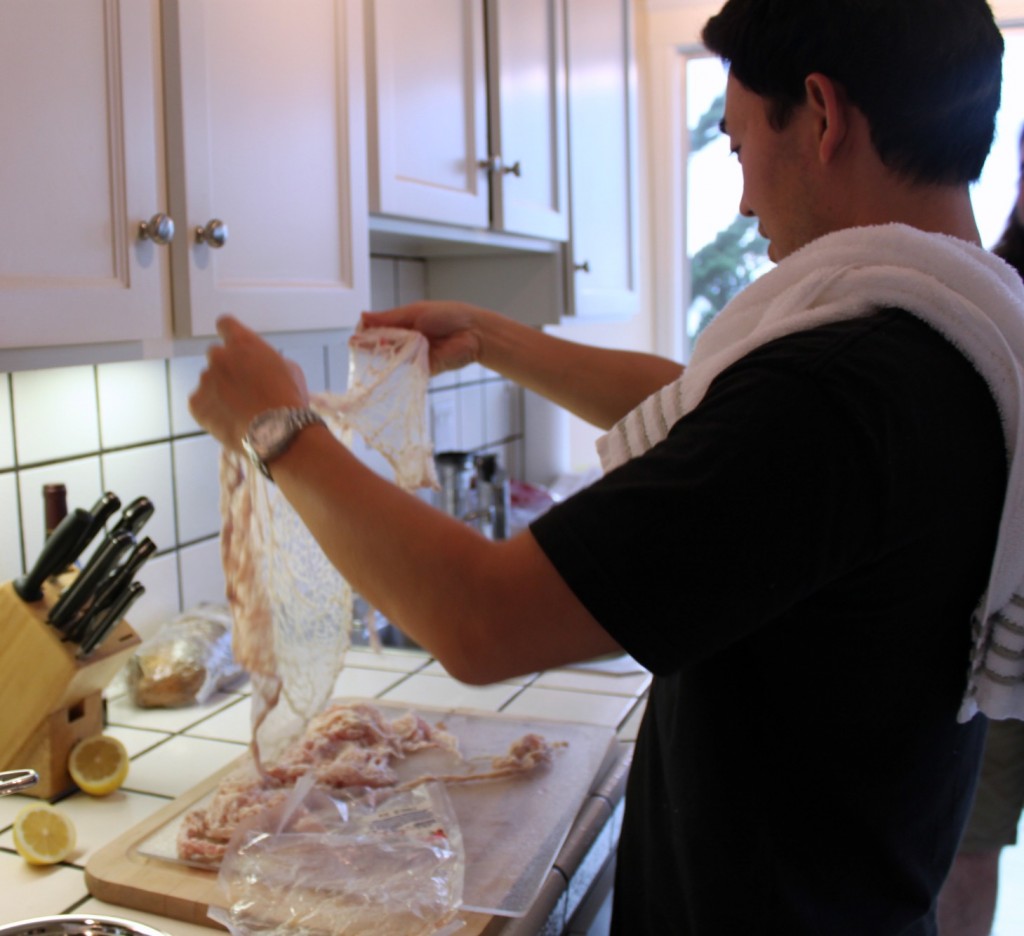 Caul fat (also known as lace fat, which is a slightly prettier name), is fatty membrane that surrounds internal organs of several animals, including cows, pigs and sheep. It is used as a natural sausage casing and to encase other foods, such as pate. Here, it is wrapped around short ribs, which helps the meat keep its shape while also basting it as the fat renders. Some restaurants remove caul fat before serving, but the way this dish is prepared, it ends up almost melting into the meat. While the introduction to the recipe mentions you can omit the caul fat, if you can find it, its definitely worth trying.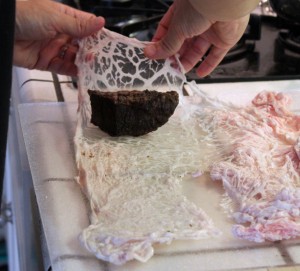 First, the short ribs are marinaded, seared, and braised (not shown here). Next, as shown above, each short rib is wrapped in caul fat.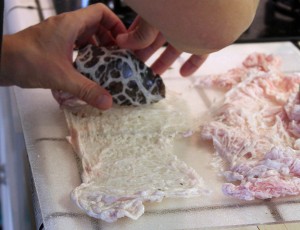 Roll the short ribs so they are encased in a double layer of caul fat.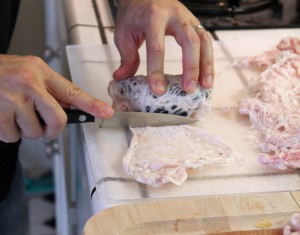 Cut off excess caul fat.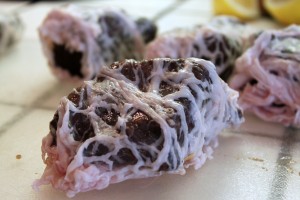 They should look like this, with the meat still visible.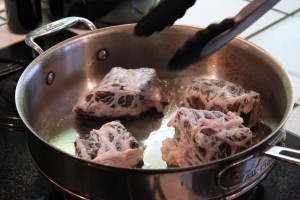 Next, the short ribs are seared once again, for only 30 seconds on each side.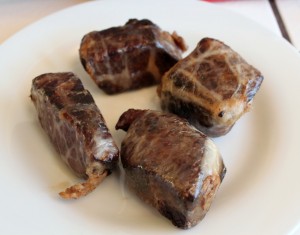 They looked like this after being seared.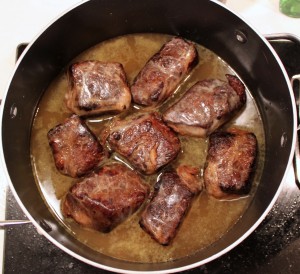 The meat is then placed back into the braising liquid (a mixture of veal stock, chicken stock, and a red wine marinade from the same cookbook) and simmered until served.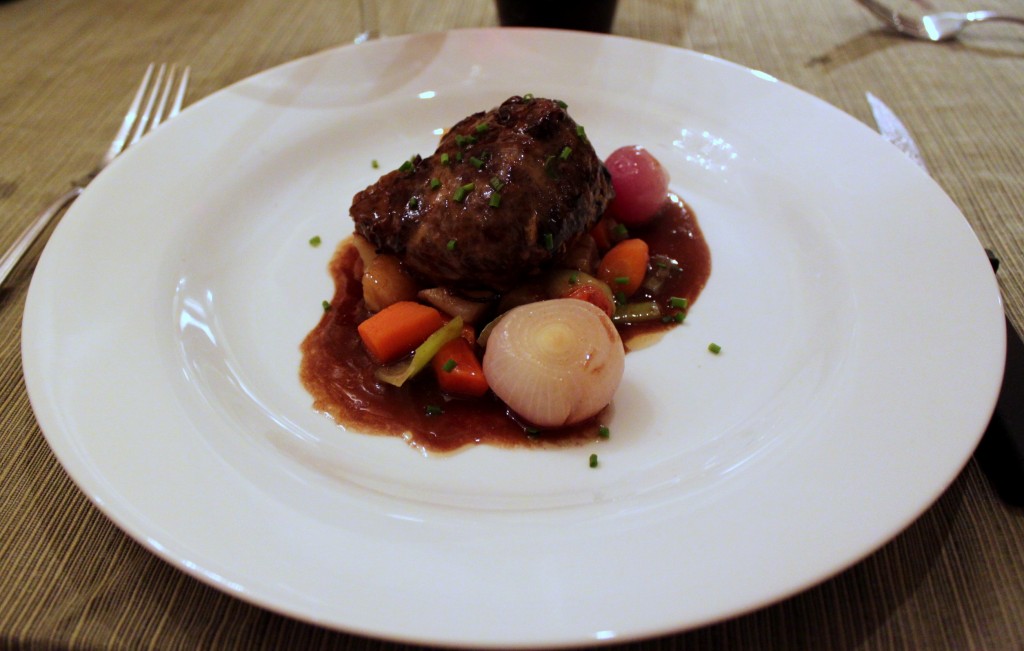 Although this is a relatively complicated and time consuming recipe, its worth the results! I won't publish the recipe in full here, but you can find it in The French Laundry Cookbook. Some of these ingredients may be hard to find; try specialty butchers or ethnic markets. In this case, the caul fat was purchased at the Ferry Building in San Francisco.
More recipes you'll love: