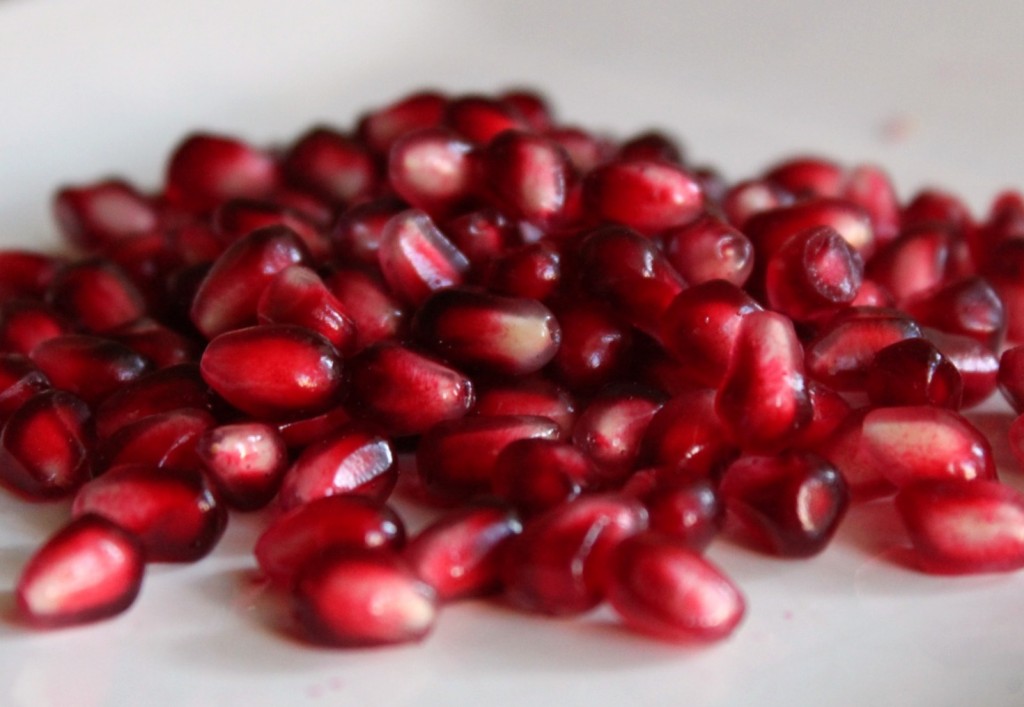 Do you want lots of beautiful pomegranate seeds without a mess like the one below?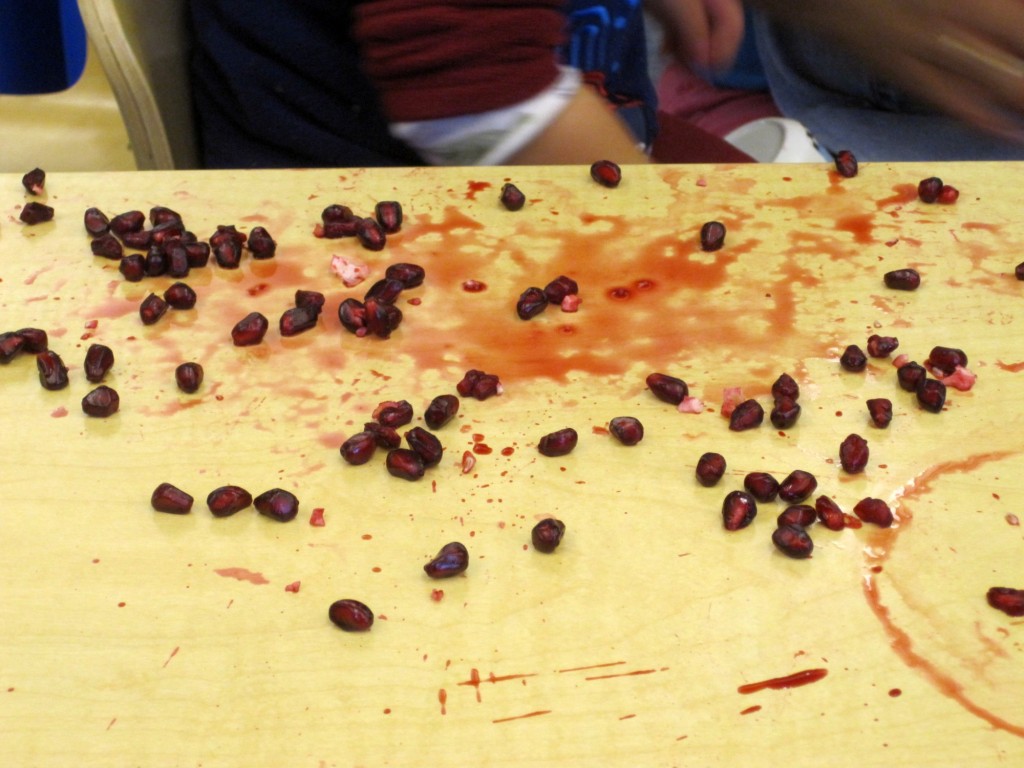 (Disclaimer: this mess was made by a child de-seeding a pomegranate, but I've often made a mess like this! De-seeding pomegranates is actually a great task for children. Just be sure to put on a smock and cover the table or go outside.)
Step 1: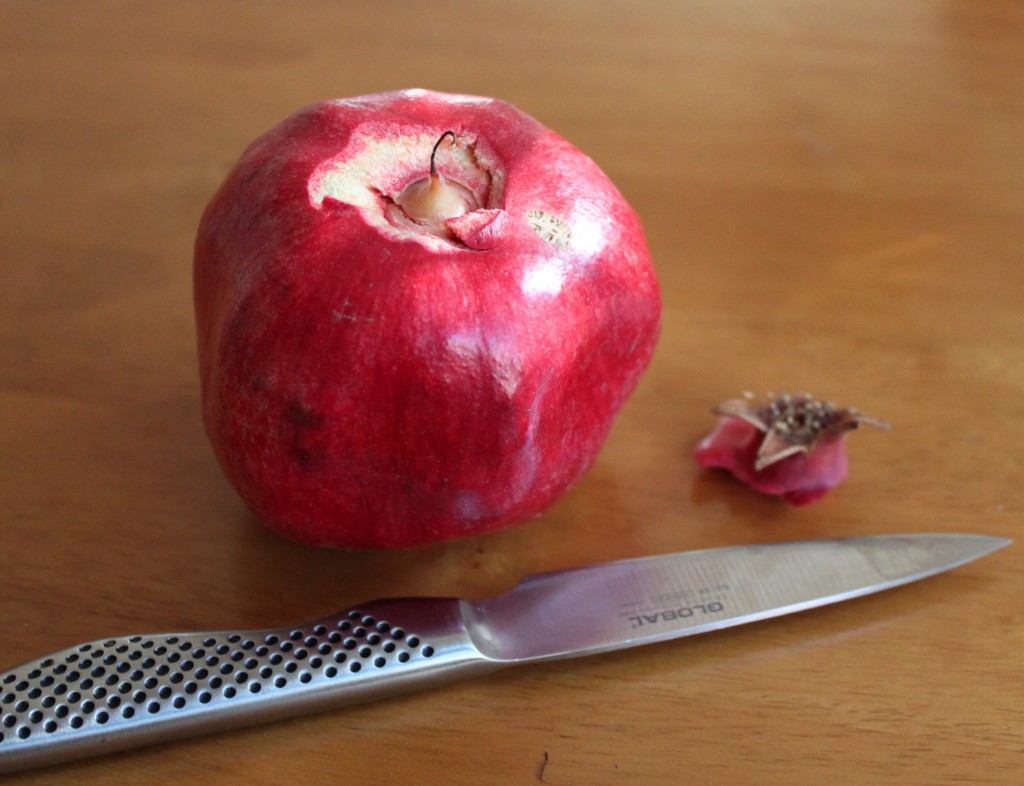 Cut the stem area off
Step 2: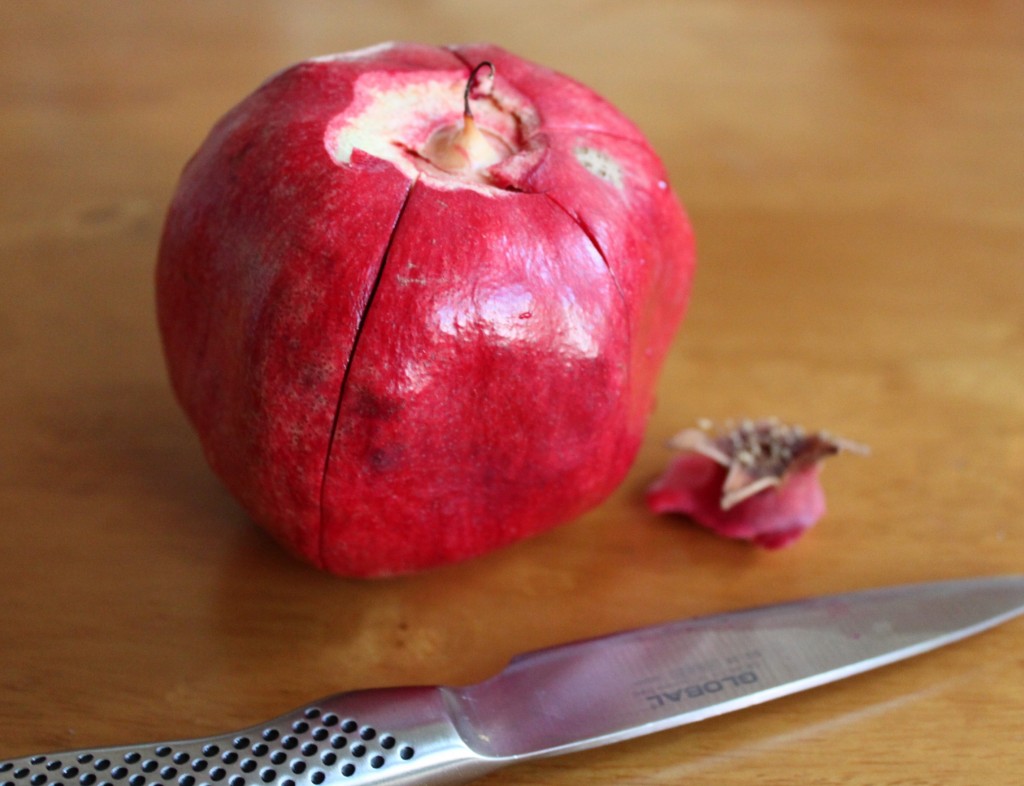 Find the top of each bump around the pomegranate and score from top to bottom.
Step 3:
Pop out one section at a time. Look – no juicy mess!
Next step-by-step photo tutorial: An Easy Way to Juice Pomegranates. After that, look out for recipes for yummy things using fresh pomegranate juice!
What's your favorite thing to do with pomegranate seeds?
More recipes you'll love: