There's only 2 more weeks left of this 52 week challenge (more on that later this week) and I'm running out of steam. A couple of days ago I realized I had nothing planned for this week – nothing written, nothing photographed, not even an ingredient chosen, much less purchased. I wandered through my local food co-op, since they usually having something unusual around, and came across these funny looking hairy roots in the produce section: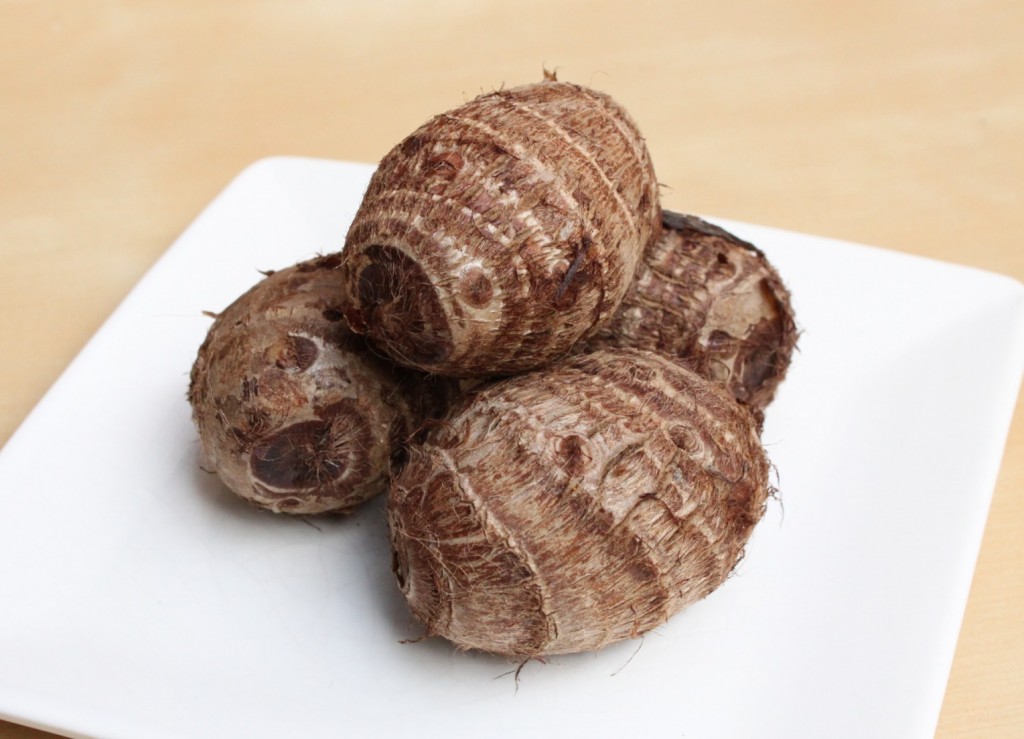 They are taro roots, a staple in Asian and African cultures. These root vegetables are native to southeast Asia and considered to be one of the first cultivated plants. Both the root and the large leafy greens it produces can be eaten. The root can be used in place of potatoes in most dishes and have a slightly nuttier flavor. They are high in fiber, vitamins C, E and B6, as well as copper, potassium and manganese.
The plant is considered toxic when raw, but cooking minimizes the toxin, especially with a pinch of baking soda or by steeping the roots in cold water overnight. It is also recommended to drink milk or consume other calcium rich foods with taro to reduce the effects of the toxins, which contribute to kidney stones, gout or rheumatoid arthritis.
I didn't know all that scary toxic stuff until after I had already bought, cooked and eaten some of the taro. I'm not too worried though, because as you'll see below, the root is boiled, baked and broiled, so I think it is fine. Making baked taro chips is pretty easy and you can flavor them however you like (salty, spicy, etc.) by adding any spices you'd like.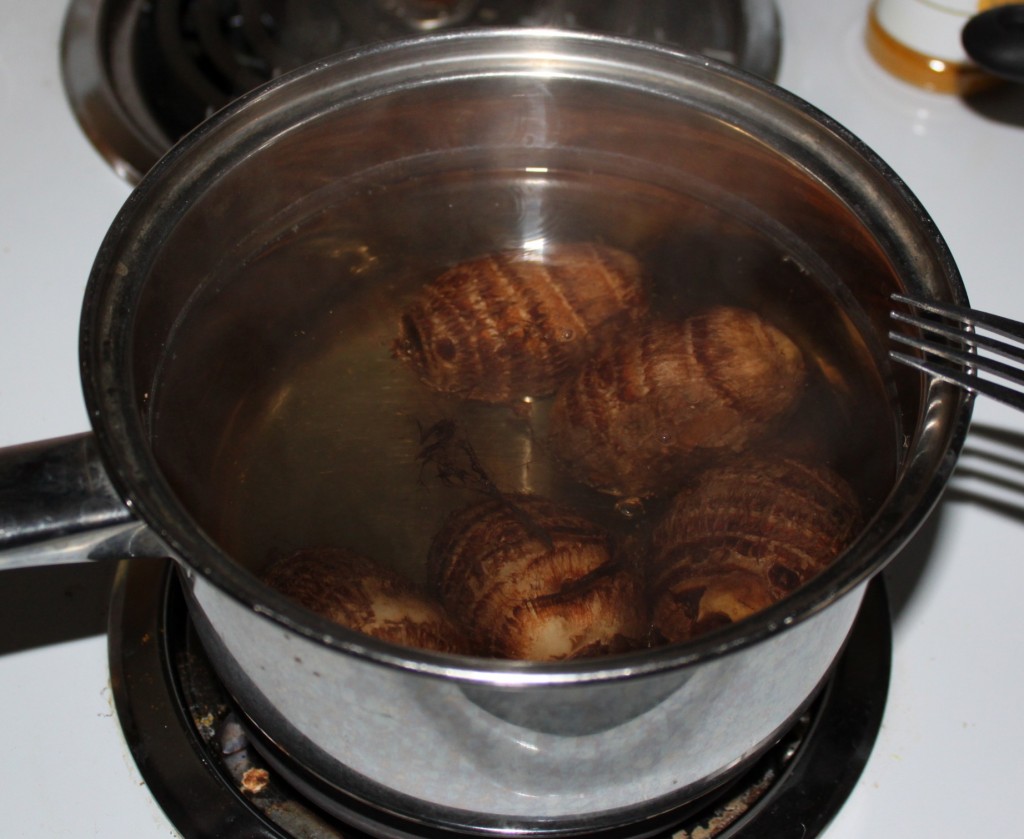 Step 1: cook taro root in boiling water until soft (10-20 minutes). Be careful not to overcook, as this makes taro root mushy. Cook until just barely fork soft.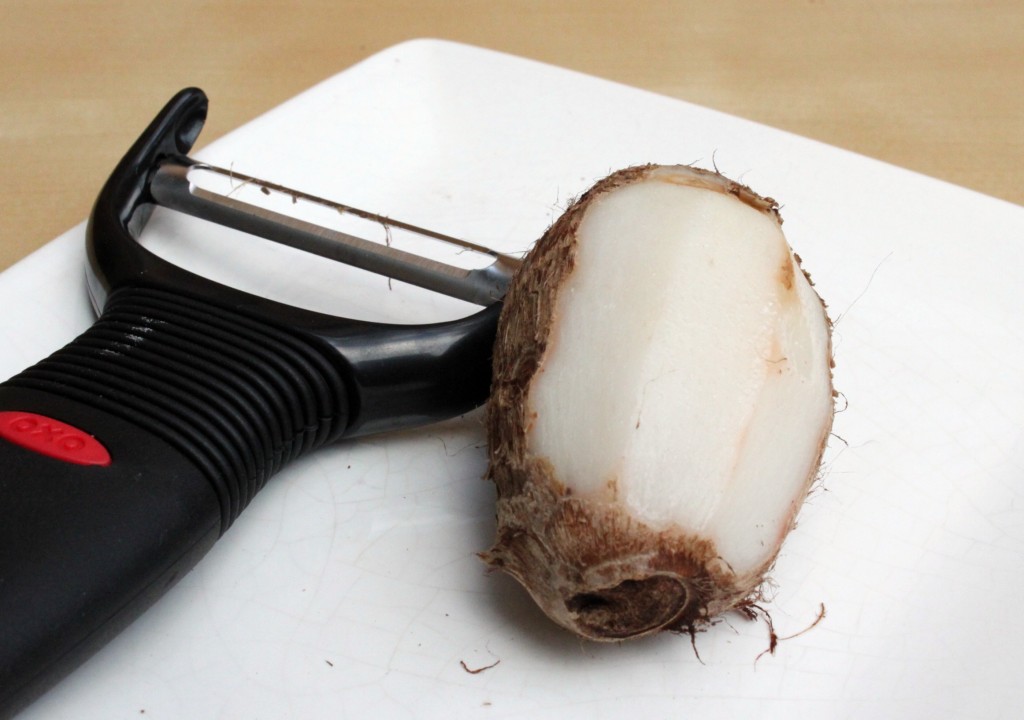 Step 2: remove taro from water and let cool until you can comfortably handle it. Peel skin (be careful, as the flesh is somewhat slimy and sticky, making it hard to grip).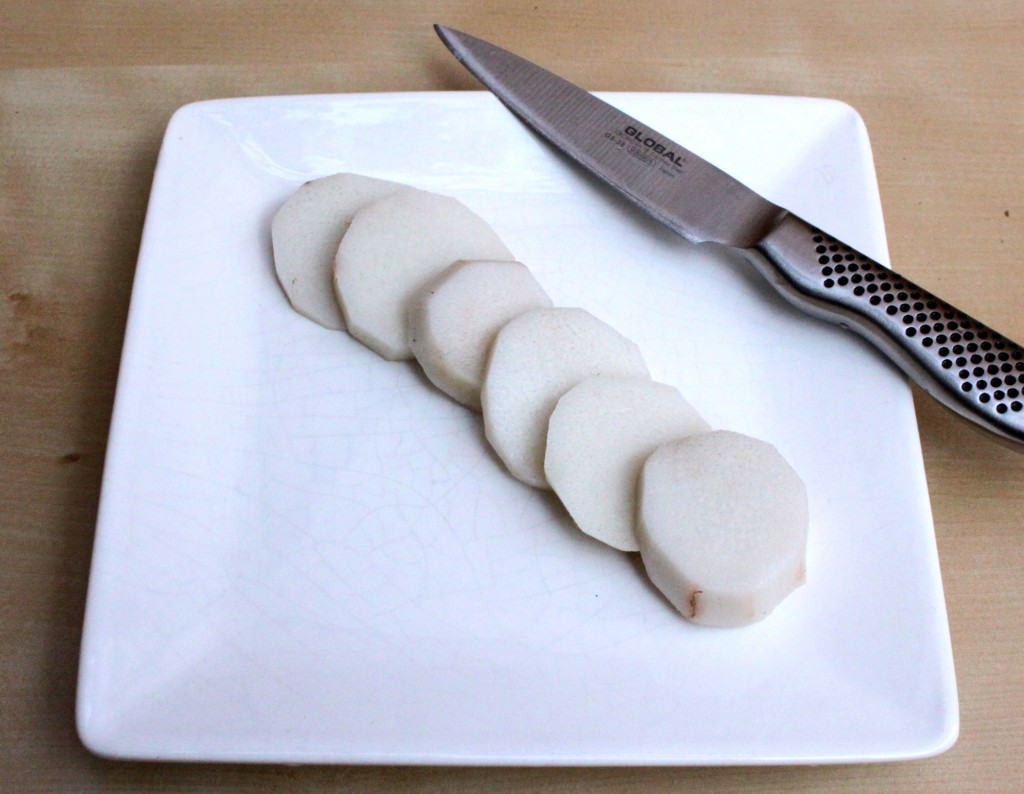 Step 3: evenly slice peeled taro root in 1/4-1/2 inch slices.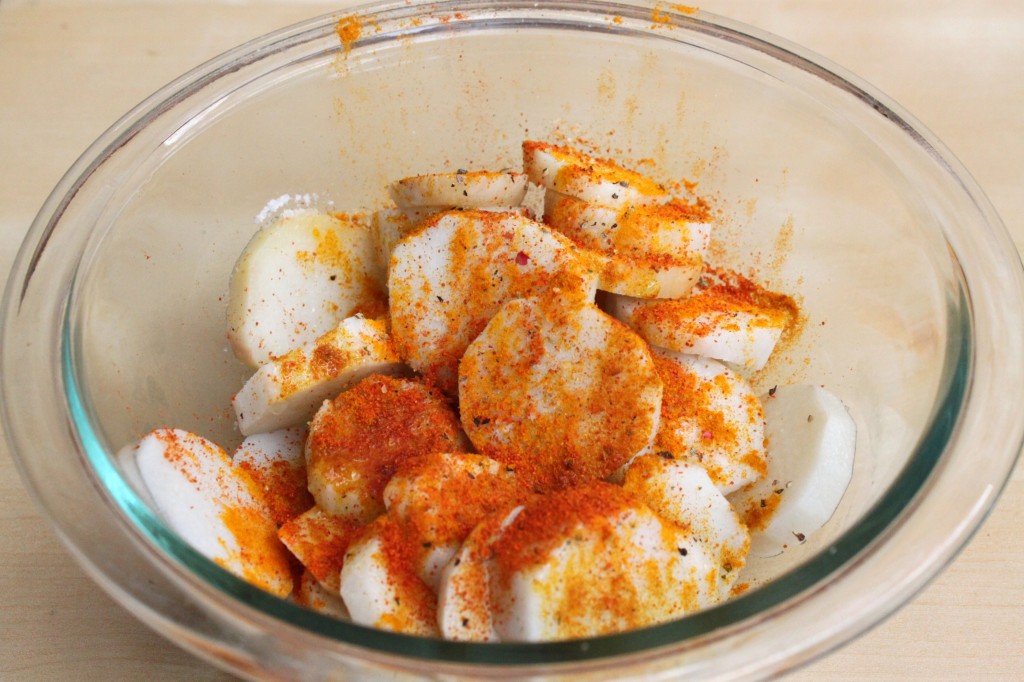 Step 4: season taro root slices with salt, pepper and your favorite spices (I used tumeric and cayenne pepper).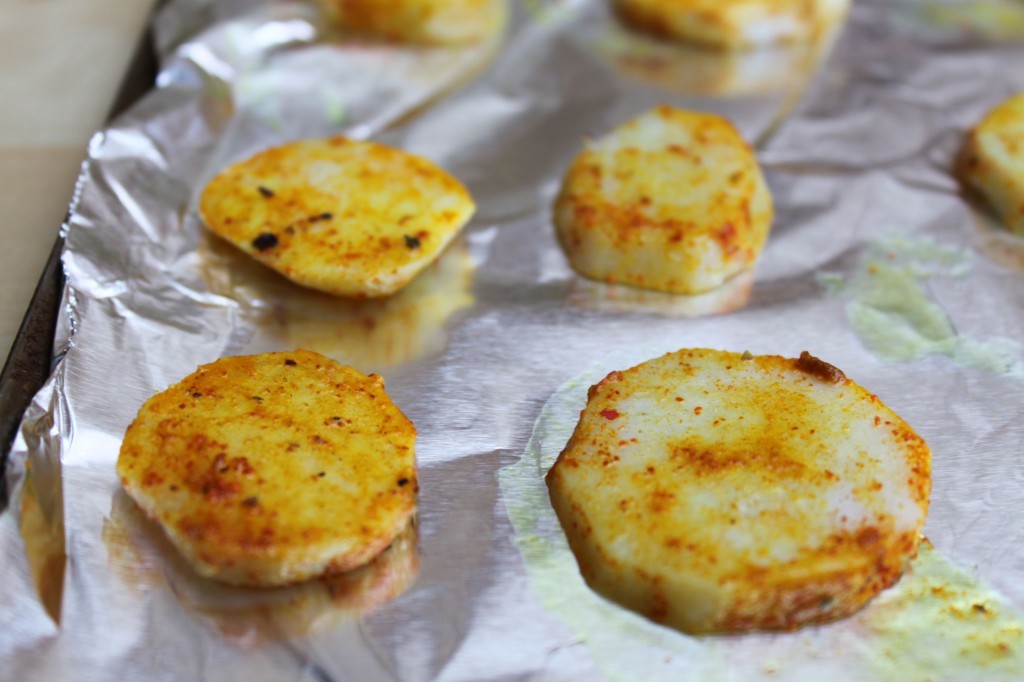 Step 5: arrange slices on a baking sheet covered with foil. Bake for 10 minutes at 350ºF, then broil for 6 minutes, turning pieces halfway through. They should be lightly golden brown.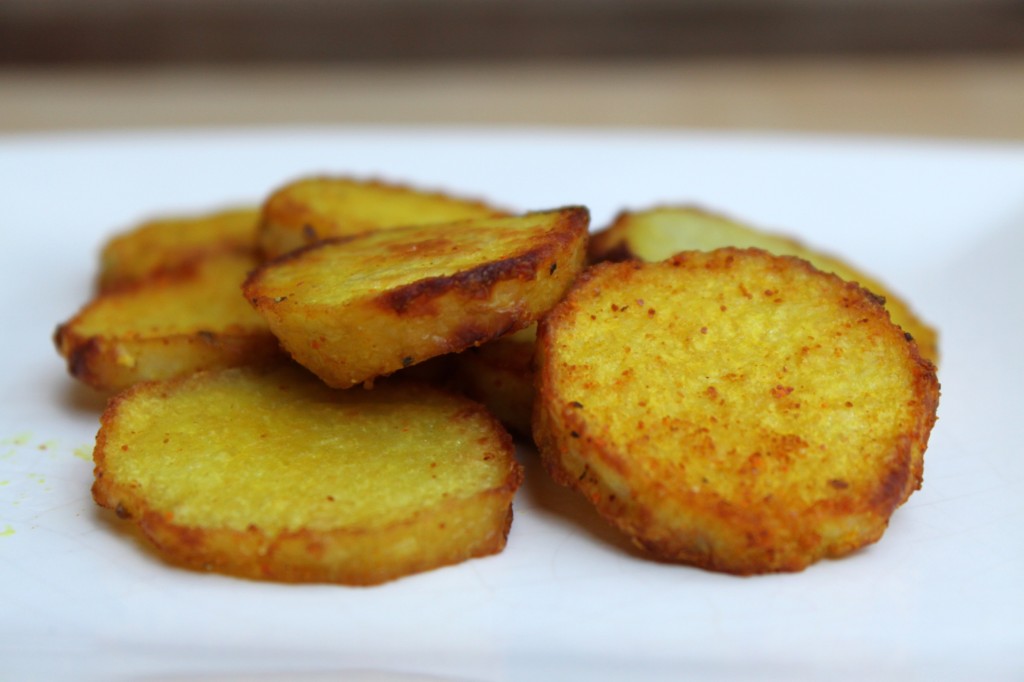 Step 6: Enjoy!