Last week I made homemade butter, which turned out to be extremely easy and tastes just like commercial butter. I wanted to do something fun with it, but baking with it would just use it up (not to mention I'm not eating processed sugar this month) and simply spreading it on toast seemed boring. Instead, I looked into making compound butter. Compound butter is butter that has an additional flavor or ingredients added to it. Basically, you bring butter to room temperature and mix it with other ingredients such as nuts, fresh herbs, cheese, and spices. For instance, you can add dill and lemon juice to butter and serve with fish, add paprika and serve with chicken, or add cinnamon or maple syrup and serve with breakfast.
I found a great list of compound butter recipes at thenibble.com, including a section of sweet butters that sound delicious but I obviously wouldn't be making this month. Out of all of the savory butters, I thought a garlic one would be the most likely to be used in my house. Plus, it can be frozen, so we can keep some on hand and whip it out next time we want garlic bread.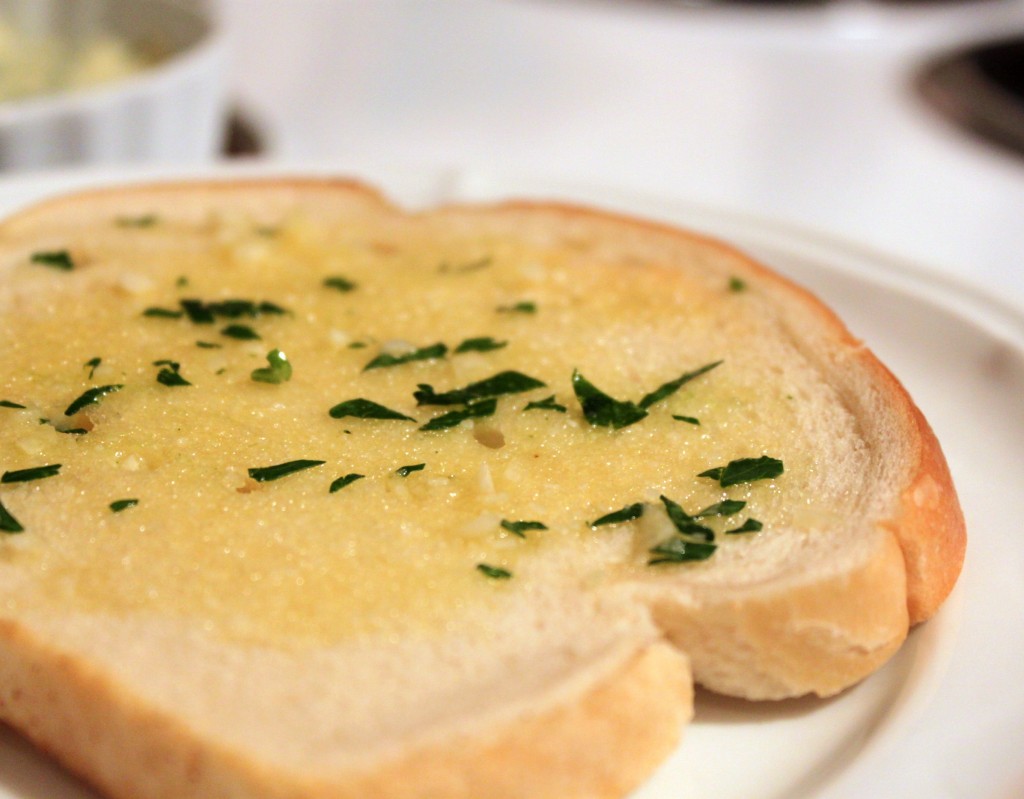 And oh, how garlicky and delicious this butter is. I topped toasted sourdough slices, as you can see, and they were crunchy bites of garlic heaven. I also melted some and put it on popcorn, which was a great movie (or anytime) snack. If you like garlic, I highly recommend this recipe!
What ingredients would you put in butter?
Garlic Butter
Adapted from thenibble.com
1/3 C butter, softened
3 large cloves garlic, finely diced or pureed
2 T parsley, chopped
Salt to taste (I recommend between 1/4-1/2 teaspoon Kosher salt)
Place butter, garlic and parsley in a large bowl. Mix together at medium speed with electric beaters until thoroughly combined (around 2 minutes). Mix in salt to taste. Shape butter if desired (you can press it into molds or ramekins or shape into a log) and let sit at room temperature for 1 hour to let flavors develop. Refrigerate and use within around one week or freeze for up to three weeks.