This week  I made homemade versions of two typically store-bought items: first chocolate syrup, then Irish cream. I've put those to use and made a perfect St. Patrick's Day cupcake: Irish coffee cupcakes! This is a great treat to bring to work on St. Paddy's day: it won't get you buzzed, but you get a little taste of liquor. For those of you who don't know, Irish coffee is coffee spiked with sugar, whiskey and sometimes Irish cream, then topped with thick cream.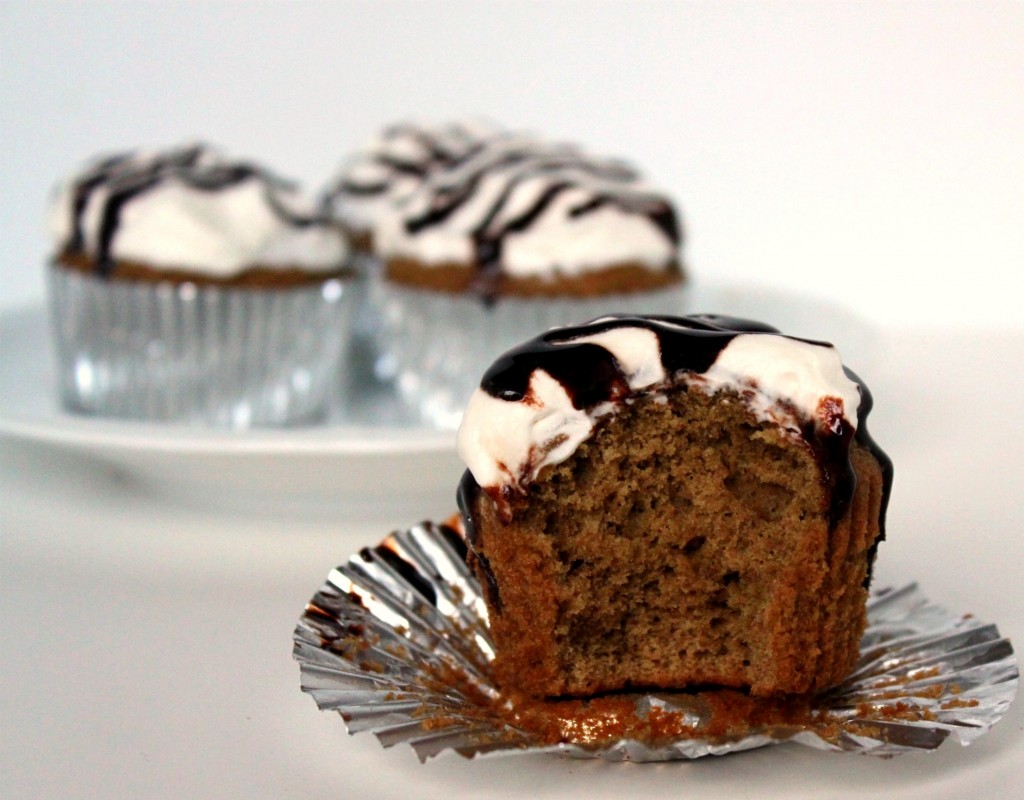 The base is a simple coffee cupcake. I replaced the milk in the original recipe with Irish cream. You could try adding a little whiskey in place of some of the Irish cream for a stronger whiskey taste. The batter tasted strongly of coffee but once baked, it was a fairly subtle taste; I might try adding more coffee and Irish cream next time.
While I usually prefer a buttercream frosting on cupcakes, whipped cream is much more representative of Irish coffee. This whipped cream is lightly sweetened and spiked with whiskey or Irish cream. Topping the cupcakes with some chocolate syrup adds a nice sweetness to this barely sweet cupcake. Slàinte!
Recipe:
Irish Coffee Cupcakes
Adapted from Martha Stewart
Makes 12-15 cupcakes
For the cupcakes:
1/2 C boiling water
2 T instant coffee powder
2 C all-purpose flour
1 t baking powder
1/4 t baking soda
1/4 t salt
1/4 C Irish cream
1/2 C (1 stick) unsalted butter, room temperature
1/2 C granulated sugar
1/2 C packed light-brown sugar
2 large eggs
For the frosting:
1 C heavy cream
2 T powdered sugar
1 T Irish cream or whiskey
Preheat oven to 350°F. Position a rack in the center of the oven and line a muffin tin with liners.
To make the cupcakes:
In a small bowl, pour boiling water over instant coffee and let cool. In a medium bowl, whisk together flour, baking powder, baking soda and salt.
Once coffee is cooled, add Irish cream. Beat softened butter with both types of sugar until pale and fluffy. Add eggs, 1 at a time, beating well after each addition. Beat in flour mixture in 3 additions, alternating with espresso-milk mixture, beginning and ending with flour.
Fill cups of muffin tin 3/4 full. Bake around 15-20 minutes, until a toothpick inserted into the centers comes out clean.
To make the frosting:
Whisk the heavy cream and powdered sugar together until medium peaks form. Add Irish cream or whiskey and continue to mix until slightly stiff peaks form. Garnish with chocolate syrup if desired.
More recipes you'll love: