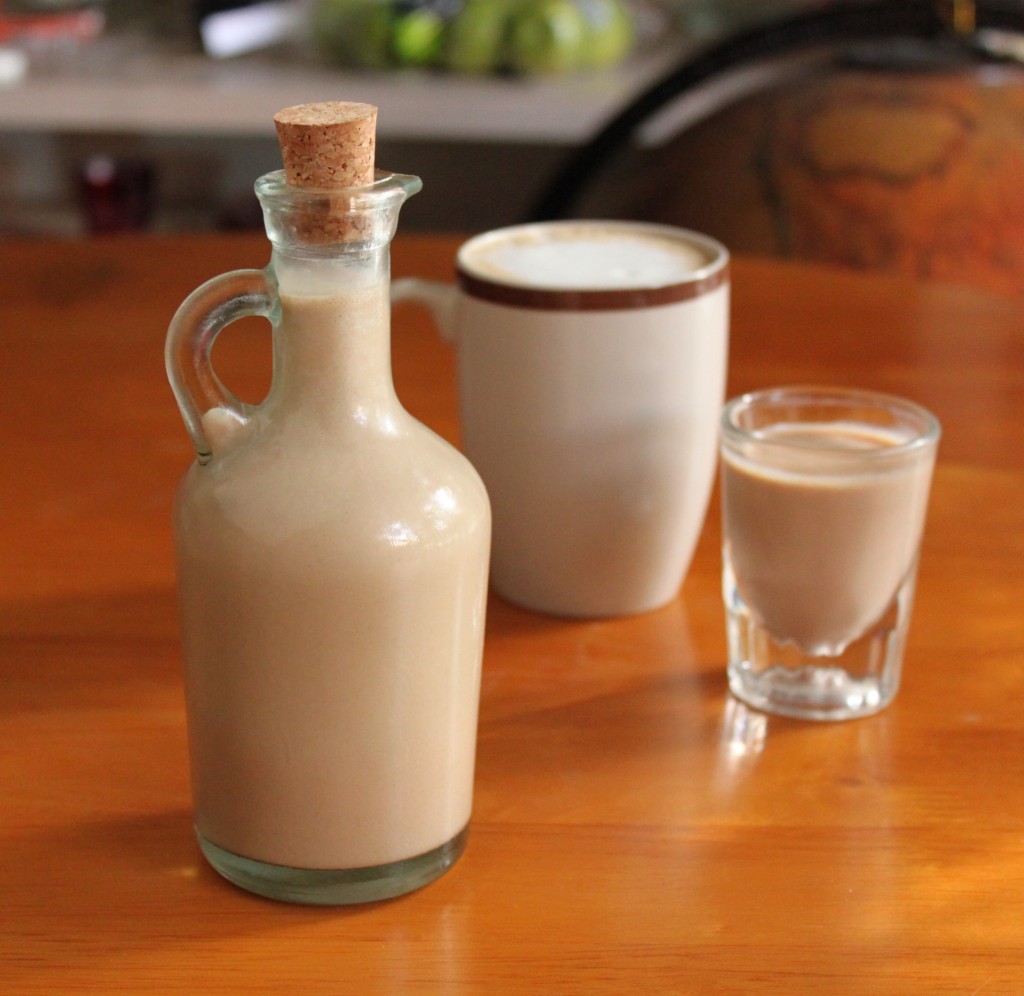 Yesterday I shared how I made homemade chocolate syrup. I actually made that specifically to use in today's recipe – homemade Irish cream! This is a ridiculously easy recipe that makes me question buying Bailey's ever again. It tastes better, you can make as much as you need, and adjust how much whiskey (or any other ingredient) is in it. Want a really strong drink? Add more whiskey. Want something a bit sweeter? Add more chocolate syrup and less whiskey.
Use it to make a superb Irish coffee, white Russian, or enjoy it on the rocks. And, as with my last homemade liquor, I found a way to incorporate it into baking. Look out tomorrow for some cupcakes that are perfect for St. Patrick's Day! (Update: check them out out – Irish Coffee Cupcakes!)
Recipe:
Homemade Irish Cream
1 cup heavy cream
14 ounce sweetened condensed milk
1 1/3 cup Irish whiskey (I used Jameson)
2 tablespoons chocolate syrup
1 teaspoon instant coffee
1 teaspoon vanilla extract
1 teaspoon almond extract
Place all ingredients in a blender or food processor and blend for 1 minute. Store in an airtight container in refrigerator for up to one month.