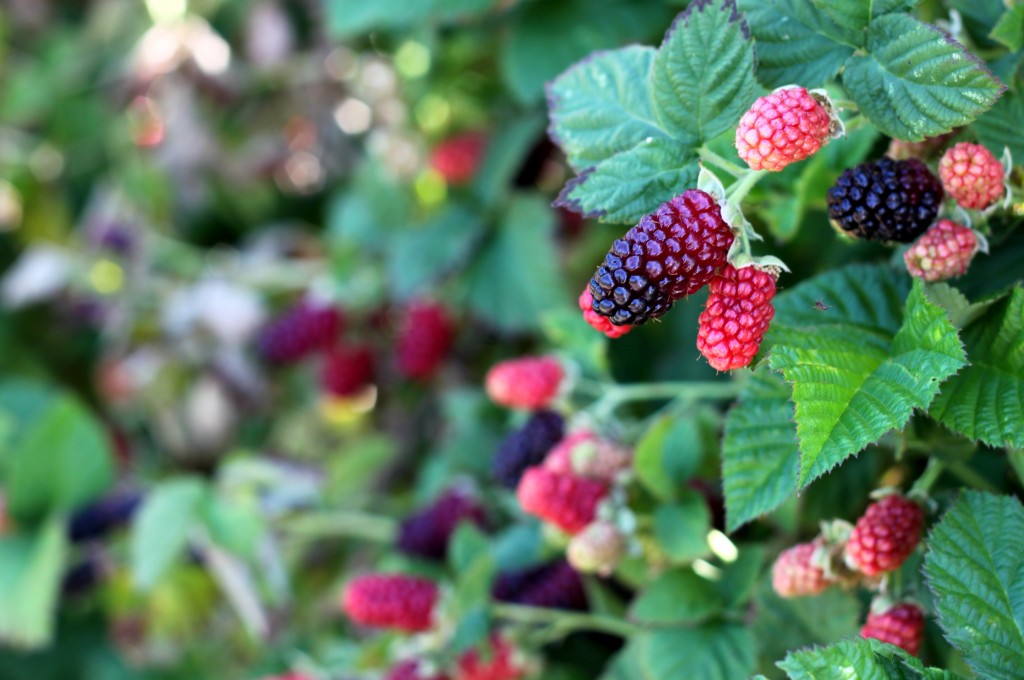 As I mentioned in my last post about blueberry lavender butter, I love summer fruit season and I feel very lucky to live in northern California, where I'm surrounded by farms and fields in every direction. Recently I took advantage of this and went to a farm nearby to pick berries.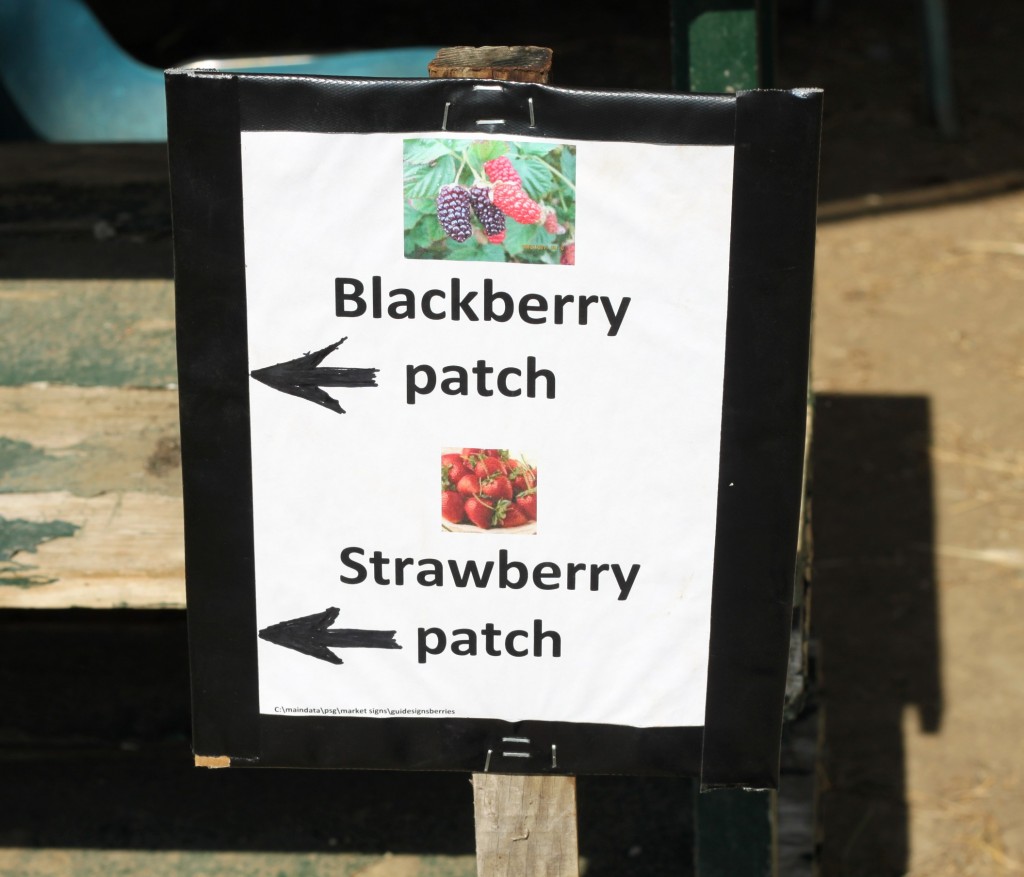 Blackberries and strawberries are in season and available at this particular farm. At other places you can find boysenberries and olallieberries (both similar to blackberries but with more tart and complex flavors), as well as blueberries and cherries.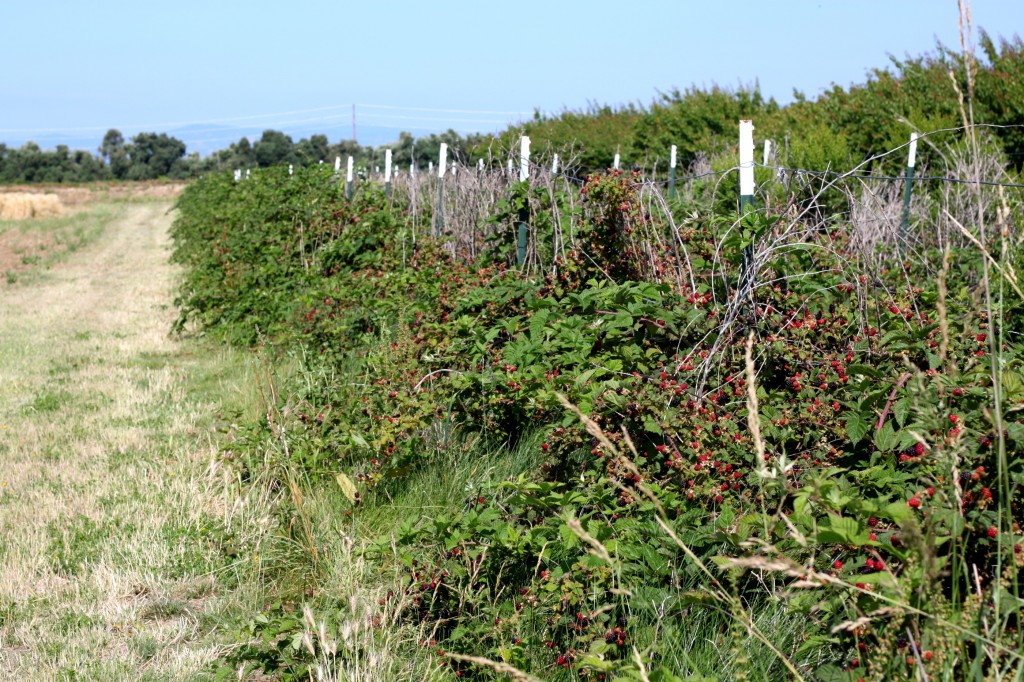 One of many rows of plump, juicy blackberries. It looks like they go on forever!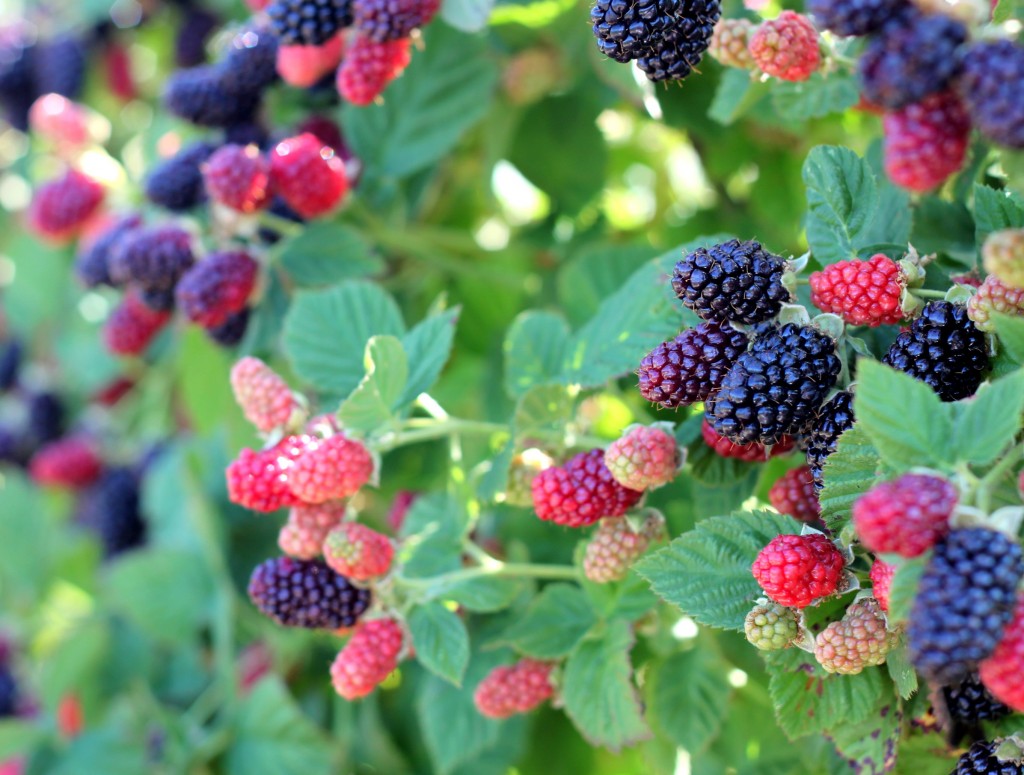 It was hard work to find ripe berries (I think the fields get picked over by Sunday). There were lots of unripe pink berries and even the darker berries were often tart. To make sure they were ripe, we had to sample berries from every bush. It was difficult work, but someone has to do it!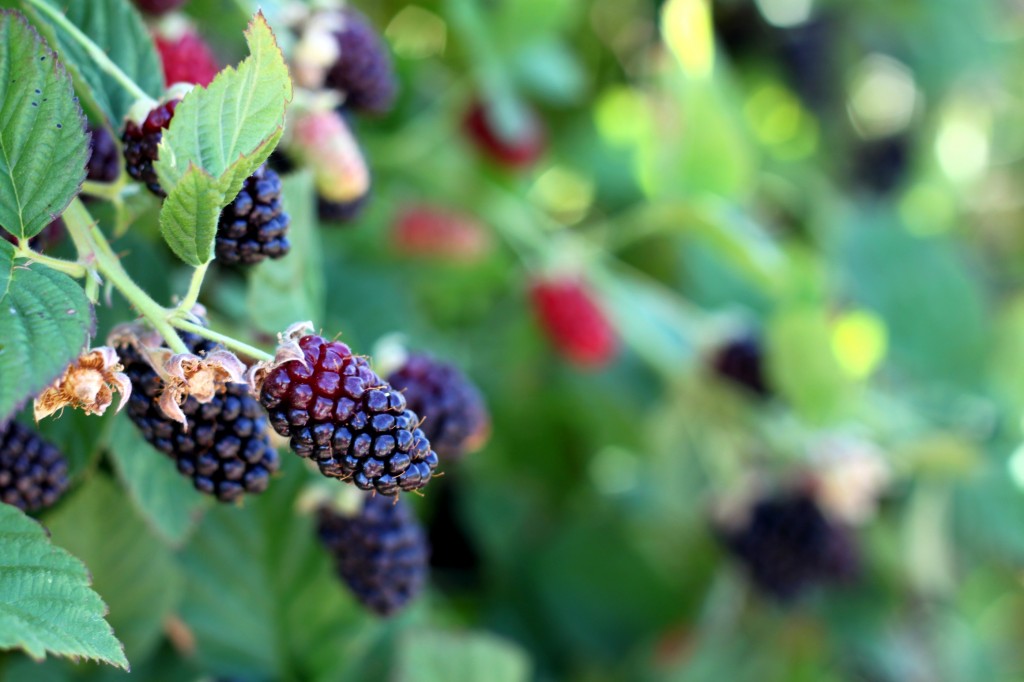 Here's a more promising patch. Better get to taste testing a few…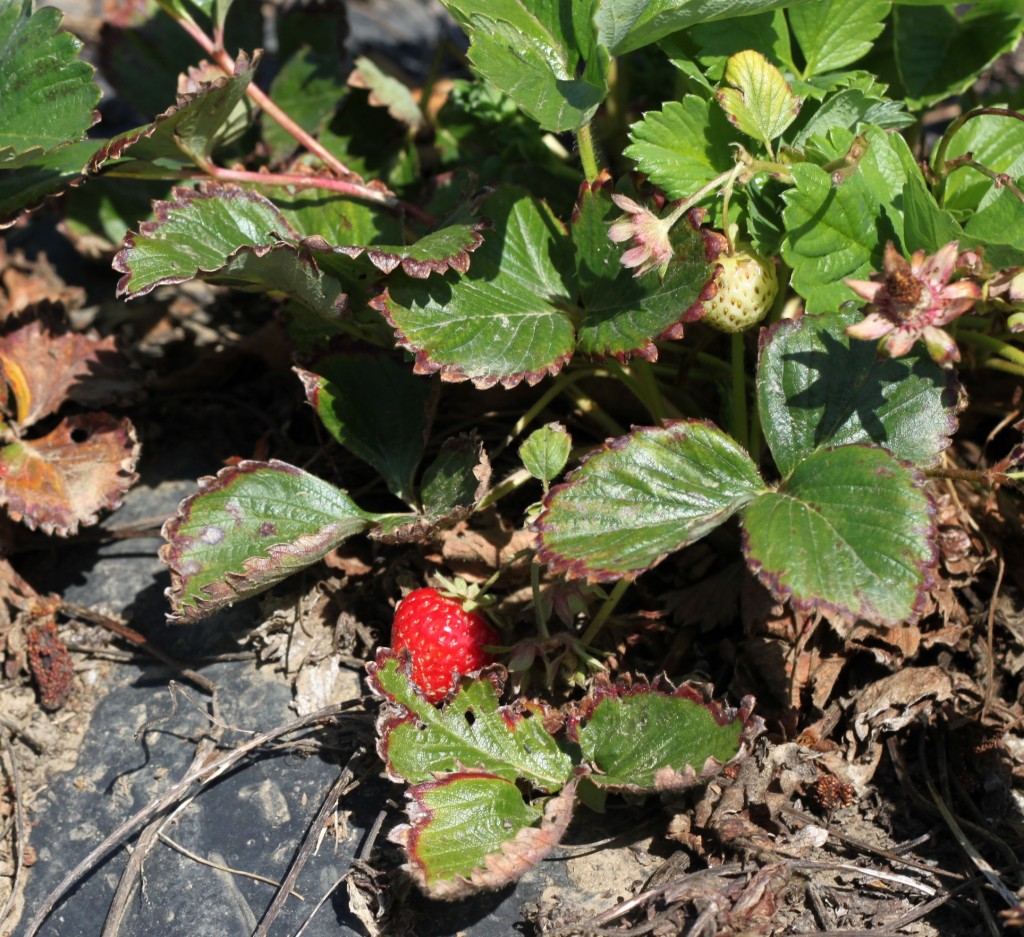 The strawberries were even harder to find than the blackberries. Many were half white, half red or shriveled and starting to rot. They were a variety I'd never seen before, one that makes smaller berries than the average store bought strawberry. They were surprisingly sweet and flavorful and I really wish there had been more to pick.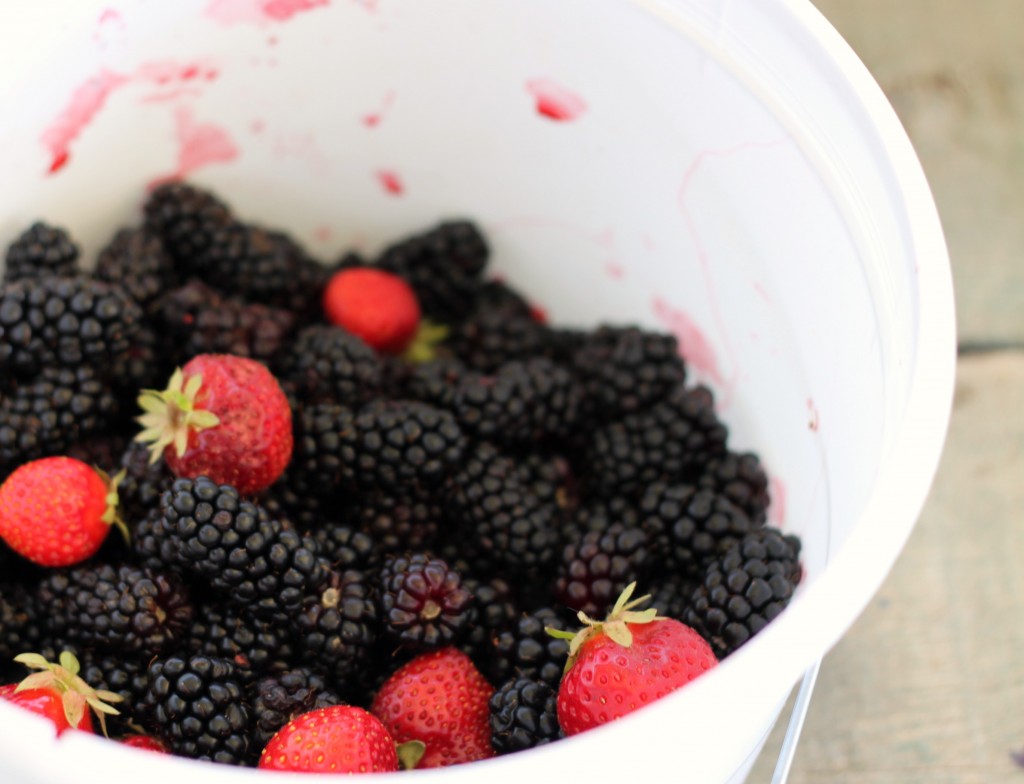 One of two buckets we picked, ready to be weighed and paid. I brought this all home, devoured many of the strawberries and made a thick, sweet and tangy blackberry pan sauce to drizzle over pork chops. Stay tuned and I'll share the recipe on Friday!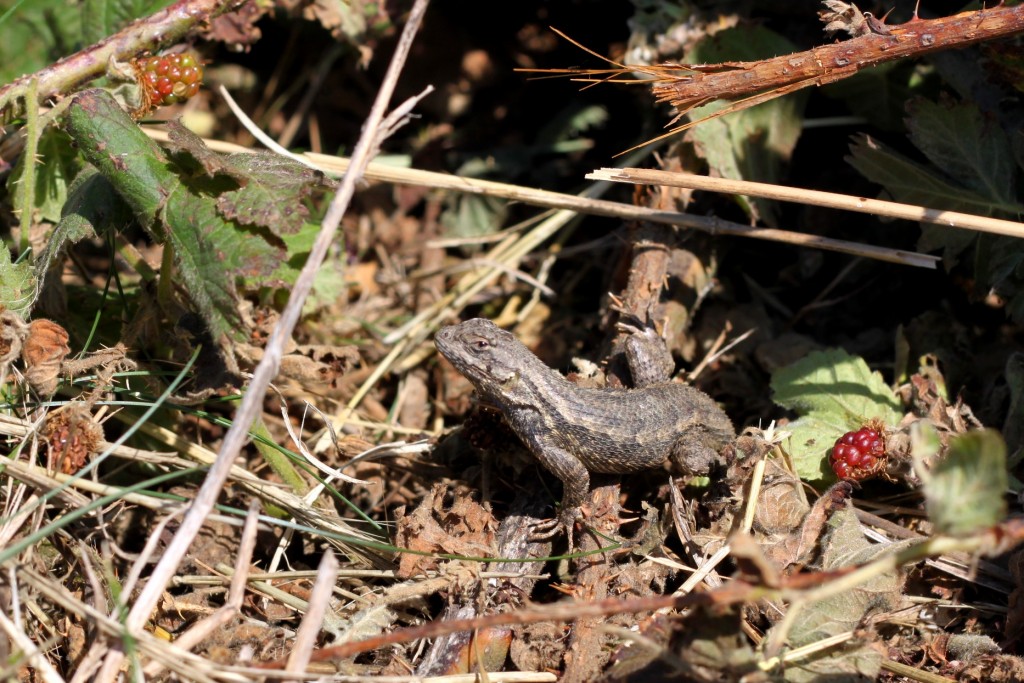 Oh, and I made a little friend out in the fields. He wants to know, what's your favorite summer food-related activity?
More recipes you'll love: