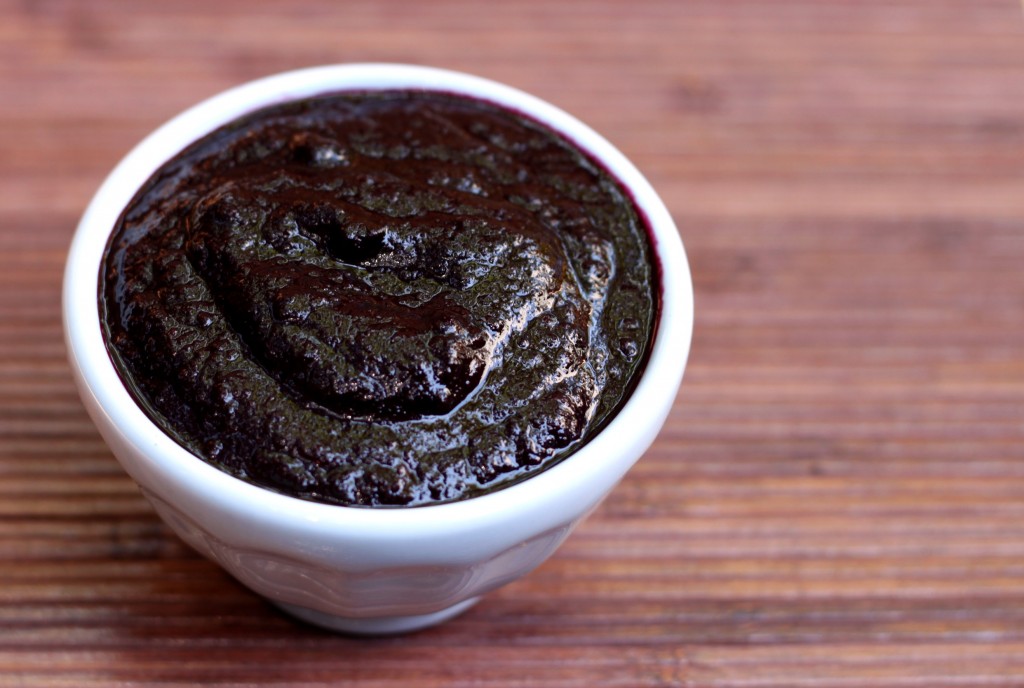 For regular readers, this will post will probably give you a sense of déjà vu. Slow cooker blueberry lavender butter? Didn't I post that last week? Why yes, yes I did. But this week, in answer to several people who wondered if it could be done with frozen blueberries, I have your answer: YES it can!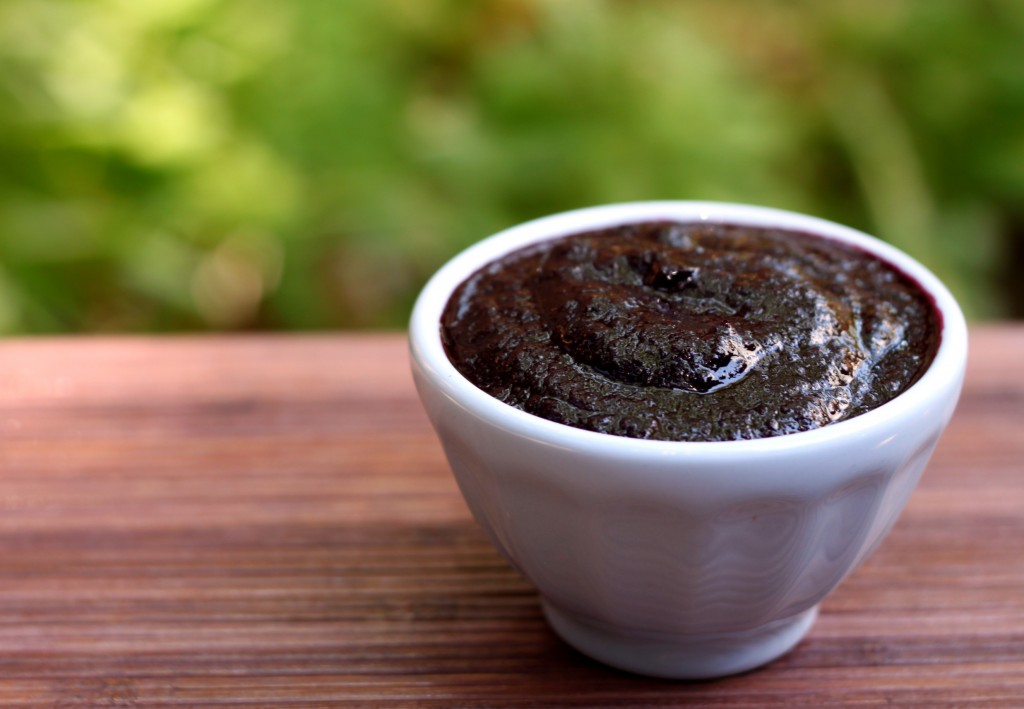 I started out with mostly thawed (I left them in the fridge overnight) frozen blueberries. I only had about 3.5 cups in my freezer, so that's what I used. I scaled down the recipe but it's basically the same as with fresh berries. The texture is slightly grainy compared to the batch made with fresh berries, and the color is darker, but the flavor is the same.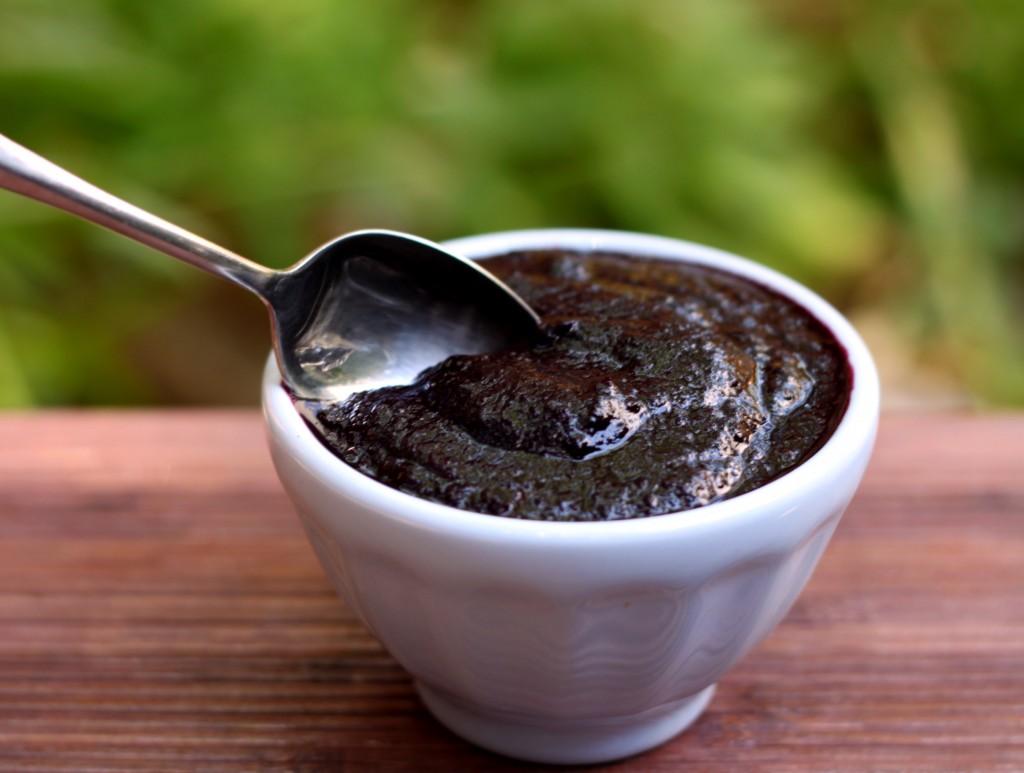 Even more exciting, I have big plans for this batch (beyond eating it on toast and straight out of the jar like the last batch). It will be incorporated into a cute dessert soon…stay tuned!

Recipe:
Slow Cooker Blueberry Lavender Butter (with frozen blueberries – see this recipe for Slow Cooker Blueberry Lavender Butter with fresh berries)
Frozen blueberries, thawed overnight in fridge and then pureed
Sugar to taste (around 1 cup for every 4 cups of blueberry puree)
1 T dried lavender buds
Zest of 1 lemon
1 bouquet garni bag (like these or use cheesecloth and twine to make your own)
Place pureed blueberries in slow cooker and turn to low. Fill bouquet garni bag with lavender and tie shut. After 1 hour stir blueberry puree and add bag of lavender, lemon zest and sugar. Prop open lid with a spatula or wooden spoon and continue cooking on low, stirring occasionally. Cook for 3-5 more hours, until desired consistency is reached. Remove bouquet garni bag of lavender and discard. Place fruit butter in food processor or blender and process to desired consistency. Pour into sterilized jars, leaving 1/2 inch of head space, wipe rims and screw on lids. Process in boiling water canner for 10 minutes. Store jars in cool, dark place.*
*If you're intimidated by canning or plan to use the fruit butter right away, store in an air-tight container in fridge.