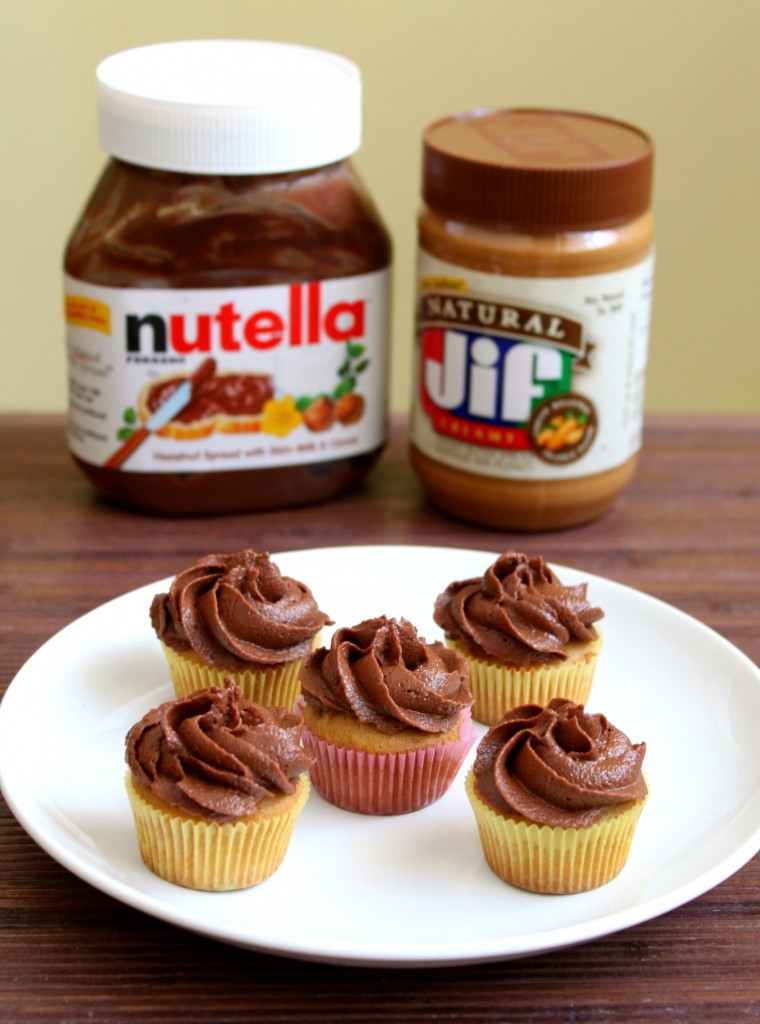 I'm going to go ahead and declare this Peanut Butter Week….oh, wait, I just Googled it and National Peanut Butter Day is January 24th. Well, I'm going to ignore that because for all I know someone randomly chose that like I just did. And I have 2 awesome peanut butter desserts to share with you this week. So it's going to be PB Week on 52 Kitchen Adventures. Ok? Ok.
The chocolate Nutella cupcakes I posted last month were by far my most popular post ever. For good reason too – rich chocolate cupcakes topped with Nutella buttercream are basically to die for. With a company BBQ at my new job coming up, I wanted to bring in some special homemade cupcakes (is there any better way to make new friends?). The chocolate Nutella cupcakes came to mind first, but I wanted to take them to the next level. I racked my brain and came up with another spread that's almost as good as Nutella: peanut butter! Peanut butter is awesome, Nutella is awesome, so I could only assume that the two together would be super awesome.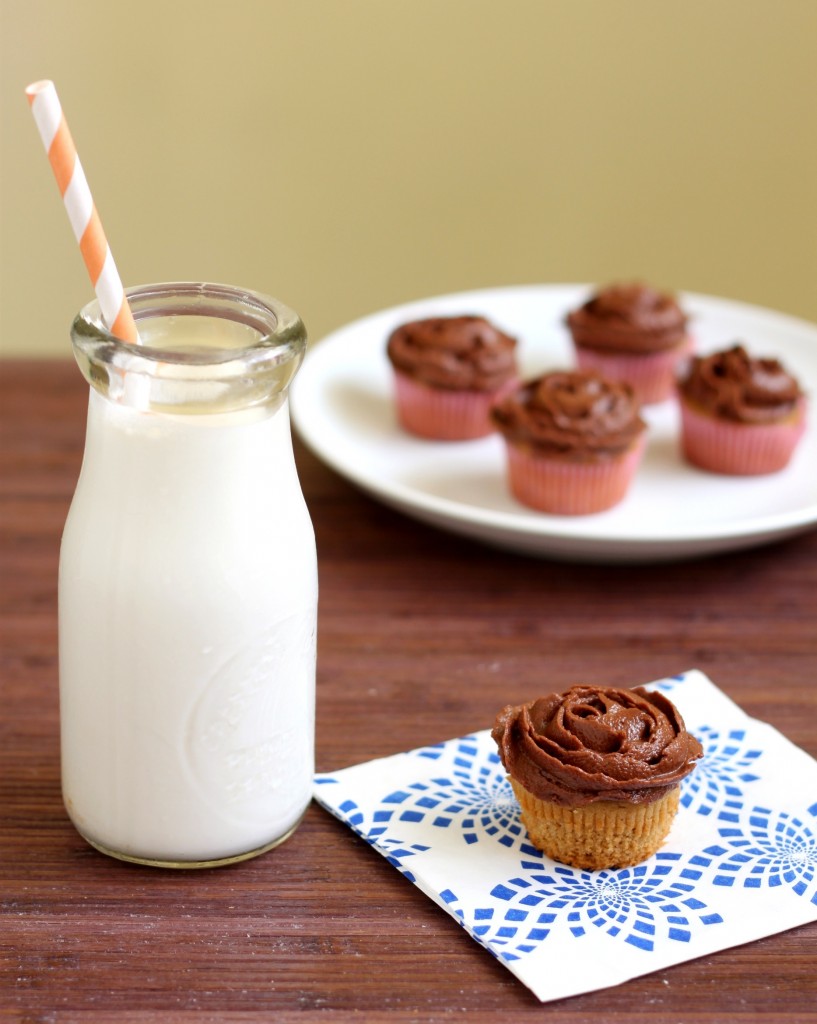 And? They are! If you like peanut butter and Nutella, this is the dessert for you. The cupcakes are extremely peanut buttery – surprisingly so. They almost overwhelm the Nutella flavor. If you're looking for a cake recipe that tastes a lot like peanut butter, you've found it.
One more important thing: my last giveaway for the month! This is my birthday month and I decided to celebrate big by giving away one great prize each week. I've gained some new readers through the giveaways and I hope you guys all stick around and enjoy my blog. Also, a lot of people have asked me if I've received these items for free and just so you know, I haven't. I put all the money I get through ads back into the blog through buying prizes, paying for equipment and hosting fees, etc.
I polled my Facebook fans and they chose…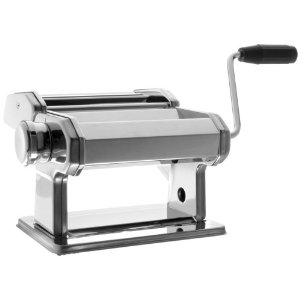 A pasta maker! I had no idea these things were so popular. Enter through the form below by Sunday evening (my birthday!). Each option equals one entry, and if you've already "liked" my page, followed me on Twitter, or subscribed, go ahead and click "I did this!" Good luck!
Recipe:
Peanut Butter Cupcakes
Adapted from Taste of Home
Yields: 18 regular size cupcakes or 48 mini cupcakes
1/3 cup butter, softened
1/2 cup peanut butter
1 1/4 cups packed brown sugar
1 egg
1 teaspoon vanilla extract
2 cups all-purpose flour
1/2 teaspoon salt
1/2 teaspoon baking powder
1/2 teaspoon baking soda
3/4 cup 2% milk
Preheat oven to 350°F. In a large bowl, cream butter, peanut butter and sugar until thoroughly combined and light and fluffy. Mix in egg and vanilla.
In a separate large bowl, combine flour, salt, baking powder and baking soda. Add about 1/3 of dry ingredients to wet ingredients and mix until combined. Add 1/2 of milk to mixture and mix until combined. Continue alternating dry and milk, mixing in between (finish with dry ingredients).
Fill cupcake tin 2/3 full. Bake for 18-22 minutes for regular cupcakes or 10-12 minutes for mini cupcakes (until a toothpick inserted in the center comes out clean). Let cool completely before frosting.
Nutella Buttercream
1/2 C butter, room temperature
1 C Nutella
1 C powdered sugar, sifted
1-2 T milk
Beat butter until smooth. Add Nutella and beat together until thoroughly combined. Slowly add powdered sugar, mixing until combined. Add 1 tablespoon of milk. Add additional milk or powdered sugar as needed to reach desired consistency.
More recipes you'll love: